UWSA President Weighs In On Ending UWindsor Strike
Monday September 30th, 2013
Posted at 3:52pm
Hello time traveller!!

This article is 3239 days old.

The information listed below is likely outdated and has been preserved for archival purposes.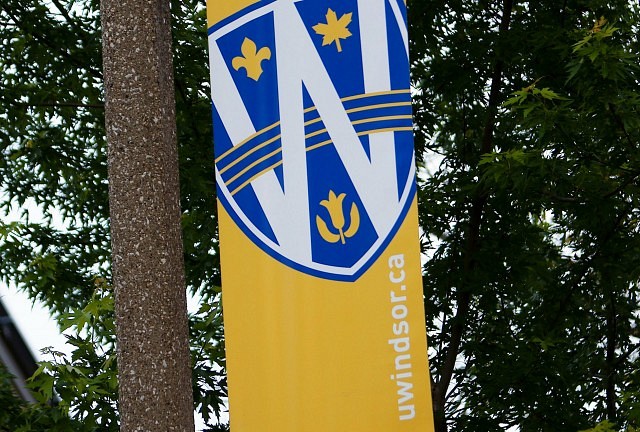 The President of the University of Windsor Student's Alliance is weighing in on the current CUPE 1393 strike that has halted certain services at the University.
Rob Crawford says of his fellow students "as the majority investors of this institution you deserve an equal say in how that money is spent."
Talks between the University of Windsor and CUPE 1393 broke off early Saturday morning. The union responded by criticizing the University for leaving the bargaining table.
Read the full text of Crawford's open letter:
What's with all this strike business? Who is to blame? What can we do to fix it?

These questions have run through my mind every day, on repeat, since the strike was announced on September 8th by CUPE 1393. Some people blame the University, while others blame the Union. But the question remains: What does this all mean for students? Students are caught in the middle while the education they pay thousands of dollars for is used as a pawn in an elaborate game. I think there's blame to go around for everyone and to look at these issues as simply black and white ignores the reality of the situation. Due to labour laws, it's nearly impossible for students to get a well-informed opinion of what the issues on the table regarding the strike really are and the true affect they may have. All students' have to rely on is the empty rhetoric spewed by both parties.

What can we do to resolve the strike? Unfortunately, there is no clear answer to that question, but there are several steps you can take to make your own informed opinion. Those steps include: questioning leadership, demanding accountability, and recognizing where the real problem lies.

The first step is to begin questioning leadership. Question the administration. Ask them why they left the bargaining table. What are they doing to protect student jobs at the University? How do they plan to reimburse students for their lost services? How will this affect your courses if the strike persists? Question the unions. Ask them why they felt the need to strike. Why did they wait until September to strike when their contract was up in March? Do they have grounds to make claims about out-sourcing of jobs? Are professors abusing the right not to cross the picket line? There's an endless list of tough questions for both sides that do not have answers. Most importantly, look past the rhetoric, and form your own opinion. I'm not here to tell you how to think, but only to get you thinking about your rights as a member of the UWSA.

The second step is to demand accountability. Your tuition pays 54.2% of the operating budget at this University. Meanwhile, students' interests seem to have become secondary. As the majority investors of this institution you deserve an equal say in how that money is spent. Recognizing the importance and influence you have in this institution is paramount. Everyone is battling for student's support, but where is the support for students? Are our needs truly being met and addressed? It's time we demand refunds for lost services and demand job security for students with increased employment opportunities.

The third step is to recognize where the real problem lies. The real problem isn't unions nor is the problem university administration. The problem is that everyone is fighting over the same dollar. Every year, tuition fees go up, and government funding goes down. This trend only continues to persist under the government's current framework. Every year, your government funds less of your education while you fund more. Since when did education become a commodity? I personally would argue post-secondary education is a public good for society designed to teach people to critically engage with the world around them. Nonetheless, if we are going to follow that logic, if the commodity we are paying for is education, clearly it is something of value if we are willing to put ourselves in enormous debt simply to obtain it. Why doesn't the government value education so highly when it is clear people do?

In closing, this is a classic dilemma of balancing long-term needs with short-term goals. Seek what is best for students, workers, and the future of this institution. It's important to be proud of where you came from. I know times like these give students a negative perception of their school, and perception is everything. Get active, get involved, and take your school back. As the majority investors of this institution, we have that responsibility.

I promise, if you get active and begin to shape the future of this institution, that negative perception will change. Make your degree something to be proud of.

"Education should not be the filling of a pail, but the lighting of a fire." – William Butler Yeats

Yours Truly,

Rob Crawford
UWSA President