Police Investigating After Break-In And Alleged Assault At Windsor Salt
Thursday April 27th, 2023, 2:33pm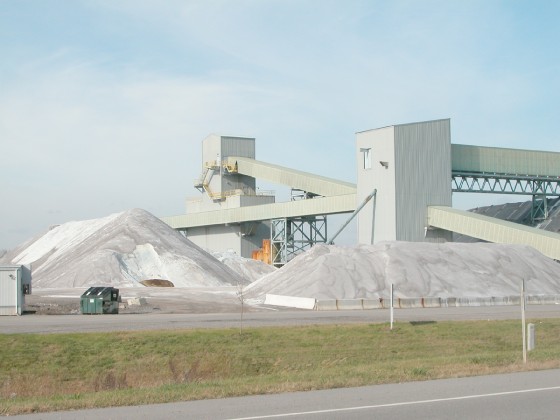 Last updated: Thursday April 27th, 3:17pm
Windsor Salt officials say that Windsor Police are  investigating after an incident that sent one person to hospital.
According to Windsor Salt officials, three masked individuals armed with baseball bats unlawfully entered the Company's Ojibway mine facility. The armed trespassers are alleged to have "ambushed" one of Windsor Salt's employees, striking him repeatedly with the bats.
The victim's injuries are not life threatening, and he is expected to make a full recovery.
Unifor members at the plant have been on strike since February 17th.
"In light of this despicable and unprovoked criminal action, the Company is suspending further negotiations with the Union," a news release from, Windsor Salt read.
The company says it intends to focus its efforts on identifying the perpetrators and anyone who acted in concert with them, and is offering a $50,000 reward for anyone who brings information to the police that leads to the arrest and prosecution of the attackers.
Unifor officials say they are aware of reports of a violent incident involving a Windsor Salt employee.  "During our lawful strike, the union has maintained a peaceful picket line at the facility for the past ten weeks and unconditionally condemns any form of violence," a Unifor statement said.
Unifor says they have not been approached by Windsor Police, and has full confidence that the Windsor Police will handle the matter appropriately.
The union says they are disappointed that Windsor Salt has suspended collective bargaining, and is calling for Windsor Salt to return to the table to bargain in good faith to achieve a new collective agreement with the 250 members on strike.
We have reached out to Windsor Police for comment and have not head back.
Content Continues Below Local Sponsor Message
Content Continues Below Local Sponsor Message
Content Continues Below Local Sponsor Message