PHOTOS: 62nd Tour Di Via Italia Bicycle Races
Saturday August 13th, 2022
Posted at 4:29pm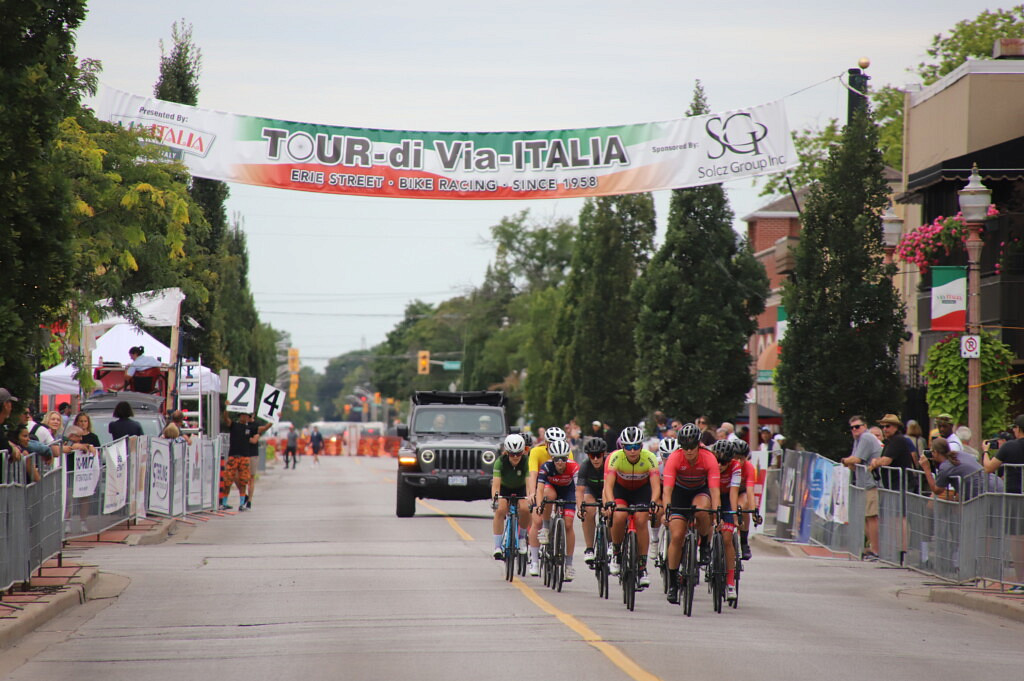 The 62nd Annual Tour di Via Italia Bicycle Races took on Erie Street once again, a race that is part of the Ontario Cup Series.
The race start/finish line is on Erie Street between Marentette and Elsmere, with the course looping from Erie to Parent, then Giles to Howard and back to Erie.
Races are held in several different cycling classes all day, the "main" race begins at 5:15pm and goes for 45 laps.