Buy, Sell And Play At Retro Kingdom Gaming
Saturday August 11th, 2018
Posted at 11:00am
Hello time traveller!!

This article is 310 days old.

The information listed below is likely outdated and has been preserved for archival purposes.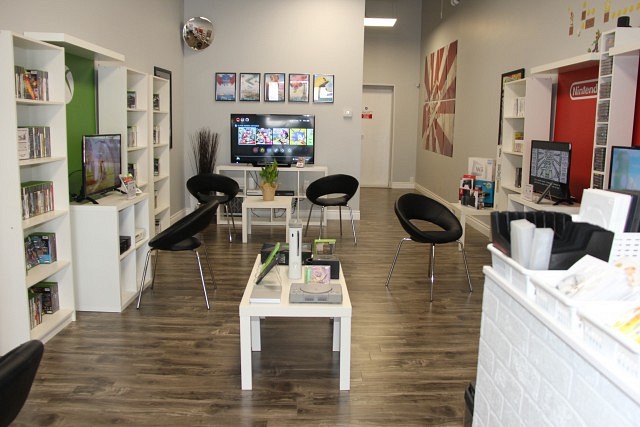 Whether you are looking to purchase that new game or try out an old one, and everything in between, Retro Kingdom Gaming is your spot to go.
The newly opened business, officially welcoming customers on July 10th, 2018, offers a wide array of stock and provides the opportunity to play over a dozen systems from the Atari 2600 to current-day systems.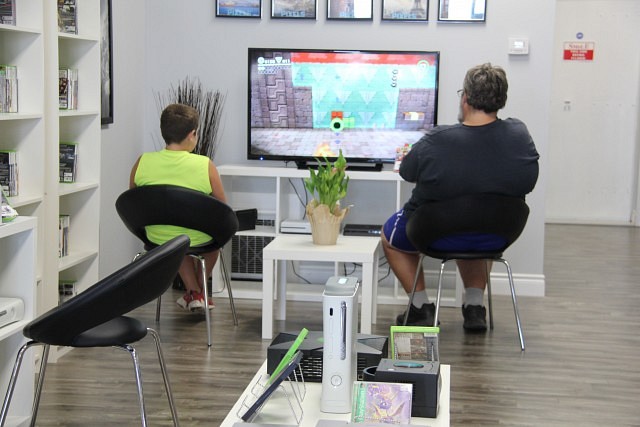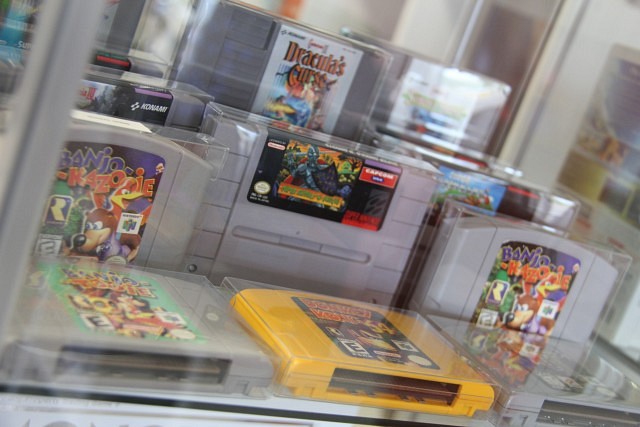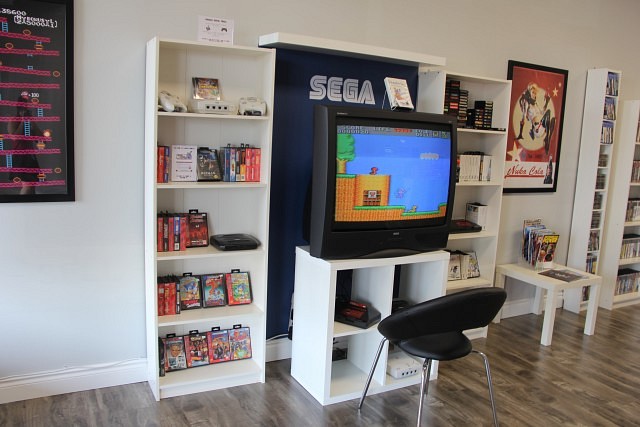 Retro Kingdom Gaming offers customers to purchase new and used games, as well as pre-order upcoming releases, but also gives them a chance to play all the systems that are set up in the store.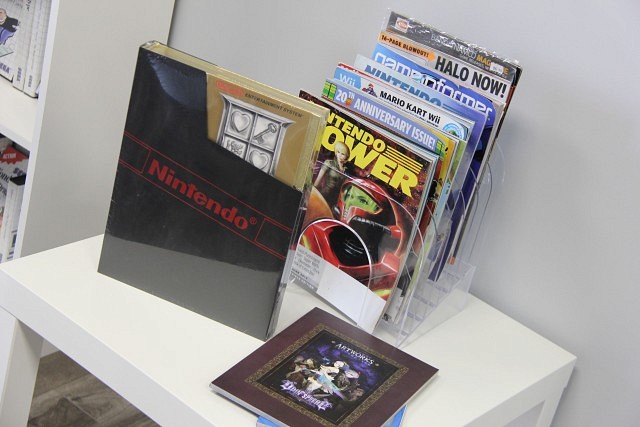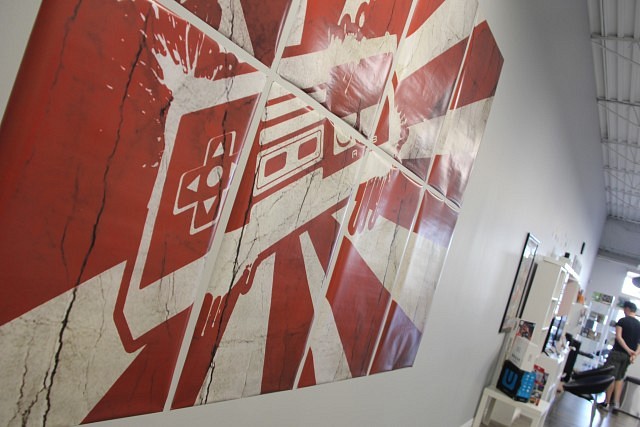 "Most of the systems are mine from my collection," explains store owner Richard Llanes.
Richard, who came to Canada from Uruguay with his family when he was an infant, has always had a passion for gaming, and could not be happier to finally be able to grow a business in something he loves.
Richard has had an interest in video games since he was young, and they hold a fond place in his heart.
"My parents came here when they didn't know much English and did what they could to keep us taken care of," Richard explains. "They did custodial work in a department store, and when they would work after hours we'd have to come with them because we were young. That was when I had my first experience with video games, as me and my brother would walk around the department store and play on the arcade machines.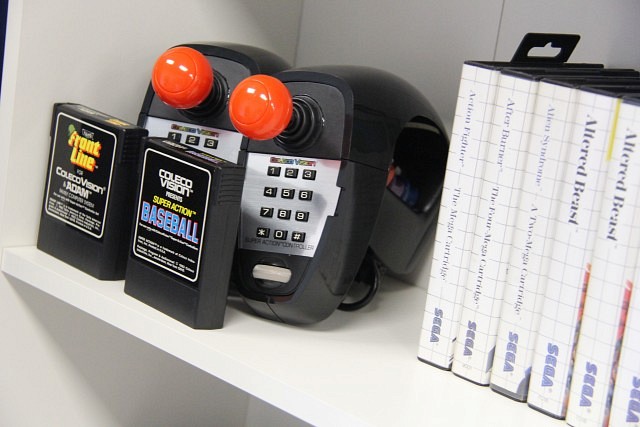 "Not so long after that, my brother and I went to Devonshire Mall and they had a kiosk with the Atari 2600, an Intellivision, and a ColecoVision set up," Richard goes on to say, further backing up how video games brought him and others joy when he was younger.
"Eventually, my parents got us an Intellivision with Burger Time, because they remembered we enjoyed that game on the arcade machines in the department store. From there, we got the original Nintendo system and me and my cousin would get together and play. Whenever one of us got a new game, he'd come over to play together."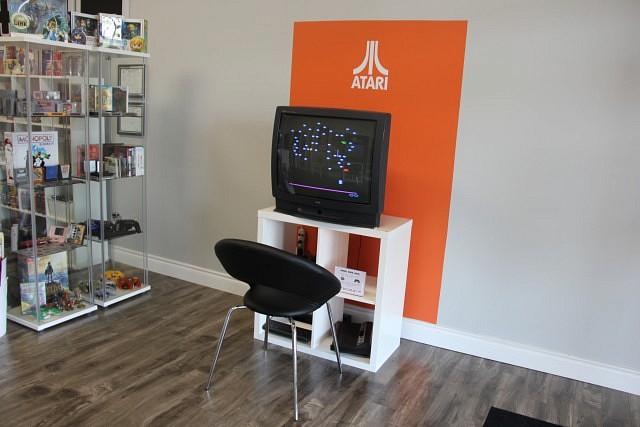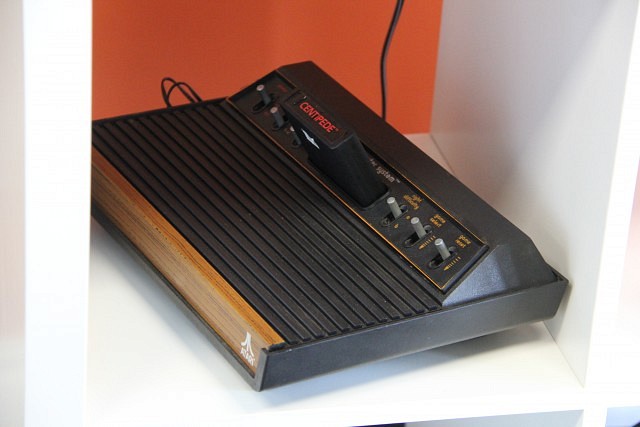 The fond memories of video games from when Richard was younger sparked his love for it, and it never faltered since. He had collected for his own personal collection before opening a store but had always had the idea to open one. "I remember telling my dad that I wanted to open a store," Richard chuckles. "I drew a logo and everything.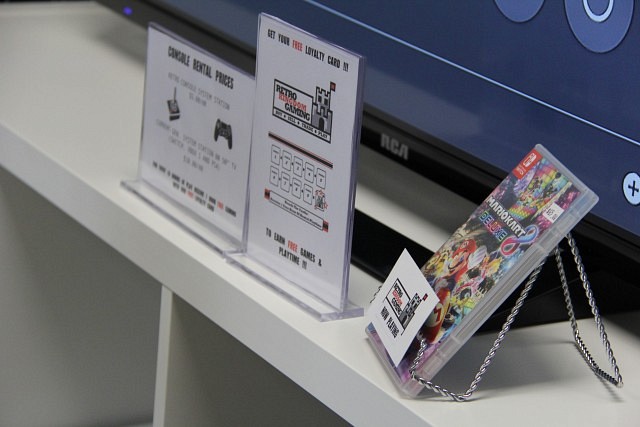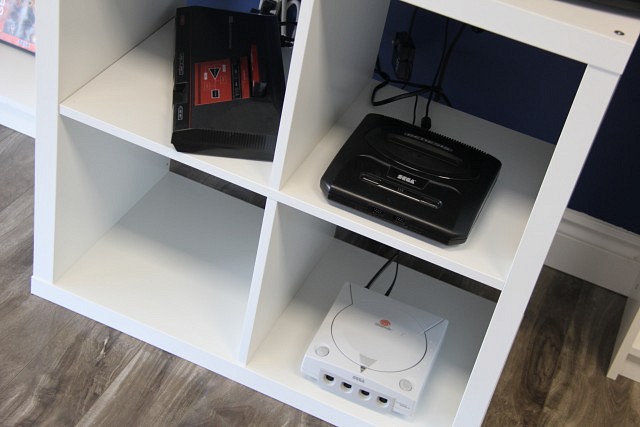 "When my family lived on Langlois when I was a kid, there was a little shop that rented out video games. My dad and I would walk there and he'd let me rent a game every week for the systems that I had," Richards reminisces. "It gave me a chance to play more games and experience more without having to spend as much per game, so I want to give people the same joy I felt when I was younger.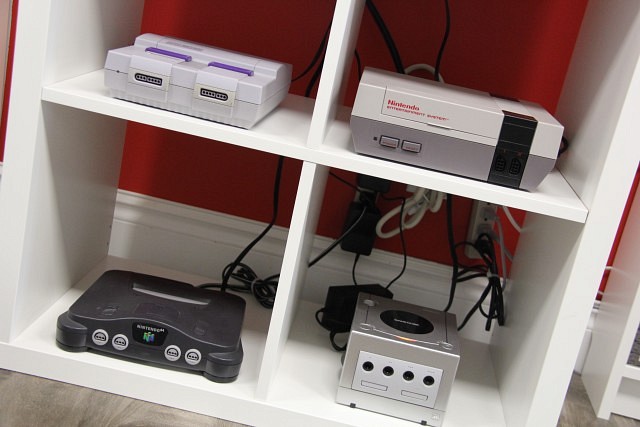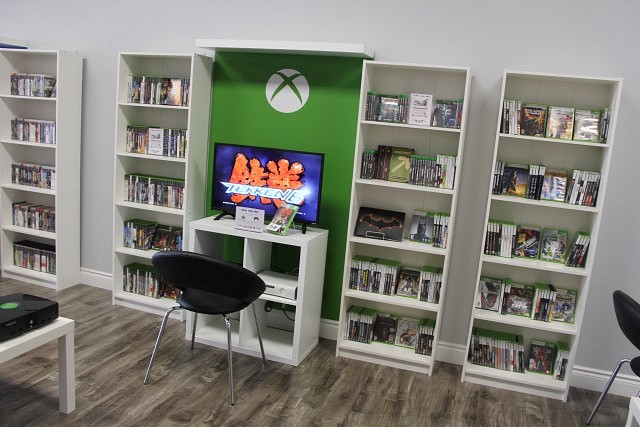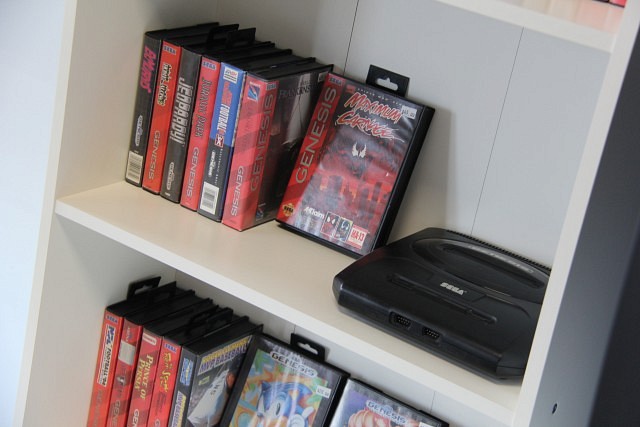 "As I got older, I got my own jobs. I worked at Toys "R" Us, working part-time in the video game department just as they were transitioning to the format that they have it as now. That got me exposed to the video game industry at that time, which was just around the Nintendo 64 era. After that, I just started collecting more systems.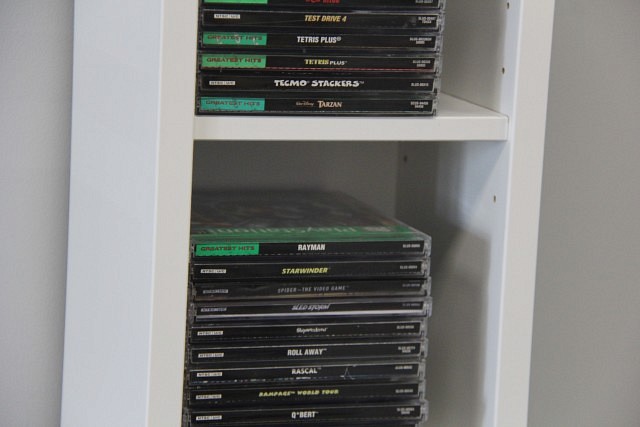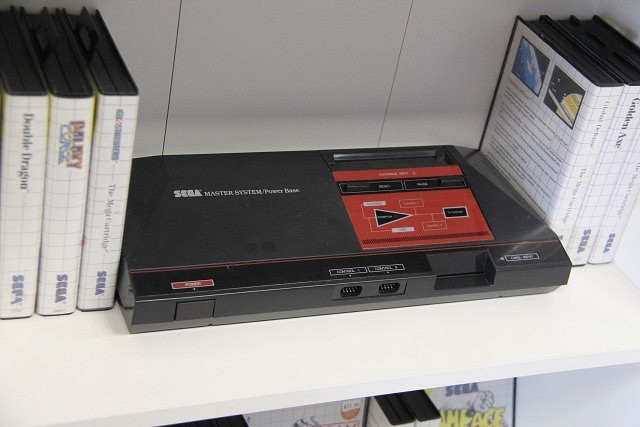 "I moved on and worked in a factory for many years. At the end of my time there, I met my spouse, and we were thinking after we got married to head back to Uruguay to open a restaurant. Right when that was all happening, though, my father was diagnosed with cancer. So, after the wedding, we decided that we should stay. I was thinking since I had already left the factory job, what was something that I am passionate about? And that's when I came up with the idea for Retro Kingdom Gaming."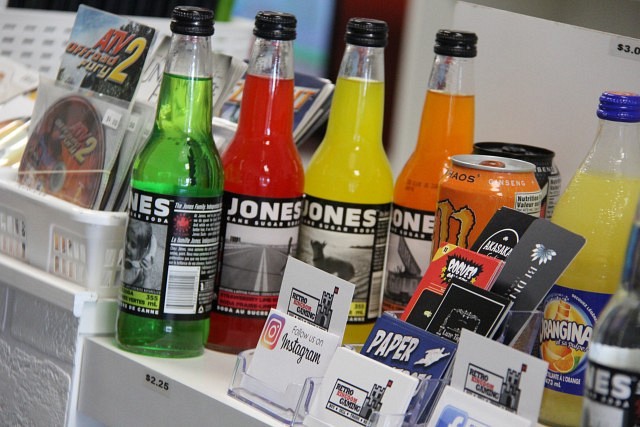 Richard goes on to explain that he did not want to do the same thing as any other video game "store," so he added in the "play" aspect so it wasn't just buy and sell.
"I wanted something clean and vibrant. I wanted to give people an opportunity to try systems that they want to try before purchasing, or if they just can't afford to purchase all the systems since there are exclusive titles to each one. It also gives people a chance to try an older system they may have never had a chance to try before."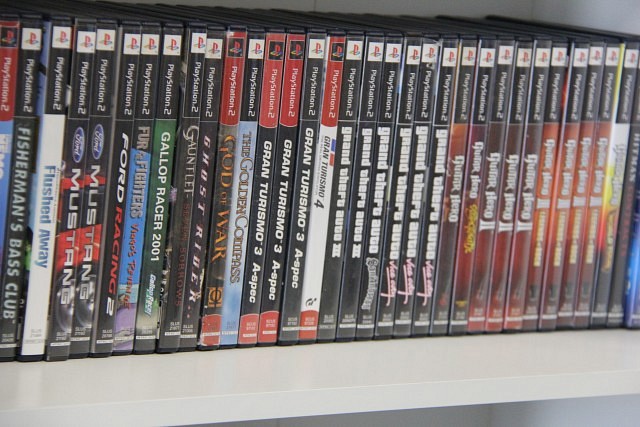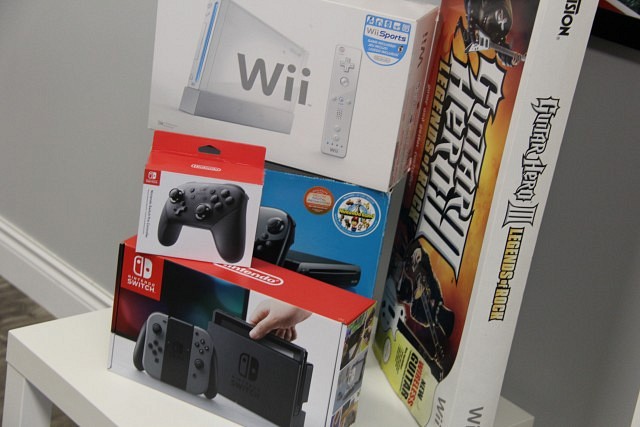 With the Dorwin Plaza renovating, Richard found it was the perfect opportunity to open his store to offer a gaming experience to the area. While the business is young, he is anticipating hosting tournaments in-store for games such as Super Smash Bros and Mario Kart. "I really want to start a little community with this store," he explains.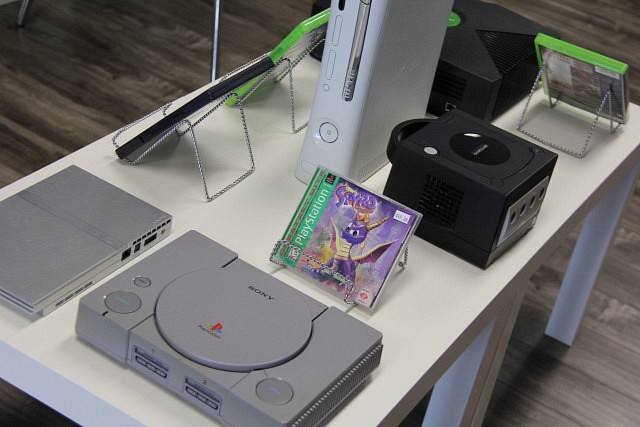 While Richard has been enjoying all aspects of the store and working in the video game industry, he has truly enjoyed the customer interaction he has been receiving. "Every day I know I'm coming into work and talking with my customers, interacting in "geek talk" and talking about games. Sometimes we will literally talk for 45 minutes. I get to learn about my customers and hear about what they like. I love talking with them, and I'll learn something too a lot of the time."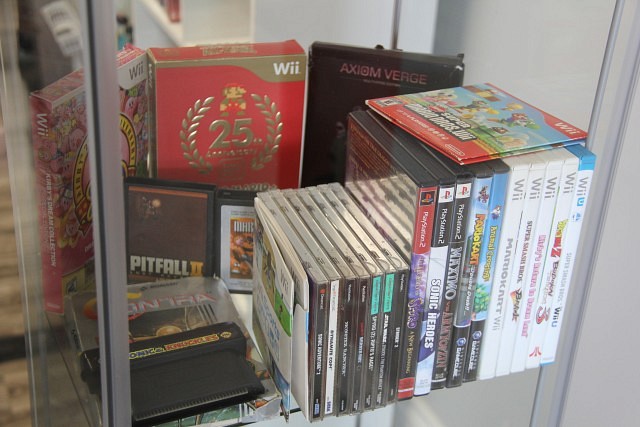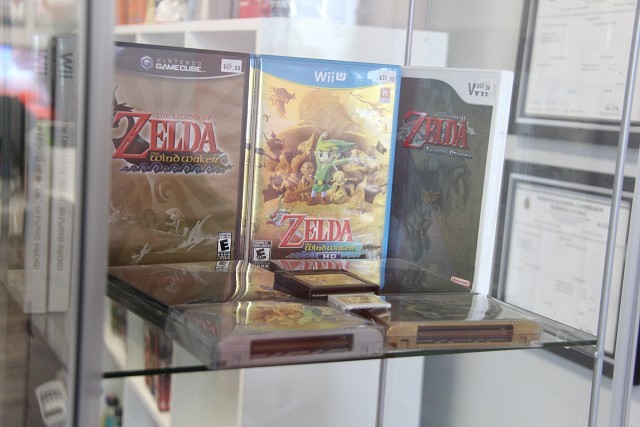 Customers are able to have their game disks and cartridges cleaned at the store. Richard is working on learning how to do minor repairs. The store also offers trade-ins of old games.
Systems available for customers to play on include the Atari 2600 & 7800, Sega Genesis, Sega Master System, Sega Dreamcast, PlayStation 1 through 4, Xbox, Xbox 360, Xbox One, Nintendo Entertainment System, Super Nintendo, Nintendo 64, Gamecube, Wii, Wii U, and the Nintendo Switch.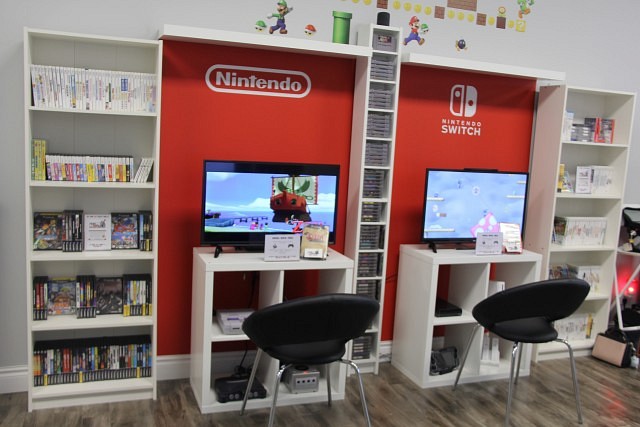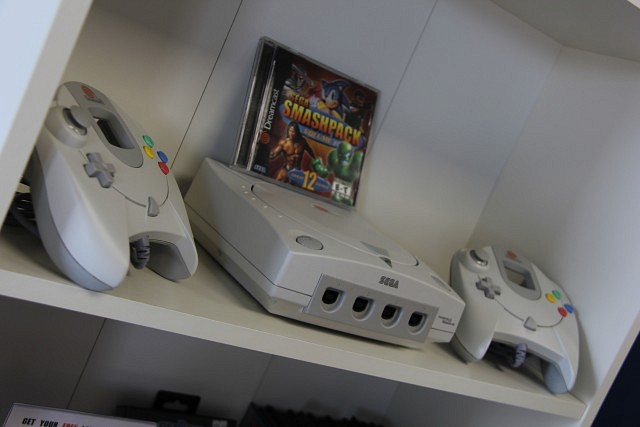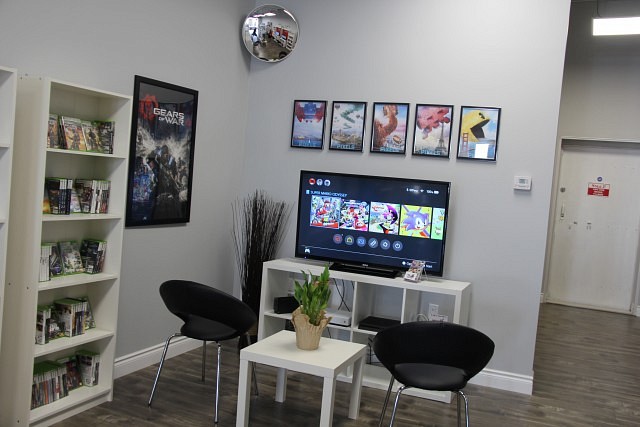 Gaming rates are 5$ per hour for retro systems, which is from the Atari 2600 to the WiiU, and 10$ per hour for newer systems. The store also offers a loyalty program, where every 10th hour of play is free. There is also a loyalty card for purchases, with every 10th purchase a customer can get an item valued up to 20$ for free.
Retro Kingdom Gaming is located in the Dorwin Plaza at 2421 Dougall, right across from Bednarek Jewellery.
Check out more about Retro Kingdom Gaming and their hours on their Facebook here and their website here.