Childhood Cancer Won't Keep This Belle River Family Down
Saturday August 1st, 2015, 10:00am
Hello time traveller!!
This article is 2684 days old.
The information listed below is likely outdated and has been preserved for archival purposes.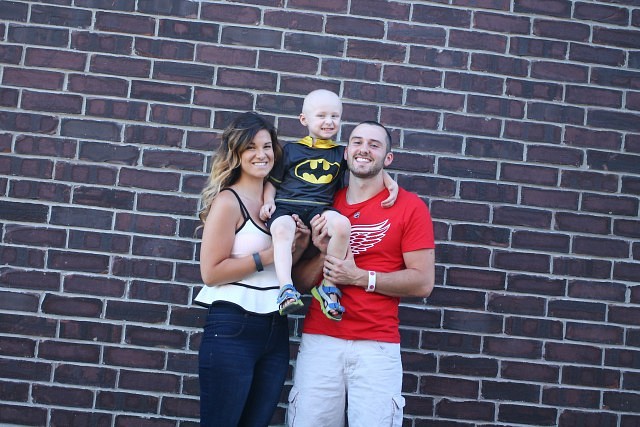 Cancer – a word with six letters, many meanings and typically thought of in the darkest of lights, but for a Belle River couple, the positivity and strength of their 3-year-old son has brought the family closer together.
"At first it was hard, you blame yourself and you think that you gave it to him," said Chantelle Bacon, mother of three-year-old Mason who is battling a very rare form of cancer. "But now, we know that we have to stay positive because he feels it if we're down, so now we just want to make sure we give him everything we can and do everything we can. Instead of looking and worrying about the future, just worry about now, making everything okay for him."
What began as bowel problems, disguised as typical childhood constipation has turned into the most dramatic roller coaster ride for Bacon, her husband Iain Macri, and their son Mason. Just before Mason's third birthday, he was diagnosed with rhabdomyosarcoma, which is an incredibly rare form of cancer defined by Google as a "malignant tumor involving striated muscle tissue."
According to Macri, who is a Pathologist assistant at Windsor Regional Hospital, Metropolitain Campus, the tumor can be found in many kinds of muscle cells such as arms, eyes, legs and so on.
"They found out that his mass was growing in either his prostate or his bladder, kind of in the back, and they had initially thought it was a malignant tumor," said Macri. "So he had a biopsy a few days later and just like anyone waiting for an answer it was the worst thing … In a nutshell, it's a very rare form of cancer that develops in young children and is very hard to treat and very hard to manage. This one comes from the wall of the bladder, so we think, we still don't know for sure. There's really only one per cent of the childhood population with cancer that have this type of cancer so it's very rare."
Currently, Mason is going for chemotherapy treatments and in most cases, the next step would be a choice between radiation or surgery. Unfortunately for Mason, surgery is no longer an option because other cancerous spots have been detected. Additionally, surgery in Mason's case would have been incredibly difficult to perform because of the placement of the tumor.
So now the family is looking into proton therapy, which Macri explains is a much less invasive form of radiation.
"Proton therapy is a very sophisticated and newer form of radiation that they treat with, it's very precise using these proton atoms to radiate the tumor," said Macri. "It's only offered at very few places, there's none in Canada and only three places that we were recommended to go to after going for a consult at Sick Kids … this is supposed to really eliminate a lot of collateral damage to the pelvis or any other areas around it, it really contours the tumor. It's very new, I know they haven't been treating people for very long in the states at all."
The couple is in the process of negotiating with the U.S. and Canada to see what will and won't be covered. Macri said, however, no matter what Mason will be getting the treatment whether or not they get coverage because "there's no price tag to a healthy son."
During the process, the couple, who have been together for eight years and married for two, have stayed positive and grown together. They have found some salvation in a story about a family from 2008 who had nearly the exact same diagnosis as Mason and received the proton therapy treatment. Macri and Bacon said as far as they know, the child is doing very well.
"I think it made us stronger," said Bacon. "It brought us closer. I think when you start blaming yourself or blaming the other person, that's when things start to fall apart but you can't blame yourself for something that's just like the lottery. It's chance. But we're good, we're strong. That's what helps us be so strong is that he's not letting it get him down so it shouldn't bring us down."
In addition to coping with his son's health, Macri also lost his father two years ago to cancer. He said Mason takes after his father in his spirits, his positivity and not letting anything get him down. Throughout the whole process, Bacon explained Mason is always looking out for them, telling them it is going to be okay. Macri said Mason is the one who is going through the sickness, but he's worried about his parents. As he puts it, Mason is "being pumped full of poison and couldn't be happier."
The couple said they try to explain everything to Mason as best as they can and to make his experience a little easier, they've come up with a unique idea.
"We never use medical terms around him," said Bacon. "He never gets medicine, he doesn't get chemo, he has a power source like Iron Man and he gets his superpower juice through the bag and it has to go into his superpowers so he knows that every week he needs a recharge. He's in training to become a super hero."
Bacon said it helps Mason to not be so scared when he goes in for his treatments.
Overall, Macri said for parents going through similar situations the key is to be confident and not to second-guess their instincts. It was their research and hunger for answers that has lead them down the path they're headed, and they're determined the diagnosis of cancer for their son will not be a death sentence.
"We still feel like one day we're going to wake up and everything is going to be back to normal," said Bacon. "I think we're just going day by day and deal with whatever happens that day and not having to worry about later. Nothing just stops, it keeps going and you have to keep going for them."
To follow Mason's story in more detail, visit their Facebook page, where you can also purchase "Mason is my Hero" t-shirts, the proceeds for which are currently being put towards an education fund for Mason. However, should the need for monetary help to cover his medical expenses for the proton therapy in the U.S. arise, the funds will be used to cover the costs.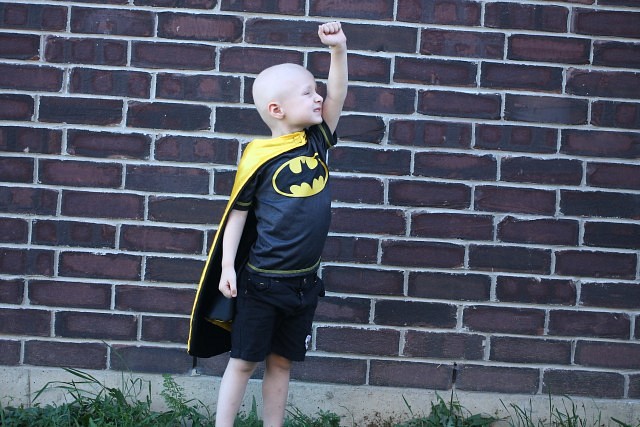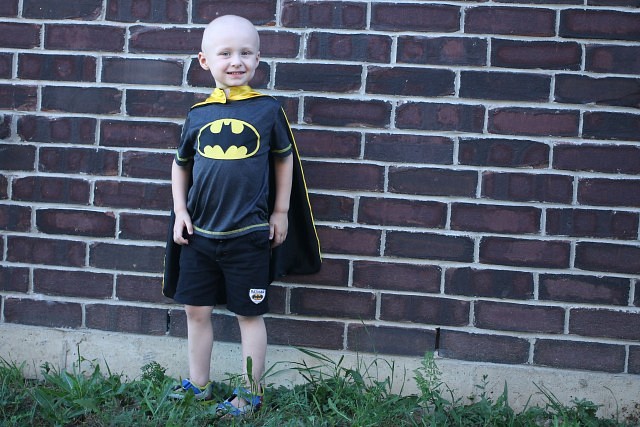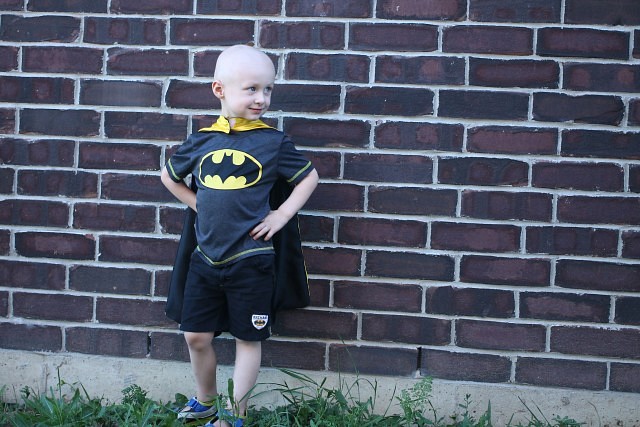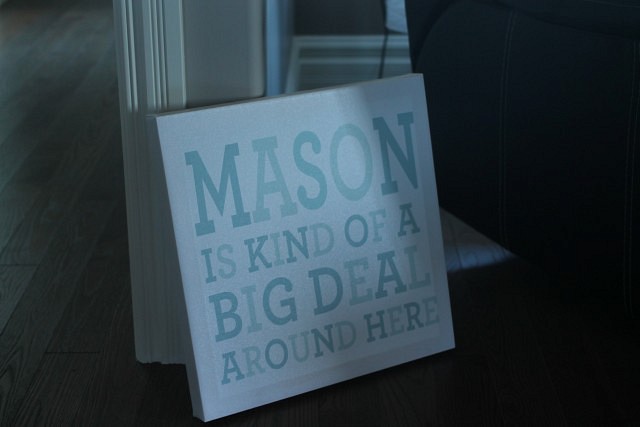 Content Continues Below Local Sponsor Message
Content Continues Below Local Sponsor Message
Content Continues Below Local Sponsor Message