Humane Society Reminds About Rabies
Friday May 10th, 2013, 11:00am
Hello time traveller!!
This article is 3550 days old.
The information listed below is likely outdated and has been preserved for archival purposes.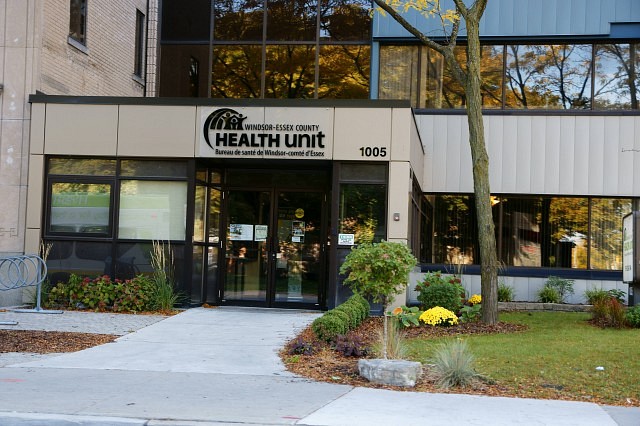 The Windsor-Essex Health Unit warns that a person can get rabies if bitten or scratched by an infected animal. The virus can also spread from an animal's saliva or blood to a person's mucous membrane, such as an eye. As the weather gets warmer and we're outside more often hiking, biking, walking the dog, or enjoying the cottage or camping, we need to be safe around animals.
They offer these tips for limiting your risk of exposure:
Dog and cat owners must keep their animals up-to-date on their rabies immunization. Vaccinating your pets will protect them from getting rabies and perhaps spreading it to you.
While you enjoy the outdoors, try not to touch wild or stray animals, and don't approach an animal that you don't know.
You and your kids should always ask for the owner's consent before petting a dog.
Never go near an animal that's acting strange or hostile, is eating, sleeping, or has babies.
If you find yourself in a dangerous encounter, stay calm and never run. Slowly back away, avoid eye contact, and don't challenge the animal.
If an animal bites or scratches you, wash the wound and seek medical treatment right away. Doctors, veterinarians, and police officers must report bites to the Health Unit. If you didn't contact the police or a doctor, you may report the incident to the Health Unit yourself.
If the animal that bites you is your own pet, let the Health Unit know and keep the pet quarantined for 10 days. To quarantine, keep the animal on your property and on a leash when walking. Never vaccinate or put down a pet before the quarantine is over because the animal needs watching for signs of rabies. An animal that's infectious and able to spread the virus through their saliva begins to show symptoms of rabies, or dies within 10 days of the bite or scratch. If the animal bites or scratches someone else, begins to show symptoms, or dies within the 10 days, contact the Health Unit right away.
When the animal involved isn't yours, it's important to get the owner's contact information. The health inspector needs the owner's address and phone number to have the owner confine the animal and watch it for symptoms of rabies or illness. If you can't find the animal, the Health Unit's Medical Officer of Health will recommend prophylaxis vaccine as a precaution. There's no treatment for rabies. A person infected with rabies will die if they don't get post-exposure vaccine. This is why the Health Unit strongly recommends the vaccine if it's offered, and reminds owners to vaccinate their pets.
Content Continues Below Local Sponsor Message
Content Continues Below Local Sponsor Message
Content Continues Below Local Sponsor Message