Barrel 67
Saturday April 16th, 2016, 10:55am
Hello time traveller!!
This profile is 2598 days old.
The information listed below is likely outdated and has been preserved for archival purposes.
When you think of Amherstburg, the first thing that comes to mind are the many hair salons, numerous pizzerias and the classic crowd favorites. Lately however, entrepreneurs like Sonya Dugga and business partner Jackie Pagnao are turning the tables and mixing things up with quaint specialty restaurants.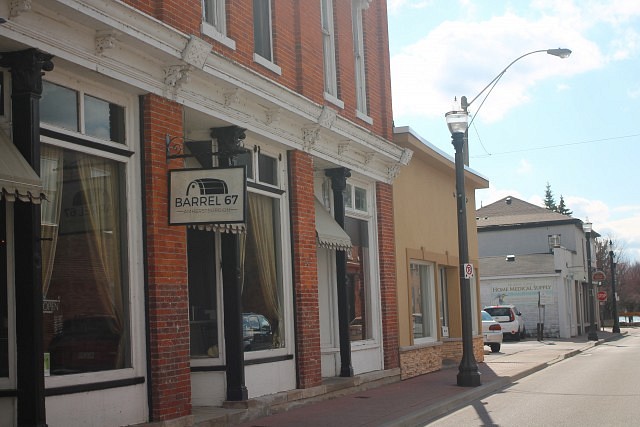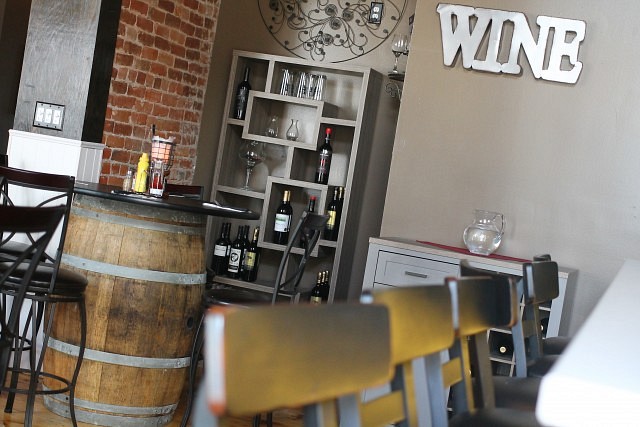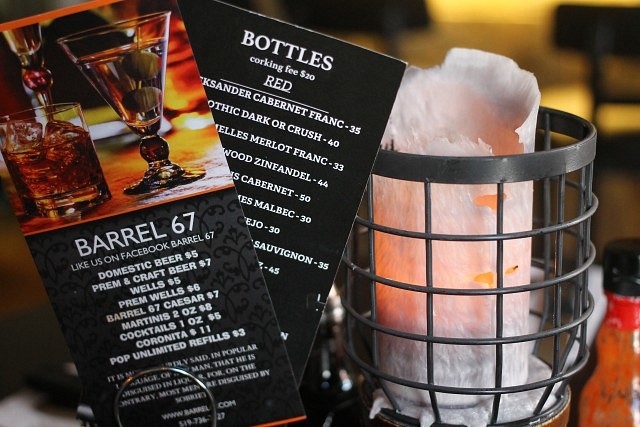 "Demographically, there's nothing in the area that does fresh, stuffed burgers," said Dugga. "You have other places that do fresh burgers, but stuffed burgers is not something a lot of people offer, kind of like making your own pizza but instead it's stuffing your own burgers. My family has loved it for years and every place that I've went, I have offered it on the menu and it's one of the big sellers even if it was just one burger."
Offering gourmet stuffed burgers with fresh ingredients, mountains of fresh-cut fries, cheese curds and gravy for the poutine lovers, and pairing that greasy food with wine, beer and spirits, Barrel 67 is filling a gap in the cuisine choices within the small town. However, she said while the idea has been a great hit she credits a large amount of their success to their outstanding staff.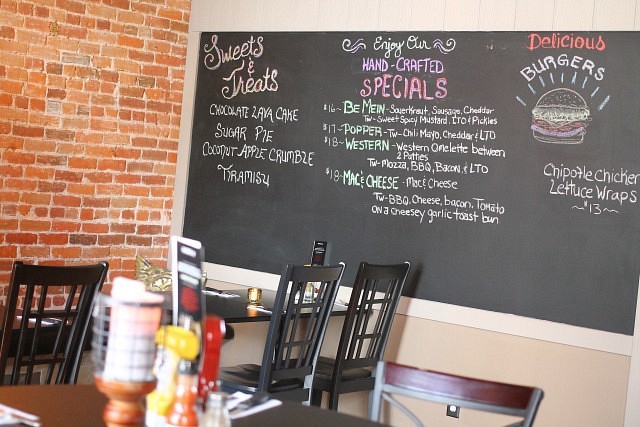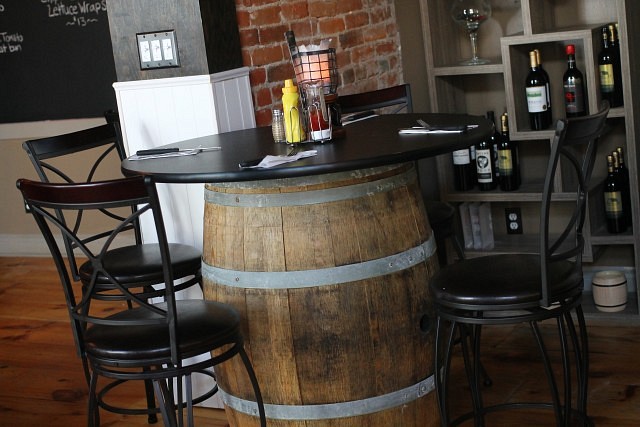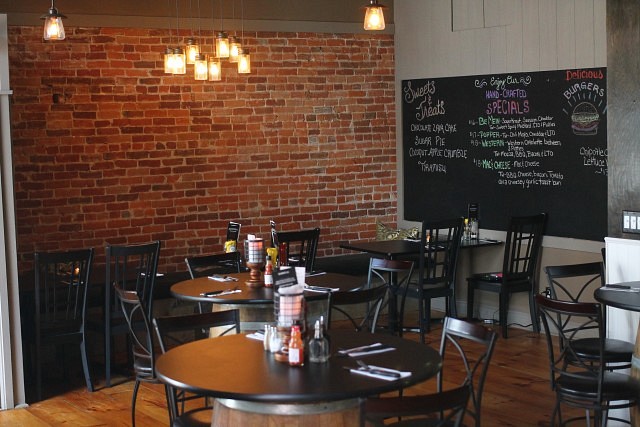 "I am more proud of our staff," said Dugga. "Our staff is really, supportive … they're always here, they're always doing their jobs, they're always kind. They all treat this place like it's their own. You can have the best idea, the most money in the world, but if you don't have a good supporting staff, I don't care who you are, you're not going to make it … I feel really good. I think we're going to make it really big this summer."
Dugga has been waist deep in the restaurant and food industry for years, typically assisting other restaurant owners with their businesses. Currently residing in Kingsville, she met her business partner Pagnao who currently owns Koi Sushi. The two opened the new business in Amherstburg in December 2015 and have since been very well received by the town.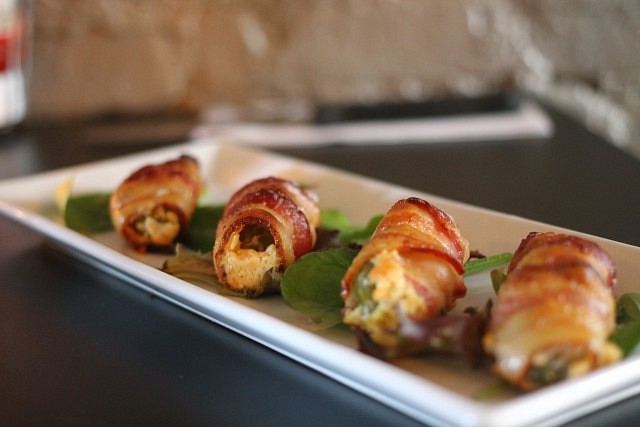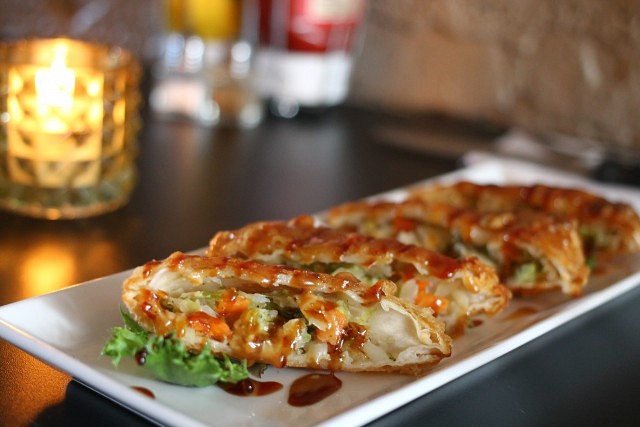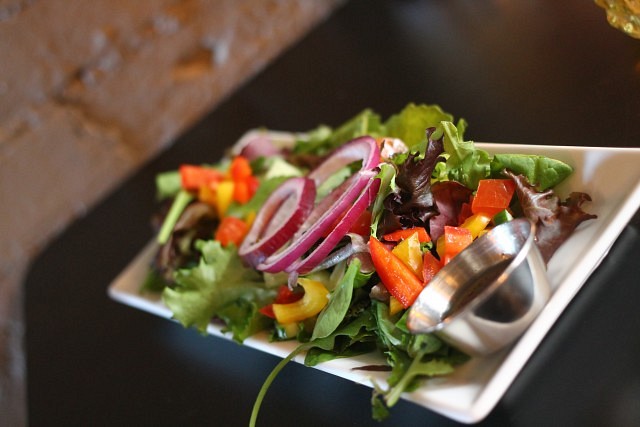 "We were surprised because it was December," said Dugga. "Our first day open was a Sunday and it was horrible. I don't think we had a single customer and I knew it was going to take time. Then by Thursday we were full, by Friday it was crazy. We weren't ready, there was a line up at the door and then Saturday … there was so many people, and people were waiting forever for their food but we made sure to tell each individual person it is fresh and we're new, but the community was really welcoming."
Dugga said it was a learning curve for the staff to figure out exactly how to prepare the burgers and get them out in a timely fashion because everything is made fresh and special for each order. Dugga said she only orders enough meat and ingredients for the specific day to ensure there isn't any waste and no old product sitting in the fridge for the following day. Each burger is stuffed with it's own ingredients, may that be a mountain of veggies, cheese, mac and cheese, even other meat products like bacon – Barrel 67 takes pride in their hand-made products and Dugga wouldn't have it any other way.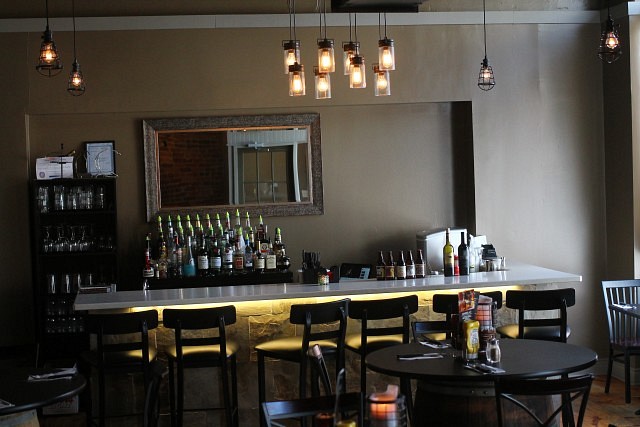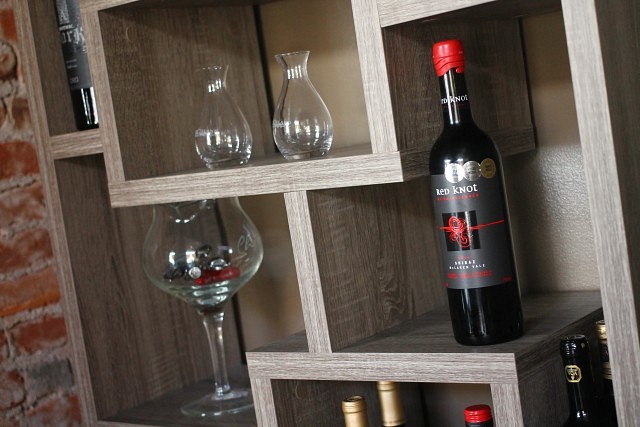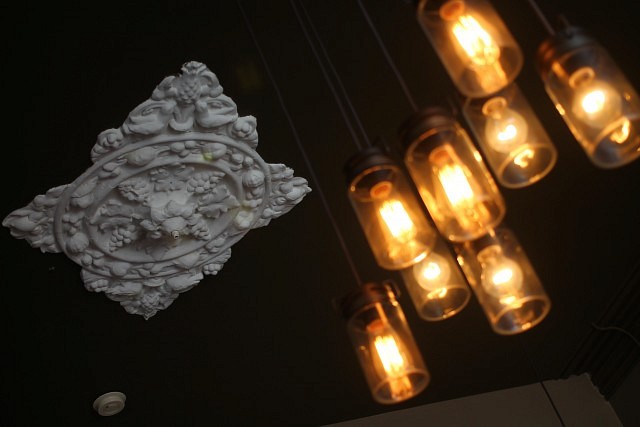 "We don't want to be that place that you come in, you get your food, you leave," said Dugga. "We want it so that you're anticipating your food, you have a couple of drinks with friends and when you get your food, you think it's exactly what you want. So everything takes time, and it's fresh. We don't do frozen products."
The biggest challenge thus far has been the décor, but the businesswomen are making it work. Currently, Pagnao is working on decorating the patio which will be open as soon as the weather holds steady. The patio will also mean new things for the restaurant, which is only open for dinner from 4pm until 9pm. However, Dugga is looking at adding a lighter lunch menu for the summer and explained they are changing their menu up every three months to keep things fresh.
"We have a carb-less menu coming up. There will be come carbs, like veggies, but it will be a healthier choice, with our greasy and delicious burgers," said Dugga. "To be honest, most restaurants only have a lifespan of five years. But with us changing our menu … keeping the famous things on but adding some new things … I get bored and I want to try something new so we're changing our menu at least every three months and I think we'll be able to keep the interest of everybody."
Barrel 67 is located at 67 Murray Street in Amherstburg.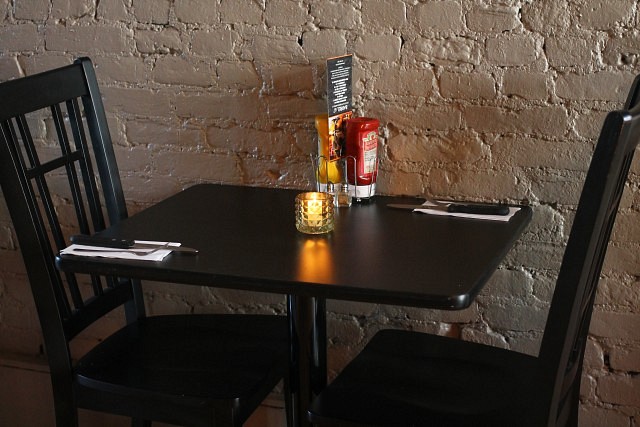 Content Continues Below Local Sponsor Message
Content Continues Below Local Sponsor Message
Content Continues Below Local Sponsor Message