windsoriteDOTca presents a look at local candidates for Ontario's 2014 Spring Provincial Election.
Descriptions of candidates are provided by publicly available information and parties are presented in the order they are listed on Elections Ontario's website.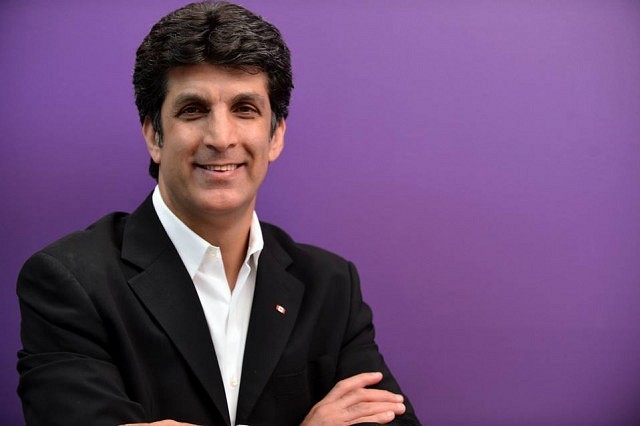 Helmi Charif – Independent
My name is Helmi Charif and I'm 50 years old. Together with my wife Kim Charif, we have three beautiful children: Ali 21, Mona 15 and Jason 10. We met at the American University of Beirut where she majored in Computer Engineering and where I was studying political science.

We immigrated to this great country, Canada, in 1991 where she completed her Master degree in Computer Engineering, and I completed my Diploma in Automotive Engineering Technology.
We have resided in Windsor ever since.

I was born and raised in a political household where my father and my grandfather before him served as mayors of our hometown. Naturally, I inherited their love, passion and commitment to public service. It's something in my blood.

As a small business owner, I am part of the fabric of Windsor's local economy.

I know that public dollars should support local businesses to create good jobs in Windsor. I worked in the automotive sector since 1995 and I know first-hand that Windsor's auto and manufacturing industry needs smart investment to keep our jobs in Windsor. I am also a member of the Society of Automotive Engineers.

I devote my personal time to building a stronger community. I volunteer with my wife, Kim, to help new Canadians.

I am fluent in English, French and Arabic and I am looking forward to meeting you.
Phone: 519-999-5586
Website: N/A
Facebook: https://www.facebook.com/helmi.charif
Twitter: https://twitter.com/HelmiCharif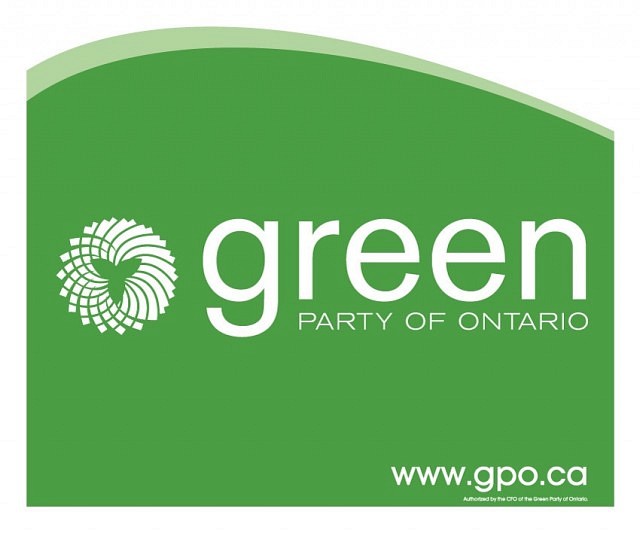 Chad Durocher – Green Party of Ontario
Chad Durocher is a sales and service representative in the Chatham-Kent region, who believes strongly that the role of government is to engage and empower citizens to develop sensible solutions to the challenges of the 21st century. Chad is ready to serve the community that he has called home for the past nine years and would be proud to represent Windsor West in the provincial parliament.

Chad received a french education locally in grade school and high school. Furthered his passion for art in the Tradigital Animation course at St. Clair College. He worked at a casting plant, in a car rental, in plumbing, and in the uniform rental business where he has worked for over five years.

Chad is bilingual and is of Métis heritage, he serves on the Green Party of Ontario's Shadow Cabinet for Aboriginal Affairs. Socially progressive, fiscally conservative, and environmentally aware, Chad is passionate about community building with a focus on improving conditions for children and families. Chad is committed to removing barriers that prevent citizens from being heard, and believes that public officials should be held to the highest standards.

Family and community are important to Chad. He and his partner Anita have a three-year-old son called Quincy, and he is very close to his siblings. He spends his free time working on his car.
Phone: 519-991-4586
Website: http://www.gpo.ca/riding/103/candidate
Facebook: N/A
Twitter: N/A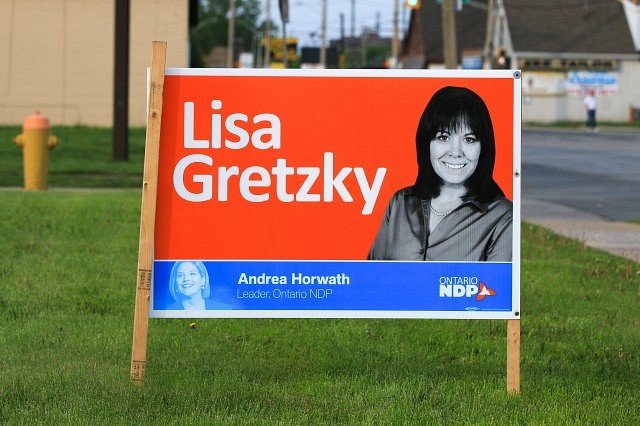 Lisa Gretzky – Ontario NDP/NPD
A dedicated community advocate, Lisa Gretzky is an entrepreneur and a long-time defender and champion of public education.

Lisa's passion for education led her to become a member of her children's school advisory council and the co-chair of a playground committee that focused on planning to promote physical health and fundraising for new equipment.

She was elected twice as a School Trustee for the Greater Essex County District School Board, serving over 36,000 students and helping to manage a budget of $400 million. Lisa is an entrepreneur who runs a special event and wedding planning business.

Lisa gives back to her community. She contributes to the Windsor Youth Centre, Windsor Women's Shelter, and volunteers with Do Good Divas, an organization that raises money for health care initiatives as well as Icing Smiles Canada, a group that makes cakes for chronically and terminally ill children.

A hard-working community leader, Lisa Gretzky works to ensure that every child has an opportunity to learn and she believes parents have a meaningful role to play in shaping their children's education.
She and her husband Tyler live in Windsor with their two children.
Phone: 519-253-WEST
Website: http://www.lisagretzky.ca/
Facebook: https://www.facebook.com/LisaGretzky
Twitter: https://twitter.com/LGretzky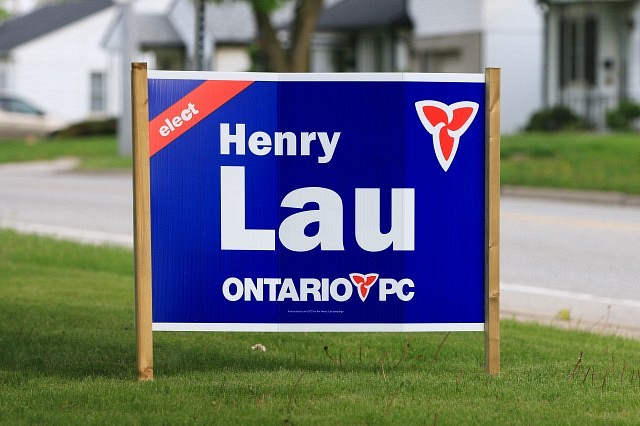 Henry Lau – PC Party of Ontario
Henry Lau was born in China and immigrated to Canada in 1984. Henry and his wife Bridget raised their three children – Samuel, Sarah and Daniel, in Windsor. He graduated from St. Clair College specializing in Mould Making and Business Management.

After 10 years in the industry, Henry became a partner in a local Windsor mould shop, Lex Tool & Mold Inc, a struggling company that was in danger of going out of business.

As Business Manager, Henry revived the company in less than a year then started a new business – Standard Tool & Mold Inc. with only two employees.

He grew the company and brought many jobs to the city while designing, developing and manufacturing intricate moulds for the automotive industry. Henry sold his shares to his partner in 2006 and Standard Tool & Mold Inc. is still operating in Windsor today.
Phone: 519-562-6539
Website: http://windsorwest.ontariopc.com/Homepage/Landing#
Facebook: https://www.facebook.com/HenryLauForMPP
Twitter: https://twitter.com/henrylauformpp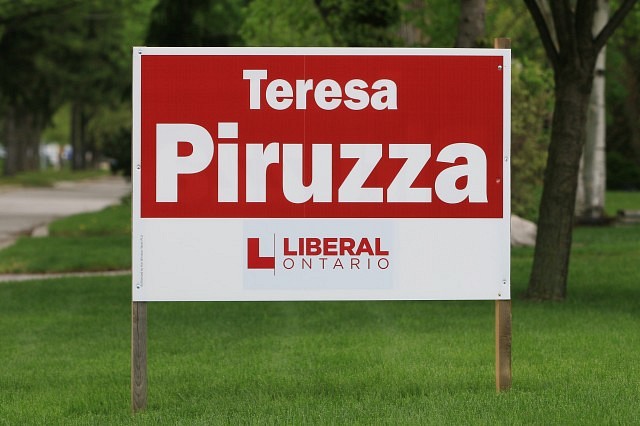 Teresa Piruzza – Ontario Liberal Party
Since her election in 2011, Teresa has worked collaboratively with local businesses and labour to diversify the region's economy, create new jobs and promote the manufacturing sector.

Teresa believes families in Windsor-Essex deserve the very best access to health care – that's why she worked tirelessly to protect and expanded cancer services at Windsor Regional Hospital. She's increased the number of local hospital beds, and is the only candidate committed to delivering a new hospital to our community.

As MPP, Teresa worked to improve homecare for seniors, increase youth employment and is a strong advocate for secure pensions.

Teresa knows what it takes to create jobs in Windsor. Prior to being elected to Queen's Park she worked as the Executive Director of Employment and Social Services for the City of Windsor, helping families succeed.

A University of Windsor MBA graduate and married mother of two, Teresa was born and raised in Windsor and served as the Minister of Children and Youth Services and Minister Responsible for Women's Issues.
Phone: 519-997-2905
Website: http://www.votepiruzza.ca/
Facebook: https://www.facebook.com/VotePiruzza
Twitter: https://twitter.com/teresapiruzza