New Paramedics Join Essex-Windsor EMS
Tuesday November 7th, 2023, 8:30am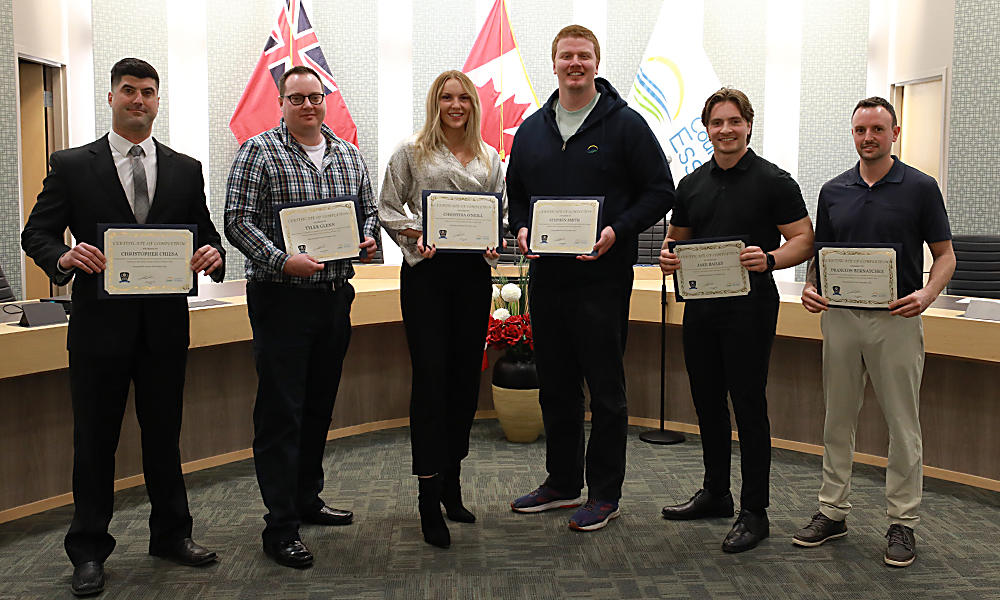 Ten paramedics were formally welcomed to Essex-Windsor EMS during a ceremony at the Essex County Civic Centre on Monday.
"Be proud of the work you have done to get this far and know that you are prepared and equipped for the challenges yet to come," Chief Justin Lammers told them. "You are exceptional recruits and you are joining an exceptional team. We are honoured and excited to welcome you to the ranks of Essex-Windsor EMS."
The commencement ceremony was held immediately after the recently hired paramedics completed extensive screening and a lengthy orientation. During the ceremony, the paramedics were presented with certificates for completing the orientation, as well as their service coins and epaulettes.
Of the paramedics being welcomed, advanced care paramedic Christina O'Neill, and primary care paramedics Jake Bailey, Francois Bernatchez, Christopher Chiesa, Tyler Glenn and Stephen Smith attended the ceremony. Primary care paramedics Arthur Albrecht, Adam Belisle, Jordan Lessard and Francesco Lo Iacono were not able to attend.
Content Continues Below Local Sponsor Message
Content Continues Below Local Sponsor Message
Content Continues Below Local Sponsor Message