Gordie Howe International Bridge Wins National Award
Thursday November 16th, 2023, 8:30am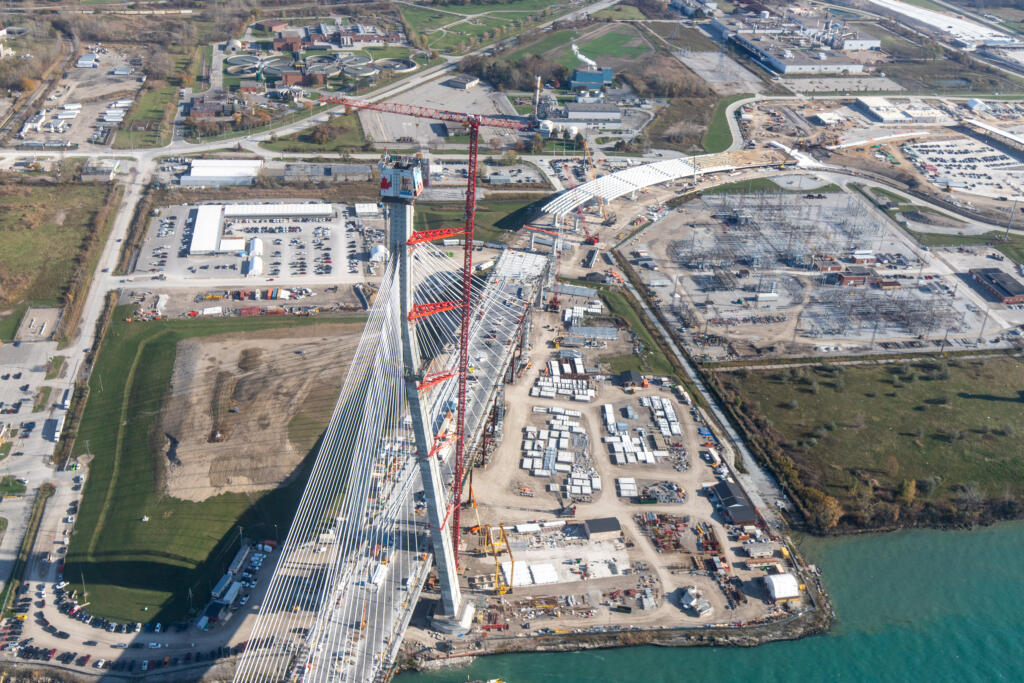 The Gordie Howe International Bridge project team has won the inaugural National Environmental, Social and Governance Award from the Canadian Council for Public-Private Partnerships for its outstanding commitment to sustainability and community prosperity in the Windsor-Detroit region.
The Award recognizes a Private Partnership project that contributes to environmental protection or enhancement, wildlife protection, climate and greenhouse gas impact, natural infrastructure attributes, Indigenous engagement, and community benefits.
Each project component comprises design, construction and operations features that firmly establish the Gordie Howe International Bridge project as an example of sustainable infrastructure.
Environmental highlights include the integration of energy-efficient LED and low-maintenance lighting, buildings designed to meet LEED v4 Silver ratings, the bridge and surrounding roadways achieving the Envision™ Platinum certification, the installation of a peregrine falcon box on the bridge to facilitate nesting, and the relocation of over 2,600 SAR plants and 2,000 seeds from native prairie species from the site before construction beginning.
It also uses materials to reduce energy and water demands, including highly insulated walls, energy efficient glass, solar shading and low flow faucets, the incorporation of green roofs on select buildings, the use of drought tolerant, native vegetation in landscaping plans, employing green infrastructure and stormwater management design principles and establishes significant buffers around the ports of entry (POE) to maximize the distance between operations and adjacent receptors.
A key element of the Gordie Howe International Bridge project is the inclusion of the Community Benefits Plan, which includes a series of initiatives based on public input that create measurable and results-based opportunities for the communities closest to the project and the region. The project also includes several other integrated benefits for the adjacent communities and broader region, including improved connections for commercial and passenger vehicles and pedestrians and cyclists, local road improvements with intersection and sidewalk upgrades, cycling infrastructure, enhanced streetscaping, landscaping and lighting in the communities closest to the project that also provide connections into broader trail networks and inclusion of unique art features within the POE footprints.
Content Continues Below Local Sponsor Message
Content Continues Below Local Sponsor Message
Content Continues Below Local Sponsor Message