New MuchMusic Doc To Close WIFF 2023
Thursday September 7th, 2023, 4:37pm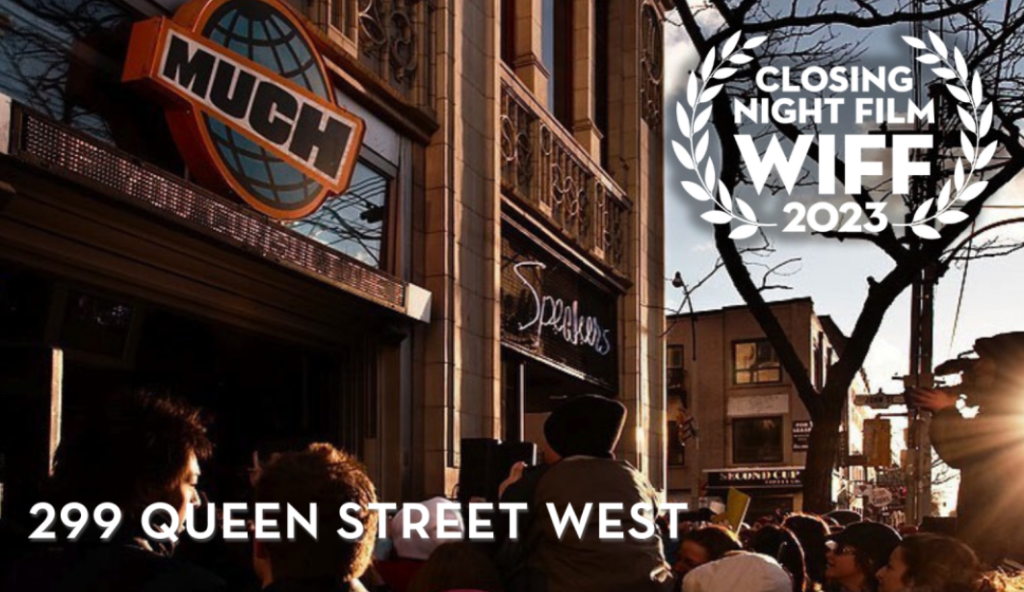 The Windsor Intentional Film Festival is bringing the MuchMusic party to Windsor.
299 Queen Street West will be presented as the Closing Night Film of WIFF 2023.  Iconic MuchMusic VJs Erica Ehm and Rick "The Temp" Campanelli will be on hand for the premium screening on November 5th, as well as Director Sean Menard.
"WIFF is a celebration of film and culture, and what better way to wrap up the 19th Festival than with a documentary about one of the most culturally significant media programs in Canadian history," said Vincent Georgie, Executive Director and Chief Programmer for WIFF. "We'll be joined by iconic VJs Erica Ehm and Rick Campanelli, who shaped an era of music television, and director Sean Menard. We can't wait to share this film with our audience."
With unprecedented access to the MuchMusic archives, 299 Queen Street West tells the story of a scrappy television upstart from the perspective of the VJ's. At the time, they had no prior TV hosting experience, were given no scripts, no direction and went live to air across the country.
The channel's rise in popularity intersected with rap music entering the mainstream, and the birth of grunge and alternative rock and pop stars caused teenage hysteria at the iconic street-level studio.
The 2023 festival will run from Thursday, October 26th to Sunday, November 5th, 2023. The full festival lineup will be revealed on Thursday, October 5th, with tickets going on sale the same day.
Content Continues Below Local Sponsor Message
Content Continues Below Local Sponsor Message
Content Continues Below Local Sponsor Message