Local And Detroit Artists Transform 841 Ouellette Avenue
Saturday September 9th, 2023, 9:00am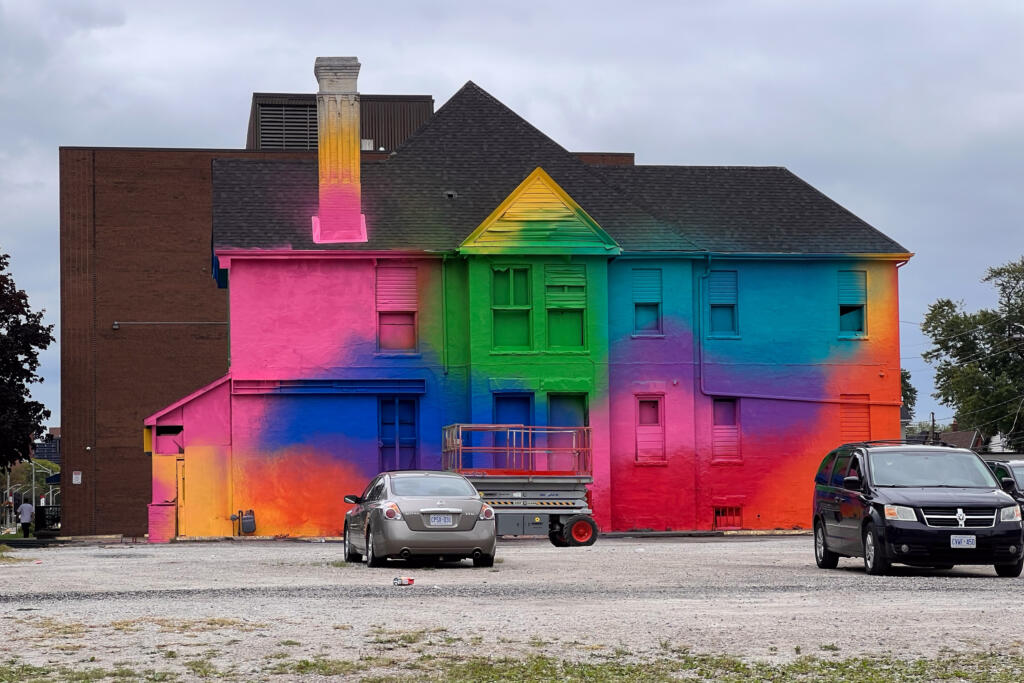 Local artist Daniel Bombardier – known in prominent art circles as Denial – recently partnered with Detroit's enigmatic artist, Ghostbeard, to reimagine and infuse fresh vibrancy into the historic J.D. Arthur Diezel House on Ouellette Avenue.
Alongside project liaison Ryan Eyres, this Queen Anne revival-style property at 841 Ouellette Avenue was metamorphosed by the two artists into a scintillating palette of colours.
"Art possesses an innate power to redefine spaces and captivate souls," said Agostino. "We aimed to infuse fresh vibrancy into 841 Ouellette, offering a spectacle that evokes joy and spurs meaningful conversations within our community."
For Bombardier, "every brushstroke on 841 Ouellette was an ode to Windsor's resilience and spirit. It's more than just a painting. It's a narrative of hope and reinvention."
Both artists, in a display of generosity and commitment to the community, donated their expertise and time to this transformative endeavour. Significantly, Agostino took on the personal expense for the paint, further emphasizing the collaborative spirit behind this initiative.
Content Continues Below Local Sponsor Message
Content Continues Below Local Sponsor Message
Content Continues Below Local Sponsor Message