UPDATED: Unifor Members At Ford Ratify New 3-Year Collective Agreement
Sunday September 24th, 2023, 11:57am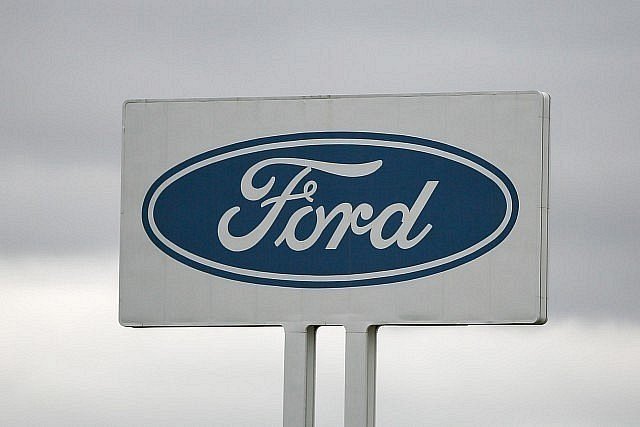 Last updated: Sunday September 24th, 1:35pm
Workers at Ford have 54% in favour of the new tentative agreement.
"We know this is a challenging time for all workers, and this agreement tackles the affordability issues so many face today," said Ford Master Bargaining Chair John D'Agnolo. "I'm so proud of what we've accomplished and that the membership voted for a contract that will set a new standard for autoworkers for years to come."
The Union says highlights a base hourly wage increase of nearly 20% for production and 25% for trades over the lifetime of the agreement, and by the end of the 3-year agreement, a top-rate production assembler will be paid $44.52 per hour, in addition to a forecasted $1.61 cost of living allowance (a total of $46.13); a journeyperson skilled trades worker will be paid $55.97 per hour, in addition to a forecasted $1.61 cost of living allowance (a total of $57.58).
There is also a general wage increase in each year of the agreement, with 10% in year one, 2% in year two and 3% in year three. Hourly wages for production workers at Ford of Canada are now $11.00 per hour (35%) higher than comparable U.S. autoworkers at Ford.
It also includes the reactivation of the Cost of Living Allowance (COLA) and wage progression reduced from 8 to 4 years.
The start rate for Temporary part-time and production workers increases from $24.26 to $29.67/hour, further increasing to $30.26 within 12 months and $31.16 by the end of the agreement.
There are also two new paid holidays, Family Day and National Day for Truth and Reconciliation and major health benefit improvements for active members and retirees.
Locally, highlights include a commitment at the Ford Essex Engine Plant to additional capacity for the 7.3L engine, with new facility upgrades scheduled for late 2025. Tooling installation begins in late 2026, with launch plans for 2028.
"Our Unifor-represented autoworkers are the heart of Ford of Canada," said Bev Goodman, president and CEO, Ford of Canada. "This contract invests in our talented and dedicated employees, who remain consistently focused on the critical work of assembling our vehicles, building our engines and components, improving customer satisfaction, and expediting parts delivery service to our more than 400 dealers. Together, we are ensuring our Canadian operations continue to deliver with the skills, knowledge, and processes to compete and win."
Read The Details Of The Unifor Tentative Agreement With Ford Of Canada
Content Continues Below Local Sponsor Message
Content Continues Below Local Sponsor Message
Content Continues Below Local Sponsor Message