Baggage Claim Area At Windsor International Airport Converted To Resemble A Greenhouse Farm
Tuesday September 12th, 2023, 5:14pm
The baggage claim area at the Windsor International Airport has been converted to resemble a greenhouse farm by The Ontario Greenhouse Vegetable Growers.
This is part of the "This is Greenhouse Goodness" campaign, which is designed to showcase the high concentration of greenhouses, achievements, and innovation of the sector in southwestern Ontario.
Residents, guests, and dignitaries arriving in Windsor will experience the benefits of Ontario-grown greenhouse produce when entering the region through our educational messaging, which promotes the health attributes of greenhouse vegetables and sustainable growing practices our growers adopt.
"The Windsor International Airport represents the dedication and innovation that truly defines Ontario's greenhouse vegetable growers," said Richard Lee, OGVG Executive Director. "We are proud to be the largest exporter of fresh, nutritious greenhouse produce that contributes significantly to the economic vitality of our region supporting food security."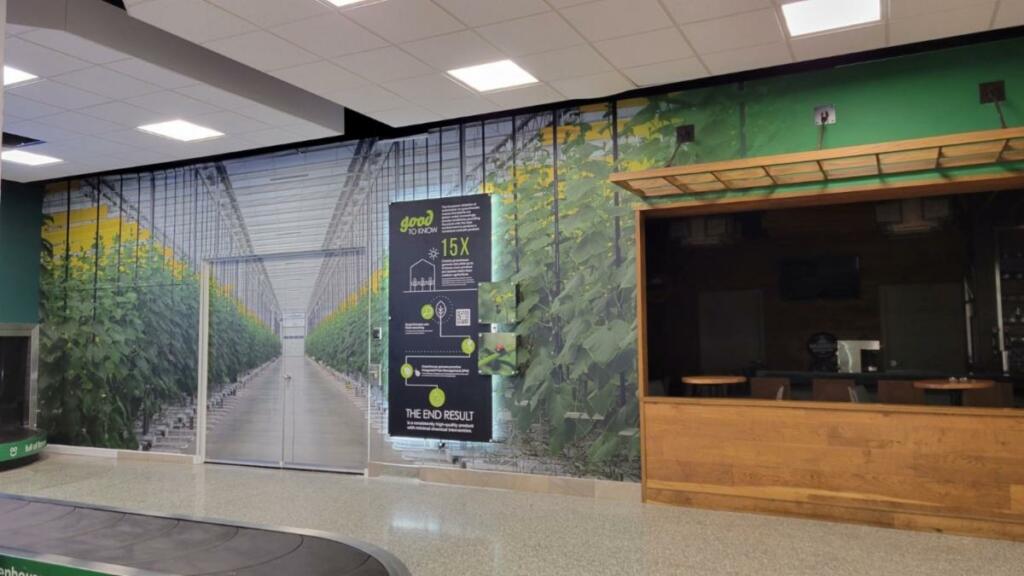 Content Continues Below Local Sponsor Message
Content Continues Below Local Sponsor Message
Content Continues Below Local Sponsor Message