Tug Across The River Returning
Tuesday August 1st, 2023, 2:24pm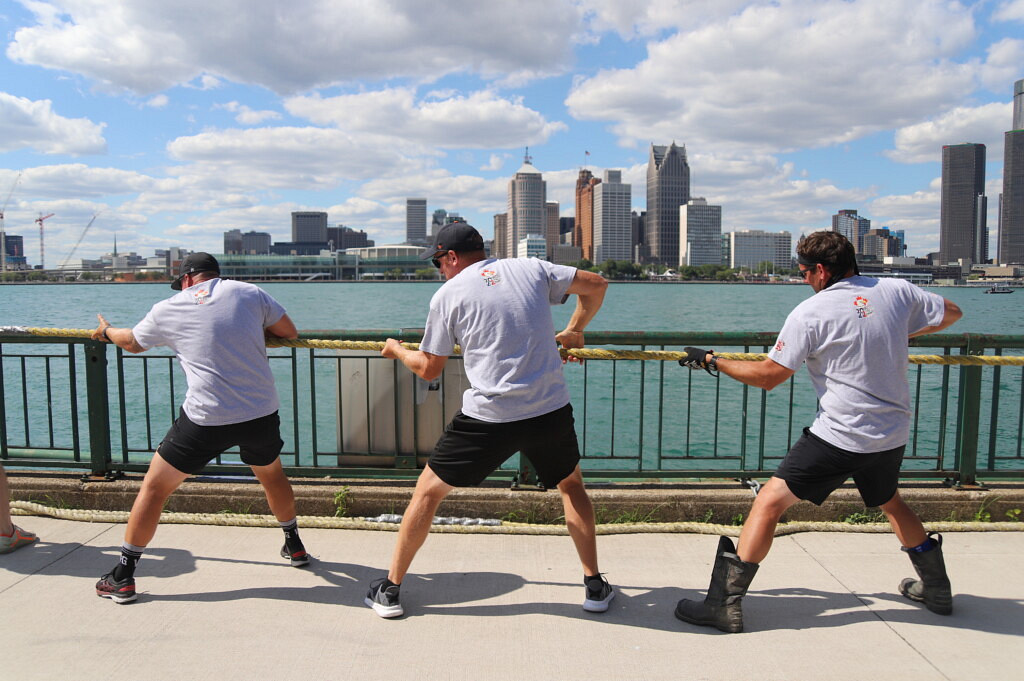 The popular Tug Across The River competition returns to the riverfront as part of  FIREFEST.
"Port Windsor is the only National Port in Canada located immediately on the international border with the U.S.A.,"  said Windsor Port Authority Chief Executive Officer and President Steve Salmons. "This is a key opportunity to invite residents to our waterfront to enjoy and celebrate FireFest, our first responders, and the international relationship we share with our friends and family in Detroit."
The Tug Across the River will see 30 firefighters in each country pulling a 1,500-metre rope attached to buoys from the middle of the river to their respective sides—the first to touch wins.
The event begins at 5:00pm on September 9th, 2023, on the Detroit River in front of Dieppe Park in Windsor and in front of Hart Plaza near the Detroit Princess Riverboat.
This tug has traditionally been part of the International Freedom Festival/Summerfest and was last won by Detroit, who holds a 14-to-13 edge in competition over the years.
Content Continues Below Local Sponsor Message
Content Continues Below Local Sponsor Message
Content Continues Below Local Sponsor Message