Amherstburg Freedom Museum Presents 'A Tradition Of Service: Black Military Presence In Amherstburg'
Wednesday August 16th, 2023, 11:44am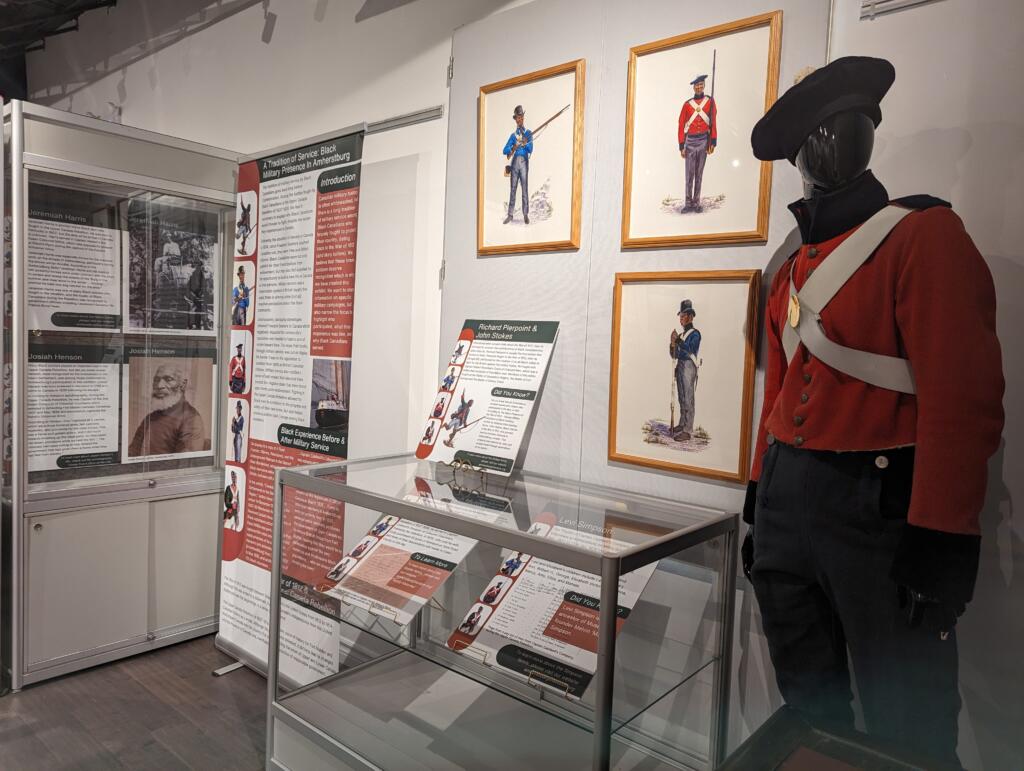 The Amherstburg Freedom Museum presents an exhibit, 'A Tradition of Service: Black Military Presence In Amherstburg.'
Produced in collaboration with Fort Malden National Historic Site, this exhibition looks at the history of the Black military presence in Amherstburg from 1812 through 1840. The exhibit has been created in two parts and can be viewed across both sites. The Amherstburg Freedom Museum's exhibit focuses on the individual stories, contributions, and accomplishments of Black soldiers, while the exhibit at Fort Malden National Historic Site focuses on the history of conflicts Black soldiers contributed to.
"This is an excellent opportunity for the public to learn about the contributions of Black Canadians throughout our history," said Mary-Katherine Whelan, museum Curator/Administrator. "The tradition of military service by Black Canadians goes back long before Confederation. Black soldiers helped to defend Upper Canada against American attacks during the War of 1812 and played important roles during the Battle of Queenston Heights and the Upper Canada Rebellion of 1837. This collaborative exhibit aims to highlight and examine the contributions of Black soldiers in Amherstburg."
The exhibit runs from Friday, August 12th through November 12th, 2023, at the Amherstburg Freedom Museum and is open Tuesday through Friday from noon until 5:00pm, weekends from 1:00pm to 5:00pm, and at Fort Malden National Historic Site from 10:00am to 5:00pm daily until September 3rd, 2023.
Content Continues Below Local Sponsor Message
Content Continues Below Local Sponsor Message
Content Continues Below Local Sponsor Message