Hôtel-Dieu Grace Healthcare Receives Highest Accreditation Designation
Monday July 24th, 2023, 8:42am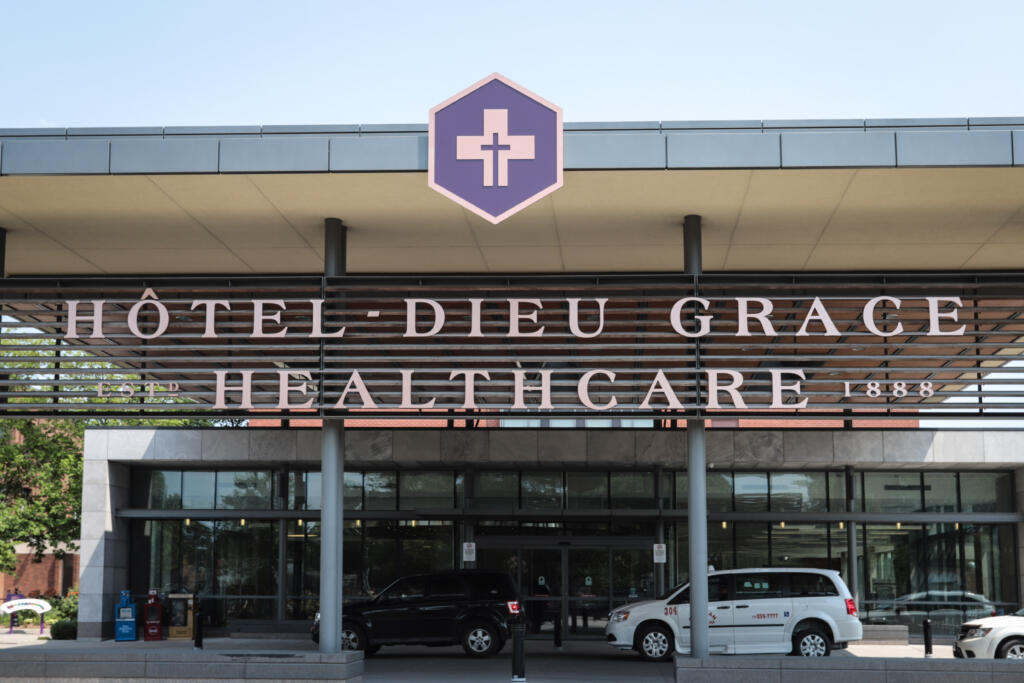 Hôtel-Dieu Grace Healthcare has successfully been Accredited with Exemplary Standing, the highest designation with Accreditation Canada. During the June 2023 on-site survey, HDGH met 100% of the Required Organizational Practices as well as 98.99% of Accreditation Canada standards, the criteria and guidelines required to provide high-quality care and service.
The Accreditation report highlighted the work that HDGH has done in a number of areas but identified Patient and Family Advisory Councils and Patient and Family Advisors, Patient Experience Framework, Unit Based Councils, Strategic Plan 2023 – 2028 engagement, Board of Directors engagement and high performing, Designated/Essential Care Partner program HSO Leading Practice Award, Centre of Excellence in Mental Health and Addictions and Community Partnerships g as true strengths of the organization.
"This award designation is the result of our collective commitment and efforts," said Bill Marra, President and CEO. "Despite the challenges and hurdles faced throughout the past four years since our last survey, our organization has stayed true to the mission and values of HDGH, the high-quality care we have become known for, and the partner our community relies on. We are proud to continue this important work and uphold this level of care each day."
In addition to being awarded the highest status by Accreditation Canada, HDGH was awarded with a Health Service Organization Leading Practice Award for our Essential/Designated Care Partner program which paved the way for supporting family visitation during the COVID-19 Pandemic and now supports families in providing hands-on care for their loved ones in hospital. Learn more about this program by visiting the HSO website.
Content Continues Below Local Sponsor Message
Content Continues Below Local Sponsor Message
Content Continues Below Local Sponsor Message