Classic Albums Live Performs Pink Floyd's Dark Side Of The Moon Saturday In Leamington
Wednesday July 19th, 2023, 9:00am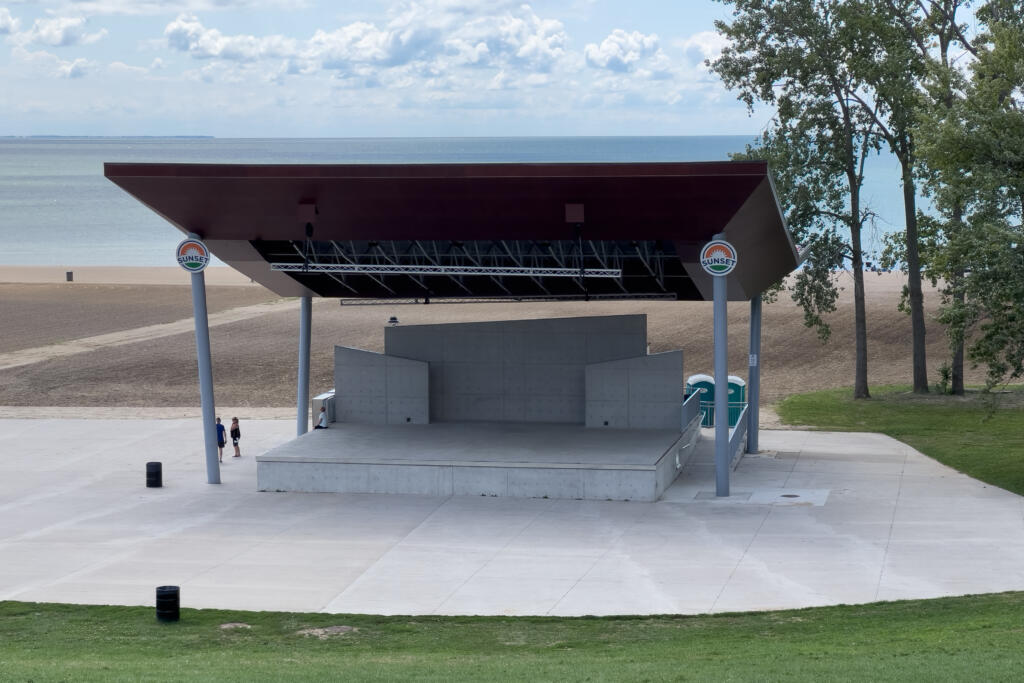 The third concert of the Music Onthe42 Summer Concert Series, takes place this Saturday featuring Classic Albums Live Performing Pink Floyd's album The Dark Side of the Moon.
Founded in 2003 by Craig Martin, Classic Albums Live takes the greatest albums and recreates them live on stage – note for note, cut for cut, using the best musicians.
"Think of it as a recital," said Martin, "these albums are historic and stand the test of time." Forgoing costumes and impersonations, Classic Albums Live has found success in concentrating solely on the music. "We don't dress up or wear any sort of costume. All our energy is put into the music. We want the performance to sound exactly like the album," said Martin.
It takes place at Leamington's SUNSET® Amphitheatre at Seacliff Park at 8:30pm.
Opening the show at 7:30pm is a multi-instrumental and multi-award nominated alternative duo from Kingsville, Fresh Breath. Influenced by the likes of Tom Petty, and Alanis Morissette, the duo is touring throughout Canada and the United States. Their latest album, 'How Did I Get Here', received a FACTOR grant for Artist Development. The opening track 'World Gone Crazy' placed as a semi-finalist in the 'Canadian Independent Music Video Awards' in 2022.
Content Continues Below Local Sponsor Message
Content Continues Below Local Sponsor Message
Content Continues Below Local Sponsor Message