Indigenous Artist To Create Public Art Commission On Gordie Howe International Bridge Project
Thursday June 15th, 2023, 1:48pm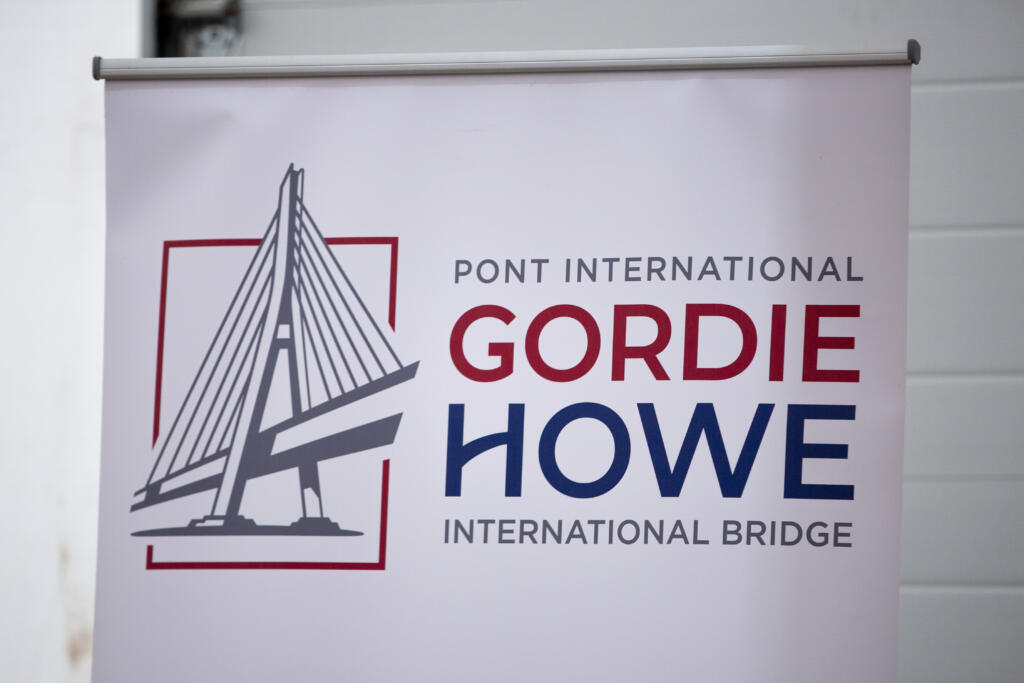 Michael Belmore, the celebrated Anishinaabe artist, has been selected as the successful candidate for the Indigenous art commission to be installed at the Canadian Port of Entry. Belmore was chosen following an extensive artist selection process that began in 2018. Four Indigenous artists from across Canada were interviewed in the summer of 2022.
Belmore will create a 2.7-metre/nine-foot free-standing sculpture that recognizes and celebrates the history, traditions and culture of Indigenous Peoples in Canada. The centrally located artwork will be visible to travellers entering and exiting Canada. The concept, still under development, will be shared at a later date, with installation anticipated before the end of 2023.
He has met with representatives from Caldwell First Nation and Walpole Island First Nation to hear from them how the artwork can reflect images symbolic of local Indigenous peoples.
This commission is one of three Public Art components included on the project as a result of input received during the Detroit River International Crossing (DRIC) study. An artistic building façade at the Canadian Port of Entry was unveiled earlier this year. The final Public Art component is dynamic bridge lighting, with artist selection anticipated in late 2023. Public art is part of the project's broader Visual Art Program, which aims to create memorable, high-quality works of art consistent with the international importance of the bridge and to celebrate and promote creativity and friendship between Canada and the US.
"As an Anishinaabe person, I see my work as animate, as having agency and memory. My practice is based around human collaboration with materials, linking human lifetime to geological and deep time. With these tenants in mind, the work I create endures beyond our lifetime. The work, functioning as a vessel, offers insight into collective histories and possible futures," said Michael Belmore, artist.
The commission also includes a mentorship opportunity for an Indigenous youth to work with the artist. The mentorship aspect is being developed in consultation with the artist Walpole Island First Nation and Caldwell First Nation.
The Visual Art Program on the Gordie Howe International Bridge project includes public art components, a commemorative art feature and several local art-related initiatives funded through the Community Benefits Plan.
"The lands where the Gordie Howe International Bridge is located have long-standing connections to the local Indigenous Peoples that called the region their home. This artwork will recognize these connections in a highly visible way for people to consider as they make their way on their travels," said Heather Grondin, Vice President, Corporate Affairs and External Relations Windsor-Detroit Bridge Authority.
Content Continues Below Local Sponsor Message
Content Continues Below Local Sponsor Message
Content Continues Below Local Sponsor Message