FIREFEST 2023 Coming In September
Tuesday June 27th, 2023, 7:48pm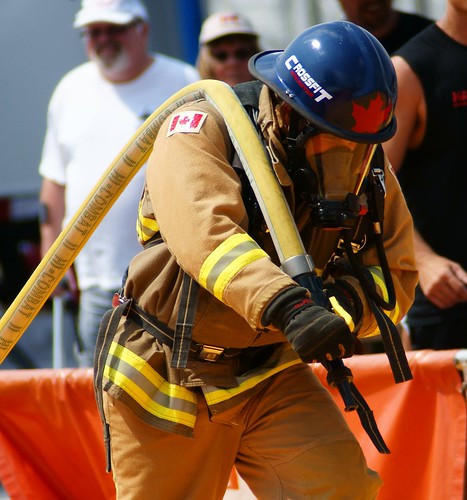 Windsor Fire and Rescue Services and the City of Windsor are set to play host this September to some of the most fit firefighters found in North America during FIREFEST 2023 in September.
"The FireFit series, as part of FIREFEST, has a proud tradition of celebrating firefighters, showcasing physical excellence and stamina, and making a difference in the lives of residents across our region through charitable giving," said Windsor Mayor Drew Dilkens. "I encourage everyone to come out to this free competition to cheer on the competitors as they face off in challenges designed to test their strength and resilience. This is another fantastic opportunity to thank the brave men and women who put their lives at risk every day on the job, to inspire spectators, and to showcase some of what makes Windsor and Essex County a truly memorable destination in Ontario."
The festival will run from Friday, September 8th, through Sunday, September 10th, 2023, and include the following showcase competitions:
T2B Rescue Relays – Community, Fire Station and Media Obstacle Course (September 8th)
Tug Across the River (September 9th)
Five-kilometre (5K) Run with First Responders (September 9th)
FireFit Western Ontario Regional Championship (September 9th and September 10th)
"Windsor Fire and Rescue Services is excited to host the 2023 Windsor FIREFEST, including the FireFit Western Ontario Regional," said Fire Chief Stephen Laforet. "The Windsor Firefighter Challenge Team members have participated and set records in these events since 2000. In addition, their actions extend beyond the competition, donating equipment to the department and extending fundraising opportunities that support local organizations. We look forward to cheering them on again in September."
Admission to all events is free, and information will be updated and added to WindsorFire.com as the September date draws nearer.
Content Continues Below Local Sponsor Message
Content Continues Below Local Sponsor Message
Content Continues Below Local Sponsor Message