Second Annual Hospice Dove Pin Campaign Called A Resounding Success
Thursday May 4th, 2023, 4:25pm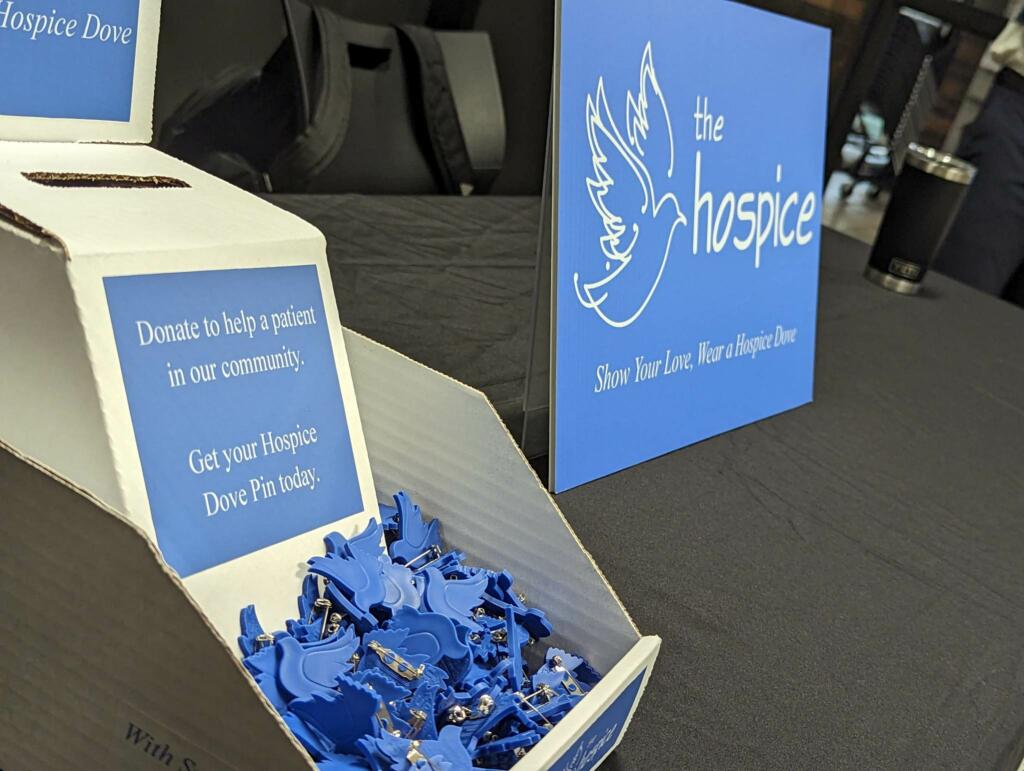 The Hospice Dove Pin Campaign held this past weekend is being called a success.
The second year of the campaignraised over $58,500 – bringing the two-year fundraising total to $93,500. These funds will stay in Windsor-Essex, and will directly support care for local Hospice patients and families.
With the help and generosity of Ground Effects LTD and Mega Mold International, these Dove Pins were designed and manufactured locally, and throughout the course of the weekend more than 300 Hospice Volunteers offered pins at over 32 locations across Windsor-Essex, including various Home Hardware, Metro, Rexall, Shoppers Drug Mart, Sobeys and Zehrs locations, as well as at Colasanti's Tropical Gardens, Anna's Garden, and Cindy's Home & Garden. Boxes were also available at other area businesses across the community, including at the Windsor Assembly Plant, supported by Local 444 UNIFOR. More than 15,000 pins were purchased by donation across all locations.
"For over 40 years, our Hospice has been offering memorable end-of-life care to our community," said Nancy Brockenshire, Hospice Executive Director. "Without the support of our community, there would be no Hospice. This weekend was another amazing example of the generosity of our community – from the volunteers who gave their time, to the local businesses who stepped up to support, to every single person who donated and wore a dove pin – from the bottom of our hearts, we thank you."
Content Continues Below Local Sponsor Message
Content Continues Below Local Sponsor Message
Content Continues Below Local Sponsor Message