Inflatable Water Park Could Be Coming To Colchester Beach
Sunday April 16th, 2023, 4:54pm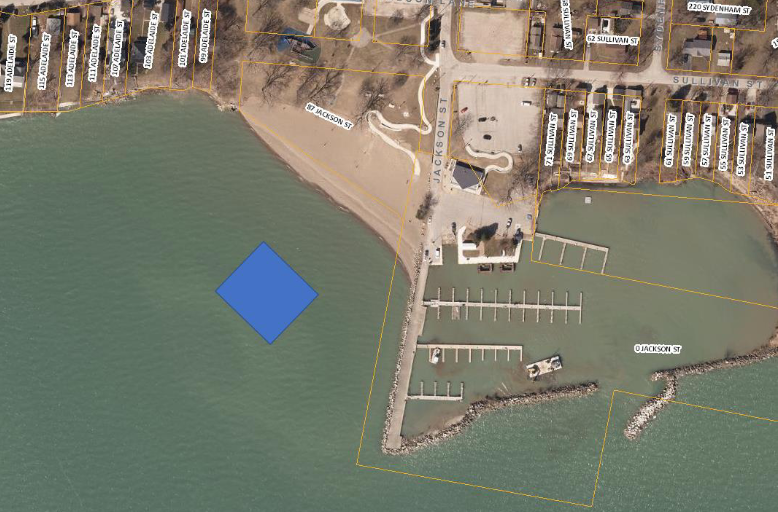 There could be a new attraction this summer at Colchester Beach.
Last fall, Aqua City contacted the Town of Essex about possibly running an inflatable water park at the beach.
The operation will require a barge to place concrete weights on the floor of the water to anchor the inflatables and buoys. Once that is in place, buoys showing the perimeter of the water park area will be placed, and the inflatables will be secured to the concrete weights with chains.
The inflatables are made to withstand heavy winds and wave action, but they are removable should the weather require them to be removed for safety.
To ensure risk is mitigated, the Town of Essex requires Aqua City to undertake a safety audit by the Lifesaving Society. Town administration will then require implementation of the audit outcomes before proceeding with operations for the public.
Aqua City will also require a small tent on the beachfront to allow for registration, equipment, and safety briefings.
Participants will utilize the water park for an hour at a time. After that hour, there is a 30-minute transition period which will allow the existing group to exit the park and the new group to obtain a safety and rules briefing of what is permitted within the water park, inspection of equipment, and lifeguard break periods.
Aqua City will pay the Town of Essex 10% of sales for the first year of operation, which will be revived if it is renewed for 2024.
The town council will consider the request at their Monday night meeting.
Content Continues Below Local Sponsor Message
Content Continues Below Local Sponsor Message
Content Continues Below Local Sponsor Message