Post Productions Provides Opportunity For Local Playwrights
Friday March 31st, 2023, 3:03pm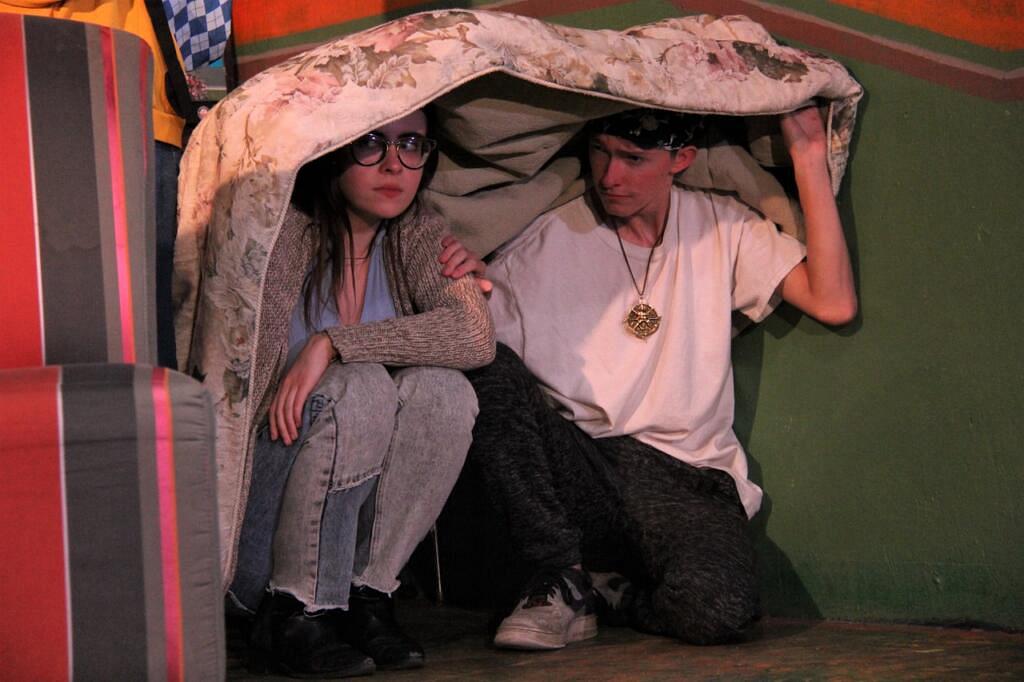 With a deadline looming on Friday, a local theatre company is creating opportunity again.
Continuing their long running tradition, Post Productions' annual Windsor-Essex Playwriting contest is eyeing a March 31 submission deadline. Highlighting writers in the area, the competition has helped many fine tune their craft and get plays produced.
From the ground up, it's all part of the collaborative feedback process.
"The most helpful part about the process used in the Windsor-Essex Playwriting Contest is that each script receives hours of dedicated attention from multiple people," said 2023 contest coordinator and judge, Michael K. Potter. "They read it very closely with a list of criteria at hand, and discuss it with other people who have done the same. This all happens before creating detailed constructive feedback and issuing a judgement."
Using a developmental structure, the goal is to help participants improve. Allowing feedback and revisions, scripts are elevated throughout the process. in other cases, they've also gotten better as writers submit year after year.
This was most prominent with one of the company's 2022 productions.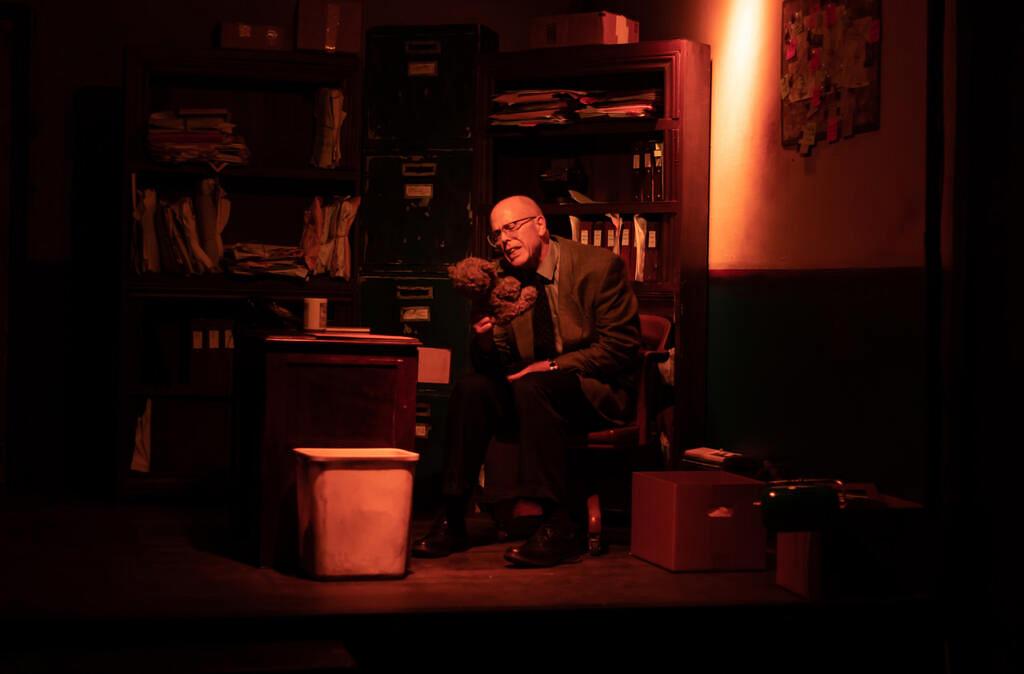 "The best example of the process working the way it's intended to would be Stuck by Jonathan Tessier," said Potter. "It was one of two winners in 2021 and we produced it last fall. Tessier submitted the script in 2020 and it became a finalist but didn't win because a couple of issues needed to be addressed. We encouraged him to revise the script using the feedback and resubmit it in 2021, which he did and did admirably. Not only did he thoughtfully address the feedback after receiving it on four different drafts by the end, he clearly thought about the reason behind the feedback and in many cases came up with better solutions than those proposed."
Starting the process, judges get a few weeks to read scripts after the March 31 deadline. Following this, they score each entry with a rubric and prepare commentary. Compiled by Potter, the panel then meets to discuss their opinions before selecting finalists for round two. Sometimes commentaries or scores are changed due to group discussion and different perspectives. This also informs feedback given to those who don't move on in the contest.
After getting finalized, Potter integrates these notes into the overall commentary and adds this constructive criticism to decision letters each contestant receives.
Finalists then get a month to revise their scripts and resubmit their edited work. From there, the first round process gets repeated until a winner is chosen. Those who don't succeed get another batch of feedback to help improve after the contest.
Because of this long process, it's important that judges are committed.
"The contest demands a lot from the judges," said Potter. "We've been fortunate over the years to find several experienced and knowledgeable people who are willing to volunteer their time to make this contest worthwhile."
This year that list includes producers Potter and Fay Lynn from Post Productions, returning judge Shana Thibert from Revolution Youth Theatre and local playwright Matthew St. Amand (Negatunity, <a href="Shelter In Place.) It also marks the latter's first time on the panel since 2019.
Beyond commitment, several other qualities are considered when finding judges for the panel.
"We look for several characteristics when we're inviting people to act as judges in the playwriting contest," said Potter. "First, they need to have a strong understanding of our brand. We don't want to find ourselves loosing our brand identity and accidently sliding into someone else's territory. Second, we look for people whose tastes and preferences regarding storytelling converge with ours in several respects while also diverging from our tastes in others."
Explaining his second point, the coordinator wants judges with their own tastes and preferences to help push conversations in different directions. Because of this, the company often brings in people they like, respect and won't mind arguing with late into the night.
Most importantly however, Potter ensures judges provide constructive and practical feedback.
"Whether playwrights agree or disagree with the feedback they receive, it's never facile or tossed-off," he said. "A lot of thought and discussion went into identifying precisely what is working in the script, what could be improved, and most importantly how. That last part – the 'how' – is always phrased as suggestion. That is, the writer could improve x part of the script by trying such-and-such. But we always leave it open because the playwrights themselves, once they read the feedback, may come up with better ideas of their own."
Expanding on this, no winner is decided upon unless it's unanimous either.
"We don't want a situation where two out of five judges believe the winning script shouldn't have won," said Potter. "So we talk things over until we reach a unanimous decision. It might be useful for people to know this. Let's say someone believes a certain judge one year just doesn't like them for some reason or is biased against their work. That lone judge can't determine whether or not that person's script wins the contest. The judge would have to convince three or four other people, all of whom are pretty stubborn. If there were ever one stubborn judge who just refused to agree on a winner, they'd have to be prepared to argue their case. And if they were able to argue that case, we wouldn't have found ourselves in that position."
When it comes to last year's winner, Mirabella by Joey Ouellette is set to open in June. Running for a three week, eight performance run at the Shadowbox Theatre, the playwright was the first to win the contest multiple times.
Despite this, his script was somewhat of a last minute entry.
"Ouellette had originally intended to submit a different script for last year's contest," said Potter. "Three or four weeks before the deadline though, another idea came into his mind and he couldn't shake it off. Although the script for Mirabella didn't benefit from as much writing or editing time and was quite different from the sorts of scripts Ouellette usually writes, he decided to take a risk and submit it instead of the other script. After he won, he told us he was quite worried about how Mirabella would be received even though part of him felt it might be the best thing he'd ever written."
Still, the atmospheric play underwent one big change during the process.
"The biggest difference between the Mirabella that won the contest and the Mirabella that was submitted is that it was originally intended to be a one person play," the judge continued. "It would've been one person playing eight or nine characters. We thought that was admirably ambitious and an exciting challenge for any actor taking it on, but that ultimately the story would suffer and the emotional impact of the play would be unnecessarily hamstrung. We need to have at least three actors involved. Key moments in the story just wouldn't be as effective without actors playing off of each other. Other than that change, most of the final draft of the Mirabella script is quite close to the first draft we read."
When it comes to what interests Potter, the coordinator enjoys genre mash-ups the company rarely sees in theatre. This includes romance, romantic comedy, body, psychological and atmospheric horror, fantasy satire and whatever a stage version of found footage would look like. Even so, he admits his opinion may not be shared by other judges.
It's this collaboration on both sides that makes the contest worthwhile for him though.
"For me, the most rewarding aspect of the contest is getting to read new stories, said Potter. "I love new stories. I crave new stories. I'm very easily bored and have no patience for the same story repeated ad nauseam. Give me something new that could only have been written by the living human being who wrote this particular script – that makes me happy. Even if it doesn't work right away! Failure is part of a process, not the end point. An ambitious failure can be redrafted and rethought and refined until it's an ambitious success, but a mediocre success will never be anything other than mediocre."
Content Continues Below Local Sponsor Message
Content Continues Below Local Sponsor Message
Content Continues Below Local Sponsor Message