Determination Pushes Delayed Theatre Production Online
Friday April 23rd, 2021, 11:43am
Hello time traveller!!
This article is 700 days old.
The information listed below is likely outdated and has been preserved for archival purposes.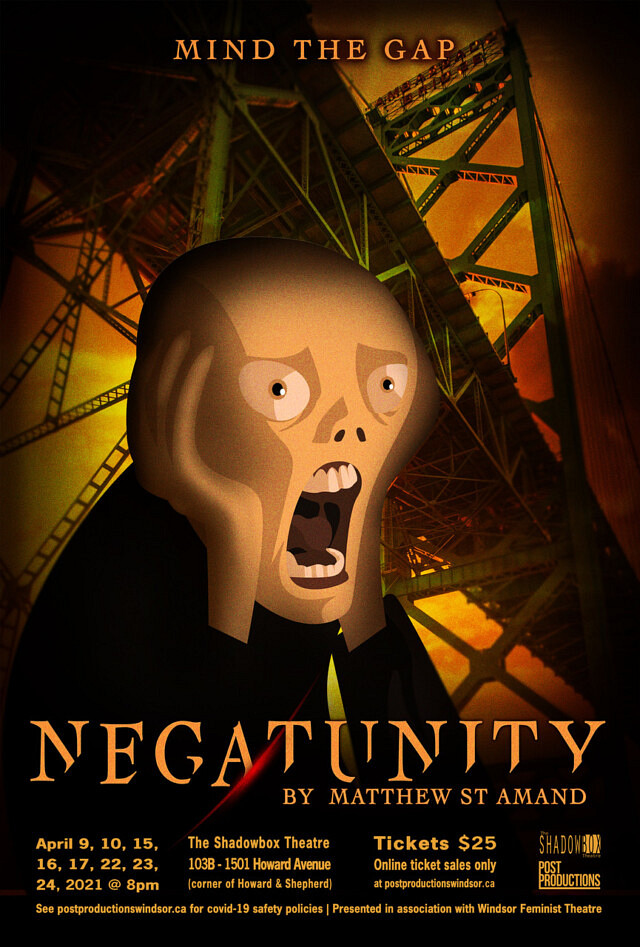 Getting creative, a local theatre group is turning the tables to present their latest play.
Having filmed nine hours from three dress rehearsals, Post Productions' Negatunity is coming to a screen near you. Written by Matthew St. Amand, the show was scheduled for an April run before current pandemic restrictions went into effect. As a result, it can now be purchased for $25 starting Friday, April 23. Like any in-person production, though, it will go offline in four weeks.
While the concept may seem simple, many challenges were still associated with the switch.
"We'd created the show for one medium, namely theatre, and now had to transfer it to another without sacrificing its peculiar aesthetic," said actor and producer Michael K. Potter. "The video version of Negatunity is a hybrid, something that exists in a murky space between theatre and television."
Focusing on Singleton Kastamangas ( Potter,) the play revolves around the character plummeting to his death from the Ambassador Bridge. Taking place as life flashes before his eyes, Kastamangas learns to make peace with a childhood tragedy. While sounding somewhat straightforward, that couldn't be any further from the truth.
It also wouldn't be a Post Productions play if it stuck to a single genre, either. As described in the show's press release by Potter, Negatunity is "vast and loopy, a strange emotional adventure from dark tragedy to absurdist comedy with stops at every emotional landmark along the way."
It leaves the play feeling off-kilter, something that started from conception.
"It was almost as though part of my mind decided, 'What's the worst way to tell a story,'" said St. Amand. "The great screenwriter William Goldman once advised that writers begin telling your story as late into the action as possible. So, I went so far into the story, I began telling it in the last three seconds and then employed tachypsychia, or "slow-motion perception," for the actual telling. Like when Mork from Ork showed up on an episode of Happy Days and slowed everyone down to the point of suspended animation, except for Fonzi, with whom he interacted during that one-second visit. If you slow time down, there's time enough to tell any story."
With that in mind, everything about the production was planned to accommodate this feeling.
"Much like Pry It From My Cold Dead Hands, this is another "high concept black box." The story takes place inside [Kastamangas'] head," said director/actor Fay Lynn. "Everything – the furniture, the other characters onstage – is either the ghost of a memory or the product of a highly imaginative mind in crisis. The setting changes drastically, often at a rapid pace, so we wanted to create something visually interesting. It's also universally tied to Singleton's subconscious at any given moment throughout the story."
Due to Negatunity's many time and location jumps, going minimalist was an early decision. This limitation also allowed for a lot of creativity, however. Set designer
Matthew Burgess painted an abstract mural of the Ambassador Bridge, which looms as a presence during the play. In terms of moving pieces, they're all touchtones of Singleton's life as well: An ever-present desk, childhood bicycle and even Powerpoint presentations.
With Potter being the lead actor, his visual impairment was also kept in mind. Meant to be practical without sacrificing aesthetic, the set uses as much high contrast and strategic lighting as possible.
"The lighting designed by Carter Dersch – is a key element of this production," said Lynn. "It's a character in the play, as much as any other, that helps guide us through the atmosphere of each scene. [Burgess] and [Dersch] are two of the best in their fields. The Windsor theatre community is richer for having them — we're very fortunate to know and work with them both."
Despite their careful planning, however, many elements had to be adjusted on the fly: Switching mediums at the last second meant that what worked on stage didn't always translate on screen.
"[Dersch] was there to adjust the lights as we went along," said Potter. "Lighting that works on stage doesn't work the same way when filmed and vice-versa. We had to rethink some of the ambient audio and sound effects. We had to change the arrangement of set pieces and people onstage in some scenes so they'd be in the same shot."
Originally presented to the group in 2017 and set for their 2019 season, the show has been in development longer than most. After being moved to 2020 due to scheduling, it was postponed another three times by the pandemic. Luckily, actors could audition through self-tapes on April 1 last year and rehearsals continued from there.
Although some casting issues arose, they ended up benefitting the production in the end.
"The role of [Kastamangas] was originally pre-cast far in advance, but the actor we had had to drop the show," said Lynn. "This turned out to be a fortunate turn of events, as he lives across the border and wouldn't have been able to attend any of the rehearsals or performances – not that we knew that at the time. We were hesitant to audition for the part of Singleton because it's a beast of a role."
Knowing even the strongest actor would need a year of preparation with script in hand, Potter stepped into the character's shoes as the group's "plan B." Being the perfect fit, understanding and having empathy for Kastamangas, Potter initially expressed his desire to play the role. At the time, though, he was still dealing with a bad onstage incident he'd experienced in 2019.
While things eventually worked themselves out, Potter is still quick to give his co-stars credit.
"My character is the straight man," he said. "He's experiencing a severe crisis. The other actors – Joey Ouellette, Rebecca Mickle, Nikolas Prsa and [Lynn] – each play a variety of characters inside [Kastamangas'] head. Some of them are memories, some are abstract ideas brought to life by his imagination, and they're hilarious. There's a lot of weird comedy in this play that all relies on my very talented castmates while I stumble around and react with horror, bemusement, frustration, sadness, confusion. It all rushes by so quickly! My castmates are either rushing to get to their entrances, frantically changing costumes or trying not to knock each other over backstage for most of the play."
Having Lynn in the show also came as a last-minute substitution: The director ended up on stage after someone left the production last summer. Being close to one of their past premiere dates, the timing didn't allow for casting an actress who could have the role down by opening night.
Coupled with responsibilities behind the scenes, the added workload was challenging for Lynn.
"Trying to direct myself while also producing the show, building props and set pieces, etc., proved very challenging," she said. "There were days I would just shout my lines from the house while I took notes. When I did go on stage, more often than not, rather than exiting the scene in the proper fashion, I would jump down into the audience and resume my seat to watch what the others were doing. I'm used to multitasking, but this was a whole new level for me."
Knowing further restrictions were possible at the time, Post Productions filmed their dress rehearsals. Mitchell Bridget, who had filmed video elements for The Pillowman, was in charge of this. Getting all necessary footage, he spent nine days editing a first cut of the show and another two or three on each cut afterwards. Being talented in his own right, Bridget also added more ideas that shaped the final product.
Beyond that, his editing skills came in handy for an unexpected reason as well.
"The biggest challenge was the audio," said Potter. "The acoustics of the Shadowbox Theatre are first-rate for live performances, but there's too much reverb for video. We discovered that the microphones picked up a buzzing from the lights that's barely perceptible when you're in the space. [Branget] managed to reduce a lot of that."
Preferring to feed off a live audience, the group made the most out of a bad situation. As they set out to film their performance, they also knew it wouldn't be your typical affair. Finding it boring when other productions only set up a camera at the back of the room, Post made sure not to do the same.
To create a more dynamic experience, Negatunity was filmed from multiple angles and edited together like a television show. The idea was to create a hybrid between TV and theatre, allowing people to view the production from different seats while maintaining the spirit of a live performance.
With a funny and strange show dynamic, the medium also allowed the group to lean into it even more.
"Look, because the story takes place inside [Kastamangas'] mind and draws from his childhood memories, [Lynn] wanted parts of the production to have a homemade childlike aesthetic," said Potter. "So we have robots made out of cardboard boxes, for example. [Branget] understands that vibe, and what he's done enhances it."
Working through the pandemic, Negatunity took on extra significance as well. Many of those involved had family and friends who died or became seriously ill after contracting Covid-19. With other misfortunes coming up along the way, several people involved weren't even sure if the production would ever be seen by the public.
Still, everyone turned obstacles into their own negativities and persevered with positive attitudes.
"In a way, negativity is an ancient idea," said Potter. "What sets it apart from something like serendipity or positive thinking is that it's active. To turn a situation into negativity, you can't just sit back and wait for better things to happen. You have to roll up your sleeves and get to work. That's probably an eternal truth. We've had to put the idea to the test over the year we've been working on this production."
Of course, St. Amand came up with some ideas if there's an issue with online distribution.
"In the same way it found a very unconventional way to be written, it might well find an unconventional method to be told and shared," he said. "Possibly conveying the script, piece by piece, by text message or Morse code to a series of hardcore Post Productions subscribers. [Potter] is apparently very adept at communicating by semaphore, so that might be an option — performing it in silhouette on the roof of the casino some night."
Until then, downloads will be available for $25 at Post Productions' website. Those interested can also learn more about the writer by reading his interview on Post Productions' blog.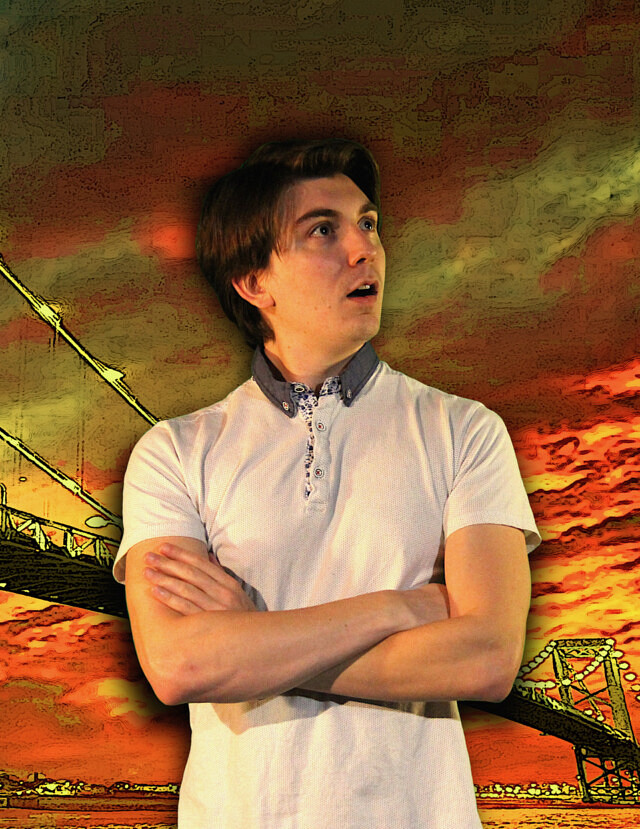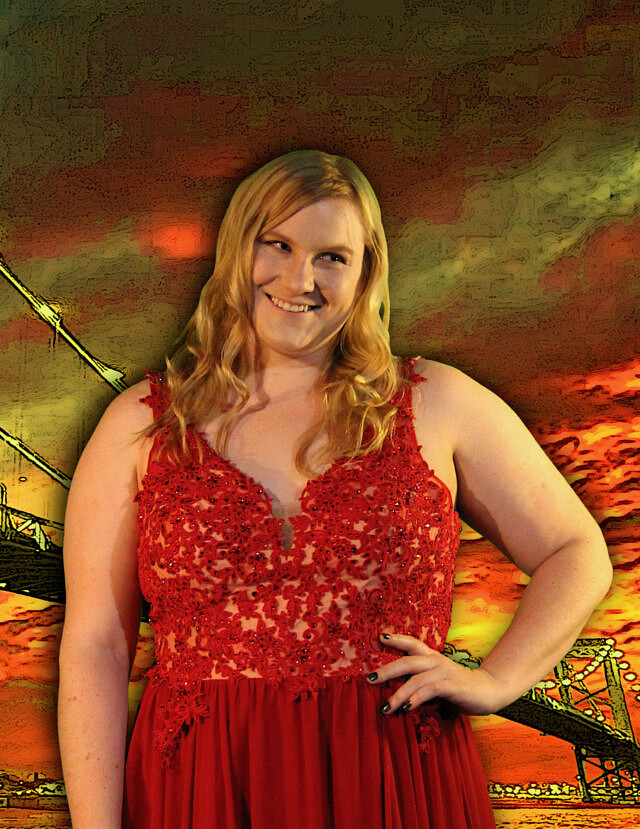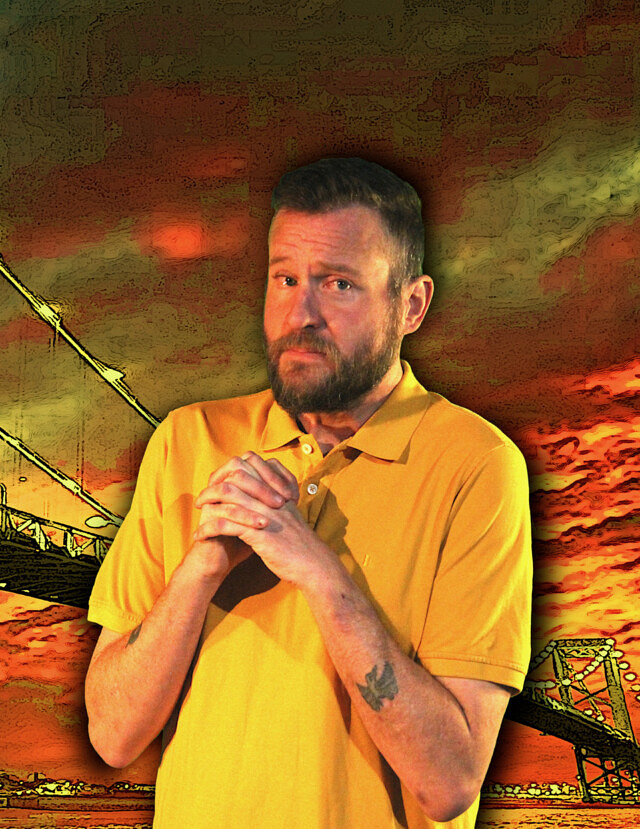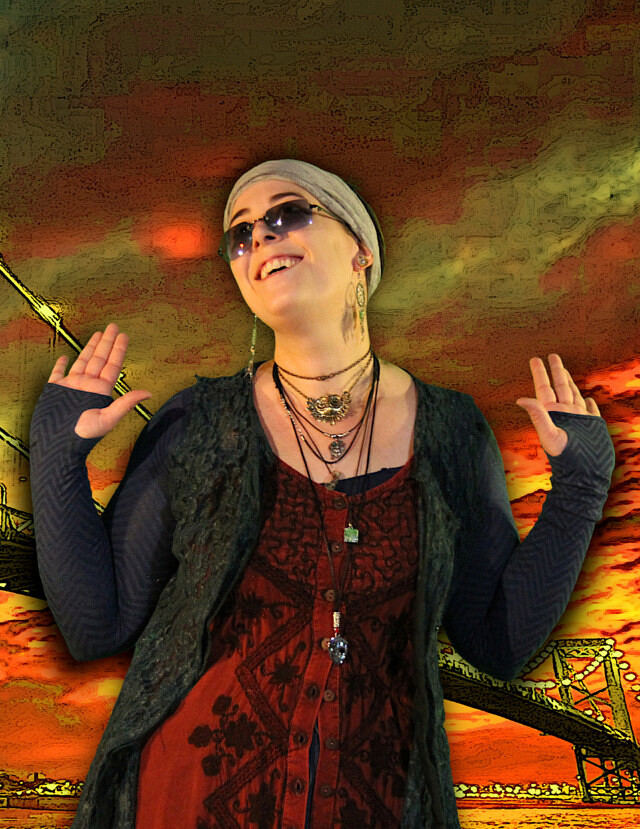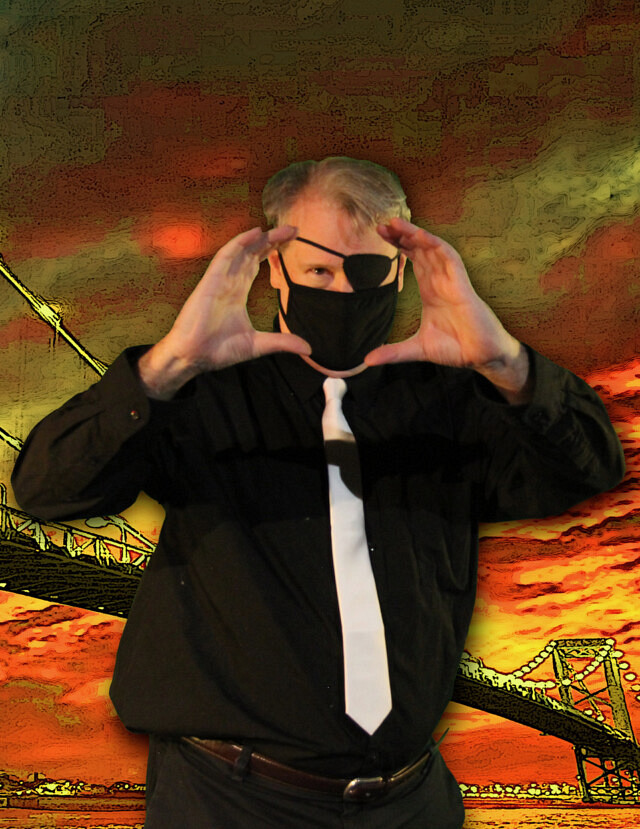 Content Continues Below Local Sponsor Message
Content Continues Below Local Sponsor Message
Content Continues Below Local Sponsor Message