Town Halls Planned For New Hospital Update
Tuesday February 21st, 2023, 4:31pm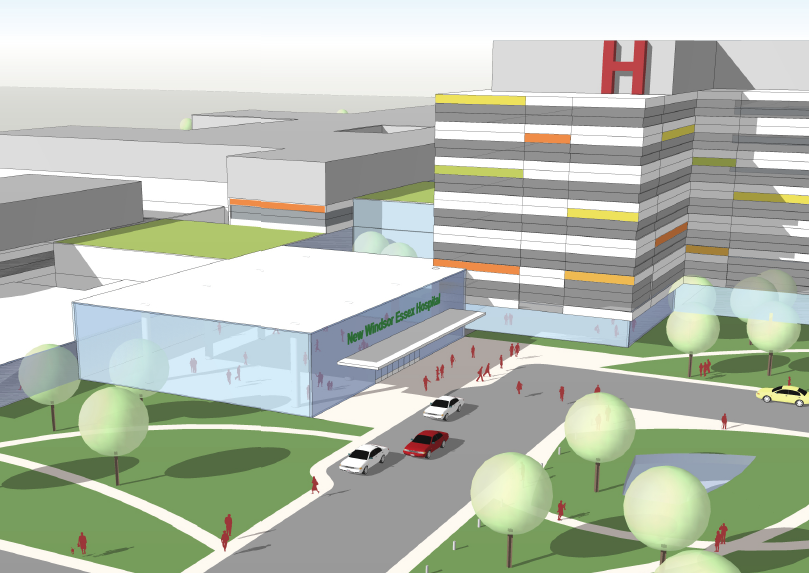 The Project Management Team for the New Windsor/Essex Acute Care Hospital will be holding a virtual town hall for an update on the project, the opportunity to hear from the architects who are leading the evolving designs, and a chance to see how public input is helping to shape the new hospital's initial working drawings.
For the past 14 months, 40 user groups representing all clinical and non-clinical programs and services at the hospital have been working with hospital planners and architects to create a functional program, a campus plan and a set of early block diagrams for the new hospital. The town halls will give the public an opportunity
to learn more about the early concept plans before they are finalized and submitted to the Ministry of Health, in April.
"This is an exciting time for everyone involved in the planning including staff, professional staff and community representatives who have been working with the architects and planners," said Allison Johnson, Manager of Communications and Community Engagement for the project. "The New Windsor/Essex Acute Care Hospital is really starting to take shape and we look forward to sharing these evolving plans with members of the community whose input has also played an important role in the design."
Two town halls are scheduled:
One in English on March 7th, 2023 at 7:00pm
One in French on March 9th, 2023 at 7:00pm
Registration is not required for the town halls; however, individuals are encouraged to register in advance on the project website to receive reminder emails with links to the virtual events.
Questions for the project management team and architects can be sent in advance to [email protected]
Content Continues Below Local Sponsor Message
Content Continues Below Local Sponsor Message
Content Continues Below Local Sponsor Message