Collavino Family Donates Wetland Habitat To ERCA To Create Collavino Conservation Area
Thursday October 20th, 2022, 1:59pm
A donation by the Collavino family means that 150 acres of ecologically sensitive wetland habitat will be protected in perpetuity by the Essex Region Conservation Authority. The donation was finalized in early October and is a mix of wetland and floodplain within the Detroit River Area of Concern near the mouth of the Canard River in Amherstburg.
The property was purchased in 2005 as a farmland investment. It was previously owned by General Chemical which used it for salt brine extraction. There is currently a 10MW solar operation adjacent to the donated property that is non-intrusive to the surrounding lands.
"The wetland portion of this property was always intended to stay as a wetland and used for fishing, hiking, hunting, camping and various other activities by our family and friends," explains Loris Collavino, whose family made the donation. "We have lived in River Canard since 1983 and greatly appreciate all the wildlife that call this area home. The wetland has remained undisturbed over the years and as such, the wildlife seems to thrive.  Being able to visit a property and see nature at its finest was something our family held near and dear to our hearts."
This land is a Provincially Significant Wetland and Environmentally Significant Area. It also provides habitat for a number of Species at Risk, including the Blanding's Turtle, Eastern Foxsnake, and Queensnake, to name just a few.
A wetland restoration and management plan has been developed to ensure appropriate protective measures are in place for this sensitive area. Earlier this year, as discussions regarding this donation were underway, a prescribed burn to control invasive Phragmites was undertaken, and additional management initiatives were completed to restore this wetland to a healthy ecosystem.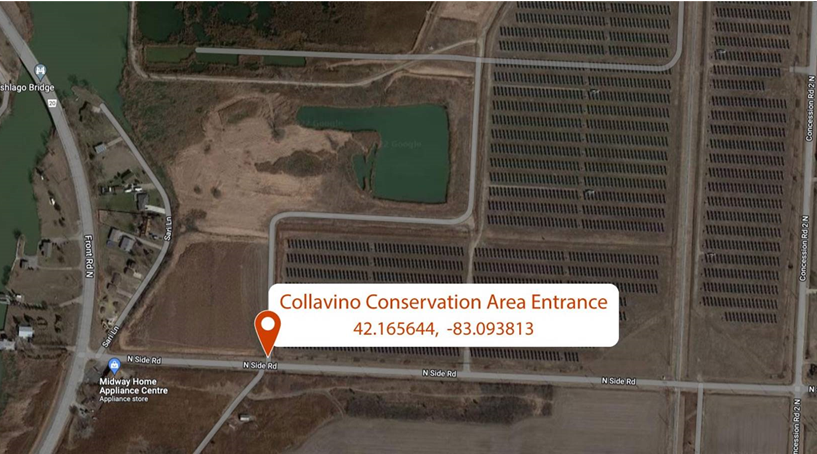 Content Continues Below Local Sponsor Message
Content Continues Below Local Sponsor Message
Content Continues Below Local Sponsor Message