Entertainment Returns To The Colosseum
Monday April 25th, 2022
Posted at 10:40am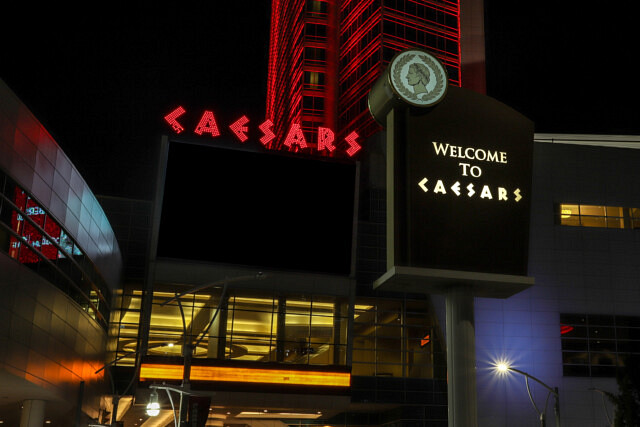 Caesars Windsor is preparing for the grand reopening of The Colosseum next week.
Following many months of sitting quietly, the theatre will reopen with The Tenors, Avril Lavigne, Steve Martin and Martin Short, and Brad Paisley. All summer long, the headline entertainment continues with all-star acts such as Chelsea Handler, David Gray, The Black Crowes, and Gabriel Iglesias.
"The Colosseum has entertained our guests and the community for 14 years, and we have missed delivering the experience and energy of live entertainment," said Tim Trombley, Director of Entertainment, Caesars Windsor. "We are ecstatic at the highly anticipated return of live shows and the unforgettable memories that they bring."
The Colosseum schedule includes:
May
The Tenors – Thursday, May 5th
Avril Lavigne – Thursday, May 12th
Steve Martin & Martin Short – Thursday, May 26th
Brad Paisley – Saturday, May 29th
June
Straight No Chaser – Thursday, June 2nd
Paul Anka – Thursday, June 9th
Chelsea Handler – Saturday, June 18th
Iliza Shlesinger – Friday, June 24th
July
The Black Crowes – Tuesday, July 5th
Gabriel Iglesias – Friday, July 8th
Sarah McLachlan – Saturday, July 9th
David Gray – Thursday, July 14th
Shinedown – Saturday, July 23rd
Live to Rock – Thursday, July 28th
"There is nothing like the feeling of a live music experience and we are thrilled to showcase our headline lineup for The Colosseum", said Trombley. "And this is just the beginning," said Trombley. "We have more exciting shows to announce in the coming weeks. Stay tuned."
Ticket purchases can be made through caesarswindsor.com or ticketmaster.ca. The Box Office is open Saturday & Sunday from Noon to 8pm and on Show Days from Noon to 10pm. Guests must be 19 years of age or older to attend concerts and to enter the casino and all other outlets. The prices listed do not include applicable taxes and fees.