Local Expert Blog: 3 Ways Windsor Corporate Challenge Can Benefit Your Employee's Engagement During The Pandemic
Saturday May 15th, 2021, 11:00am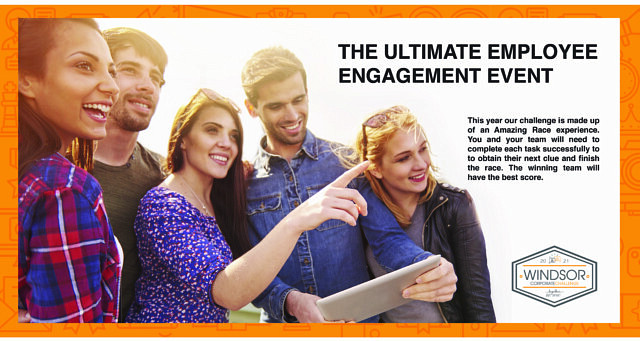 With many people working from home and social distancing protocols, getting the team together for a bowling or social night out has become a thing of the past.
Despite the pandemic, there are many ways to get your employees involved, such as taking part in local events like Windsor Corporate Challenge or organizing a virtual event. There are many long-term benefits of continued employee engagement during the pandemic:
Put the Team Back Together Again: Many employees can start to feel isolated or like they are not part of the team. Employee engagement is a great way to bridge the physical separation felt by employees and in turn increase happiness, productivity, team relationships, and more.
Happy Employees = Better Work: It can be hard to feel motivated day-to-day during the pandemic. Activities will break up your team's day and give them something to look forward to. It will increase happiness and therefore productivity and quality of work as employees feel more engaged.
I Have an Idea!: 74% of engaged employees feel encouraged to innovate. Not only do your employees feel engaged in their work, but your business is bound to benefit from new and creative ideas.
Sign Up for Windsor's Ultimate Employee Engagement Event
After almost a decade of hosting Windsor's marque employee engagement event, the Windsor Corporate Challenge is back this year after having to cancel last year's event due to the global pandemic. We felt it was so important to offer a unique employee engagement event, so we created the WCC Amazing Race Challenge.
The WCC Amazing Race Challenge is a 2 to 4-hour long race along a designated route in central Windsor where teams will solve riddles, answer trivia, and conquer challenges using the event's mobile app to earn points. Teams will have five days, between June 18th and June 22nd, 2021, to complete their race. Each participant will receive a Windsor Corporate Challenge Experience Box containing items they need for the WCC Amazing Race Challenge and some sweet swag. If your team is not comfortable coming together in person, that's okay! The WCC Amazing Race is designed to be completed independently, with household members, or co-workers. Each activity will follow COVID restrictions and guidelines to ensure the safety of everyone involved.
Jon Montgomery, Olympic Champion and Host of The Amazing Race Canada, will be the keynote speaker during the closing ceremony on Thursday, June 24th at 6 pm.
Sponsored story by Windsor Corporate Challenge. For more information visit www.windsorcorporatechallenge.com, email [email protected] or call 519-968-3636.
Content Continues Below Local Sponsor Message
Content Continues Below Local Sponsor Message
Content Continues Below Local Sponsor Message