Local Expert Blog: 4 Ways To Celebrate The Graduate
Saturday April 24th, 2021
Posted at 11:00am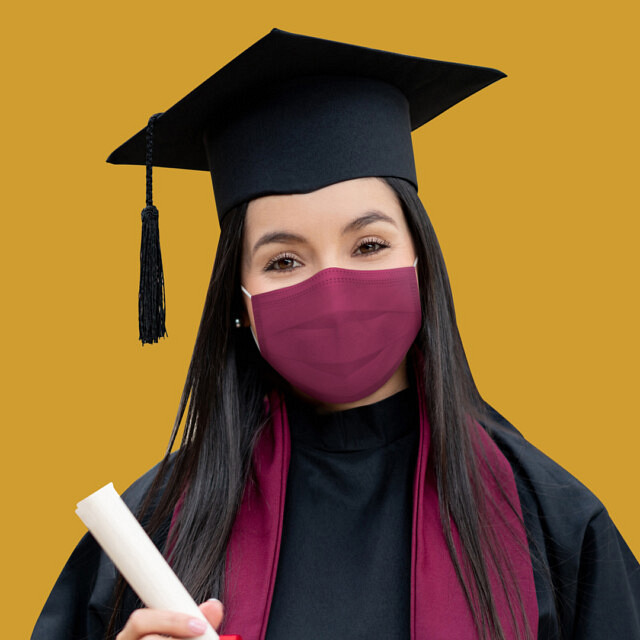 Graduations are just around the corner and we can already here all those hardworking students cheering! And while they may not be what we're used to, it doesn't mean it can't still be a memorable moment.
It's always better to celebrate differently than not at all.
Note: Depending on the measures in place, please always follow the provincial mandates and/or recommendation(s) for social gatherings.
It's All Fun and Games.
Any good party needs a little bit of friendly competition. If your guests like games with a bit of risk or just a good theme, set up some card games and casino wheels. You could even organize a tournament!
If they prefer entertainment on their feet, you could also set up a volleyball net or putting green. For something a little different that everyone is sure to love and get a little nostalgic over, Jumbo Jenga is always an entertaining addition to any party.
Alternative: If provincial restrictions keep you from throwing a backyard party, you can still enjoy some activities with those in your household. Sure, it isn't the event you imagined, but it will still add that "something special" to the special occasion.
I Wanna Dance with Somebody.
No party is complete without music and a dance floor. We don't make the rules, that's just fact. You don't need a big dance hall to have a night you'll never forget. Setup your own portable speakers and microphones, plug in your favourite Spotify playlist, and dance until you can't anymore.
Alternative: Keep it socially distanced with a Zoom call (or similar)! Who says you can't still have a dance party? We challenge you to share your best dance solo to your friends and family to get them off the couch and moving!
A Picture Is Worth a Thousand Words.
Who doesn't love a good photo booth? You don't need a professional booth to mark the occasion. Make yourself a backdrop, find or create some funky props, assign your photographer, and start capturing memories.
Photo booths can be a fun way to commemorate the moment! Set up a backdrop in your front law (maybe with the graduate's face on it) and ask your friends and family to stop by for a mini photoshoot. If you want a more professional feel, there are lots of photographers you can hire to take distanced shots!
Alternative: You can supply your drop-by guests with a package containing props that they can use along with a set time. Encourage them to dress up even. Let the best photo win!
Food Is the Way to the Heart
Good food + happy guests = an unforgettable celebration.
We promise that math is correct.
Break out some hotdogs and burgers with a propane BBQ or indulge in some of the classics with a snow cone, candy floss, or popcorn machine. The candy floss also makes a great prop for that photo booth!
To keep things safe, pre-package the treats in little goodie bags! When it comes to hot food items, use disposable containers to hand out the food. That way, if a curb-side or drive-by celebration is in order, you can hand your guests a delicious snack.
Graduation is a turning point in everyone's life. Even with social distancing rules, social distanced outdoor celebrations can still be fun, exciting, and memorable to mark the occasion.
It might not be your typical graduation party, but it will be unlike any other!
Sponsored story by Festival. To learn more, follow them on Facebook, Twitter, LinkedIn, or visit their website. Kick it old school by giving them a call at 519-737-9200.