Lesperance Road At CP Rail Tracks To Close For Repairs Thursday
Wednesday April 7th, 2021
Posted at 5:55pm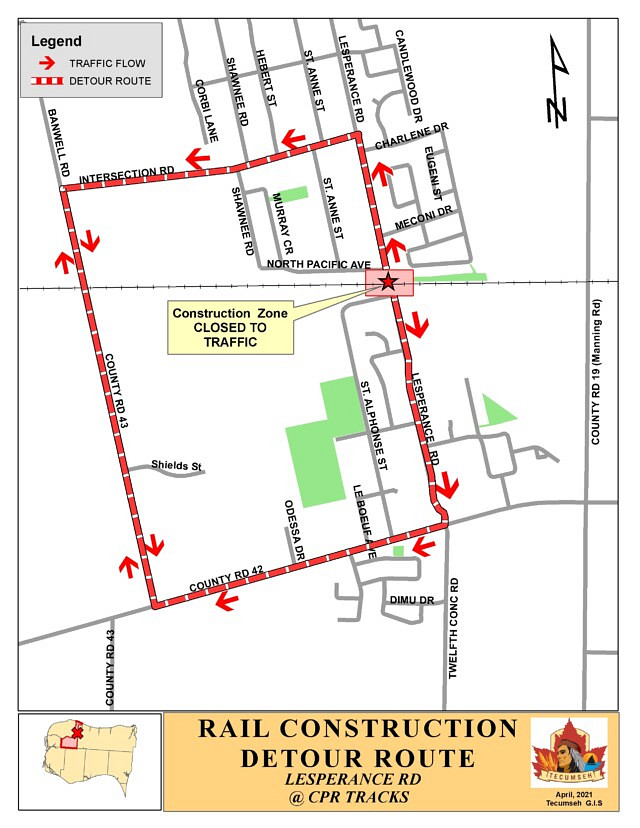 Lesperance Road, north and south of the CP Rail line, will close temporarily on Thursday, April 8th, 2021 for emergency repairs to the rail line.
The closure will last approximately 10 hours between 7:00am and 5:00pm.
Additional repairs to the road surface are to be completed later this year however the town says that CP Rail has indicated the importance of completing the track repairs immediately.