Healthcare Leaders Planning Regional Conversation On Growing COVID Impact On Health System
Saturday January 2nd, 2021
Posted at 7:01pm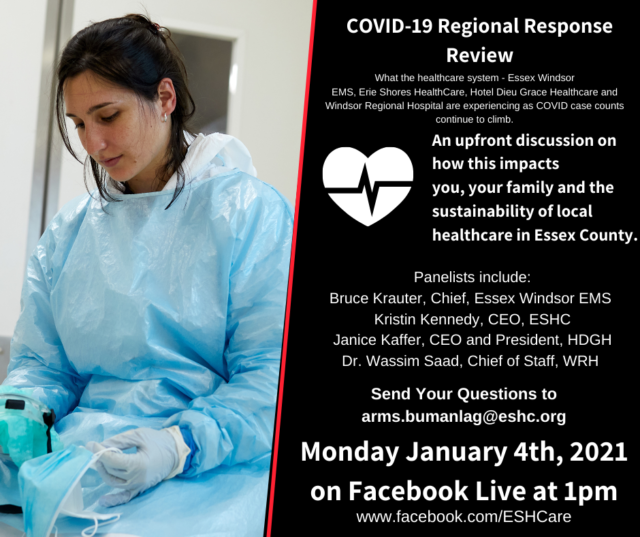 Local health care leaders are holding an "upfront, personal, and frank discussion" next week on the impacts of recent COVID numbers on the healthcare system and the sustainability of local healthcare in Essex County for the coming weeks and months.
Arms Bumanlag from Erie Shores HealthCare will host panellists Bruce Krauter, Chief, Essex-Windsor EMS, Kristin Kennedy, CEO, Erie Shores HealthCare, Janice Kaffer, CEO and President, Hôtel-Dieu Grace Healthcare and Dr. Wassim Saad, Chief of Staff, Windsor Regional Hospital.
It will take place at 1:00 pm on Monday on Facebook at www.facebook.com/ESHCare, and questions from the community will drive the interactive forum. 
Questions can be sent directly to [email protected], and officials will answer as many as they can on the live broadcast.