Buy Windsor Made – Even When You've Moved Away
Saturday January 16th, 2021, 11:00am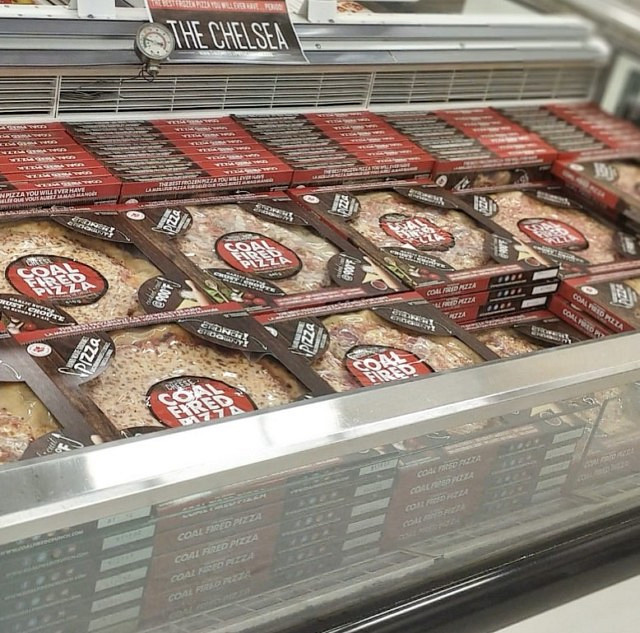 Proud to hail from #YQG and craving some of your favourite locally made items? Not to fret as there are many awesome items that you can still easily access outside of the Windsor Essex area!
You may be surprised (and pleased!) to see that you can still find some of your beloved brands across the province at your local grocers, beer store, LCBO and even car dealerships! And if they aren't in your 'hood, make sure to check out their websites as well for online ordering and delivery service.
WE HEART LOCAL
The bounty of Essex County luckily extends to grocery stores across the province with fruits and vegetables locally produced by growers such as Mucci Farms, Highline Mushrooms, NatureFresh Farms and DelFresco Pure – just to name a few!  Craft a healthy and delicious salad anytime of the year with greenhouse grown tomatoes, cucumbers and peppers! Looking for dessert? There are plenty of berry options for you to satisfy that sweet tooth too! Though there is nothing better than picking up our locally grown produce at one of the many roadside stands across the region, you can still enjoy the flavours of home in the produce section.  Make sure to visit weheartlocal.ca for a more detailed list of our Essex County growers!
CHEERS TO LOCAL
HOME TOWN SPIRITS
Neat, On the Rocks or mixed into your favourite cocktail – no matter your pleasure, you can easily locate some of Windsor Essex's favourite spirits in LCBO stores across the province! Try a coffee-infused old fashioned or a refreshing Grapefruit Vodka and soda from Wolfhead Distillery with their hand crafted spirits.  Taste the tradition of J.P. Wiser's Whiskey – from their Triple Barrel Rye to beautifully aged Canadian whiskey or even their pour and serve Manhattan & Old Fashioned cocktails.
CRAFT BEER LOVERS
Crack a can of one of the many Windsor Essex craft breweries which make up our Barrels Bottles Brews barrel trail! Unique flavours such as BREW Microbrewery's proudly Canadian Maple Beer, Honest Lager from Walkerville Brewery or the easy drinking Light 'Eh by the small town brewer with big taste, Kingsville Brewing Co. you are sure to find your favourite suds to quench that thirst of home!
FOODIE FAVOURITES
If you're from Windsor Essex you most likely have a big love for delicious pizza! Have you seen The Chelsea Coal-fired pizzas in Superstores across Ontario? Take a stroll through the frozen aisle and pick up your ready to heat and eat 'za at 37 locations province wide! While you are shopping keep your eyes peeled for other much loved Windsor Essex brands such as Lakeside Packing pickles and condiments, Sun Parlour Honey and the ever famous TBQ Sauce from the legendary Tunnel Barbeque restaurant.  Treat your tastebuds with salad dressings & handcrafted chips Cedar Valley Selections offering up a selection of unique flavours.
EPIC VQA WINES
Whether you are a fan of White, Red or Rose, some of our EPIC Wineries are widely available across the province as well! So if it's still or sparkling of your favourite hometown wine that you are after, check out the shelves of your local store for Pelee Island Winery, Colio Estate Winery, Sprucewood Shores Estate Winery, and Cooper's Hawk Vineyards.  If you don't see what you are looking for, have no fear almost all of our wineries are pleased to also offer province-wide delivery options as well!
As you can see, there is so much to be proud of that hails from #YQG – this is just a sampling of the many brands and products that can be purchased across the province for you to enjoy that taste of home!  Visit yqgmade.ca to check out the local artisans and makers from Windsor Essex or pop over to weheartlocal.ca to see what's in season and who's producing! And remember, no matter where you roam you can always find a little piece of #YQG to make it feel like home.
Sponsored by Tourism Windsor Essex. For more details on Tourism Windsor Essex click their website, or visit them on Facebook, Twitter, or Instagram.
Content Continues Below Local Sponsor Message
Content Continues Below Local Sponsor Message
Content Continues Below Local Sponsor Message