Holiday Santa Drive-By Planned In LaSalle
Monday December 7th, 2020
Posted at 1:52pm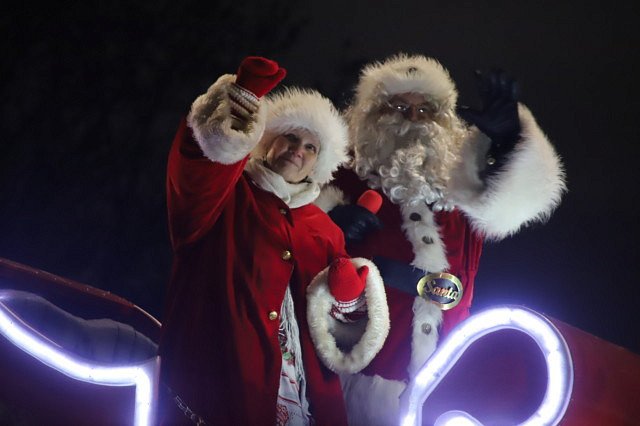 Santa is coming from the North Pole to visit the Town of LaSalle in a Drive-By this Saturday, December 12th between 4:30pm and 8:30pm at the Vollmer Complex.
Use Mike Raymond Drive to enter the Vollmer Complex grounds. Event staff will be on-site to direct traffic. Vehicles will take Mike Raymond Drive, turn right onto Judy Recker Drive (near the soccer fields), and follow Judy Recker Drive all the way along the perimeter of the Vollmer Complex lands. Traffic will flow past the Public Works Building and new school that is under construction, and end up back on Mike Raymond Drive to enter Parking Lot #1 in front of the Vollmer Complex.
Santa will be waiting there to wave as the vehicles slowly drive-by.
This is not a reverse parade, but a quick drive-by to wave at Santa and registration is not necessary.