Erie Shores HealthCare Launches New Online Form For Virtual Family Visits
Tuesday December 22nd, 2020
Posted at 9:00pm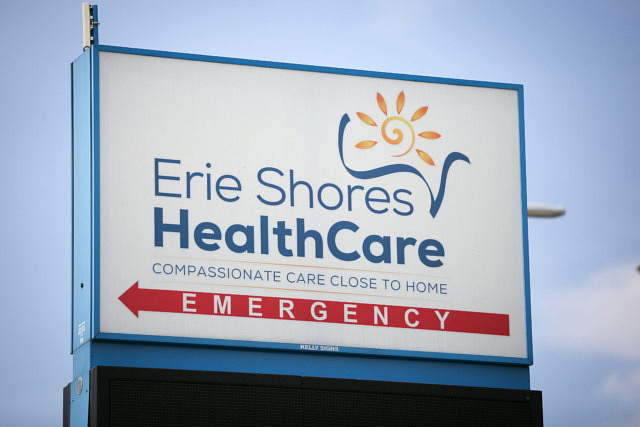 Erie Shores HealthCare has set up a new online form for families to access the Virtual Family Visits program.
The program is available for patients and their loved ones to connect over the internet while visitor restrictions are in effect.
Those who cannot use their own devices to communicate through audio or video calls can receive assistance with hospital devices.
Erie Shores Health Foundation was recently able to secure three iPads thanks to the Iacobelli Family and now has ten available for patients.
"Keeping our patients connected to the ones they love, especially during the holidays and during this pandemic, is so crucial for the well-being of our patients and, quite frankly, peace of mind, for families. This donation will allow us to keep families connected. Thank you to the Iacobelli family for making 'Care Happen Here' at ESHC," said Arms Bumanlag, Director of Public Relations and Communications.
Virtual Family Visits are approximately 20 minutes long and can be booked in advance online.
Patients and loved ones can request to connect by completing the new online form or call 519-322-2501 Ext 4045.