2020 Gift Ideas: Give The Gift Of An Experience
Saturday November 7th, 2020, 11:00am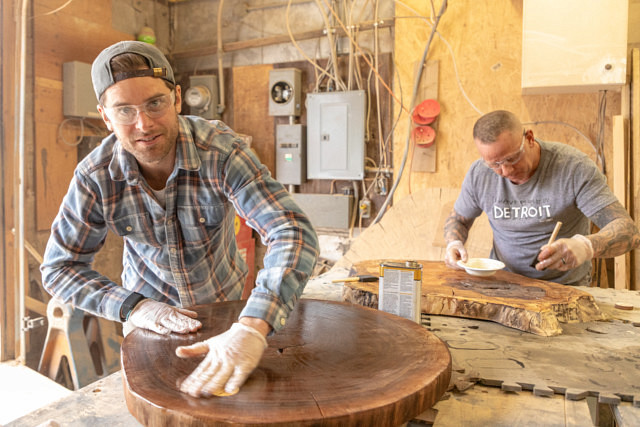 Does giving the gift of memories sounds good to you?  Looking for something outside the box for your holiday gifts this year?  Consider that experiences make great gifts! Whether you are shopping for your favourite Foodie, a charcuterie-lover, an adventurer, or someone who likes to get creative there are plenty of ideas to choose from!
If you are looking for inspiration, we've put together Three Great Experiences Gift List that are available in Windsor Essex however make sure to check out our 2020 Holiday Gift Guide – Experiences for even more great ideas. Get your pen and paper and read on!
For the Adventurer ….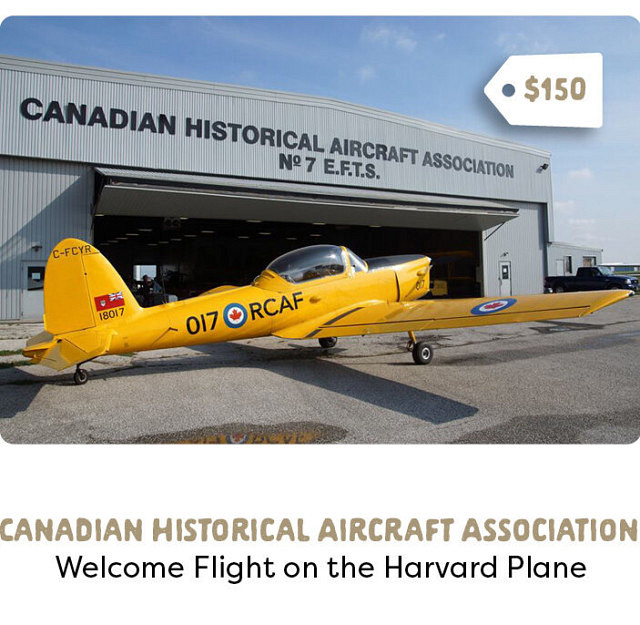 Canadian Historical Aircraft Association
Get your round-trip tickets for a "Welcome Flight" on the Harvard Aircraft.  Nothing beats the experience of flying in a small aircraft, and the Canadian Historical Aircraft Association offers rides in three of the best and most reliable.  This is the perfect gift for the adventurer in your life! Take to the air in one of two de Havilland DHC-1 Chipmunks which are world-renowned for their flight characteristics and the back seat offers large panoramic views of the sky and ground. For the more adventurous, nothing compares to the open cockpit of the Stearman with the wind in your face and the sound of its powerful radial engine in your ears. And for those wanting to experience a ride in one of the most famous training aircraft in the world, nothing beats our Harvard. Flights vary from 8 min to 45+!
For the Entertainer ….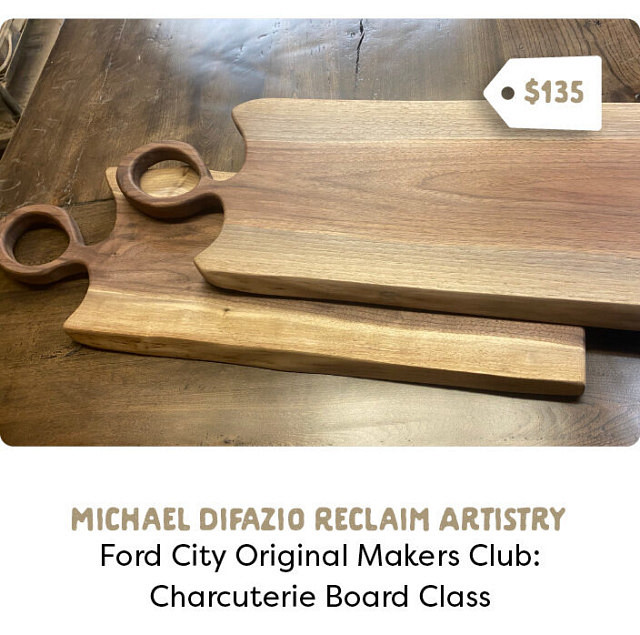 Ford City Makers Club – Charcuterie Board Class
Join Michael Difazio, one of Ford City's true originals, for this hands-on experience using unique materials.  Be a maker and build your own charcuterie board!  This 2.5 hour workshop is a great gift idea for a foodie or the one who loves to entertain! You will be immersed in the surroundings and workings of this busy studio, take shop breaks enjoying a tasting from CREW Winery, including one of their gourmet charcuterie boards to snack on during the session. Each session lets you take home a complete charcuterie board with you.  It's a perfect experience for friends, singles or couples not afraid of a little sawdust or becoming a Ford City original!
For the DIY'Er ….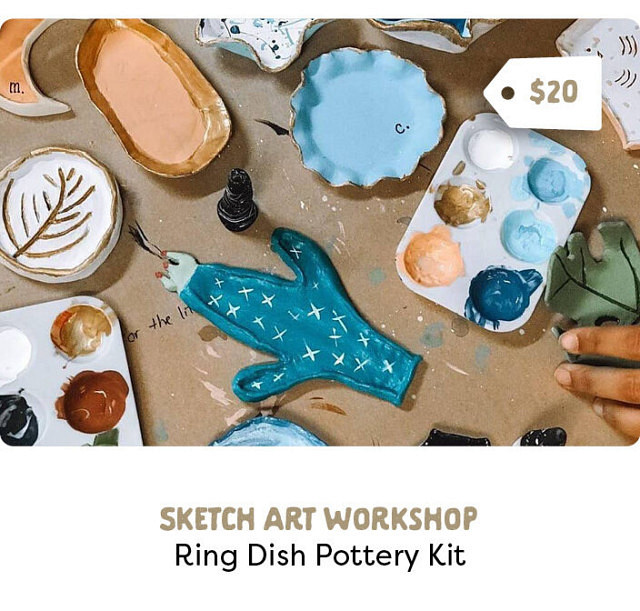 Sketch Art Workshops
From dishes to mugs and an amazing assortment of holiday decor items, Sketch Art Workshop has the perfect piece of pottery to suit the Do It Yourself'er on your list!  Sketch Art Workshop is for all ages and all skill levels and has something for everyone! Sketch is a place where you can go to relax, have a tea, and enjoy all the amazing benefits of trying something new and re-opening up the creative side of your mind.  Buy a gift certificate for someone to join them in their studio to paint the perfect piece or take advantage of their "take-home" kits that you can play with on your own schedule.  It's a hands-on experience that will get the creative juices flowing and leave the recipient with a piece to treasure for years to come!
Visit our website for more experiential ideas, and to check out more Buyable Experiences in Windsor Essex.
For more great & locally-inspired gift ideas make sure to check out our 2020 Holiday Gift Guide, created in partnership with the Windsor Essex Small Business Centre, which highlights many of our Windsor Essex small businesses and W.E. Made It program partners. While you are planning your holiday adventures, review yqgholidays.ca for our Event Guide for more festive fun.
Originally published by Tourism Windsor Essex on November 4th, 2020
To read more blogs from Tourism Windsor Essex click here.
Sponsored by Tourism Windsor Essex. For more details on Tourism Windsor Essex click their website, or visit them on Facebook, Twitter, or Instagram.
Content Continues Below Local Sponsor Message
Content Continues Below Local Sponsor Message
Content Continues Below Local Sponsor Message