Shop Local With The Mother's Day 'Buy Local' Guide
Saturday May 2nd, 2020, 11:00am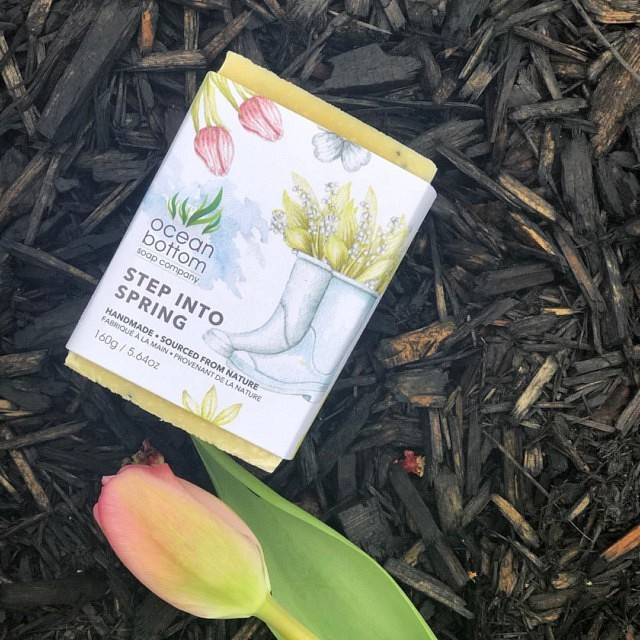 Sometimes the best gifts are the ones of gratitude.  What better way to say Thank You to the #1 lady in our lives than with something made by our local artisans and makers.  Moms are certainly One-of-A-Kind so give them a gift that is too!  Check out our list of unique W.E. Made It gifts  that can be ordered online for curbside pick up, contactless delivery or shipping.  We know you want to say "I Love You" in the safest way possible – let us help!
Give the Gift of (FUTURE) Time
Though you may not be able to celebrate together this year, treat mom to an experience that you can have together in future months – giving you both something to look forward to. What could be better than the gift of time! Send her a gift card for a future charcuterie board class at The Cheese Bar and top it off with a basket delivery of their delicious products that she can practice with and enjoy now!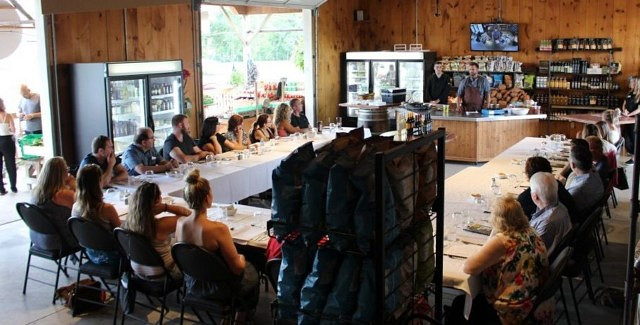 Gift certificates are available now for one of Lee & Maria's "Table at Farm" cooking classes later this summer or fall with Chef Benjamin LeBlanc-Beaudoin of Iron Kettle Bed & Breakfast.  Enjoy a tasting menu of four courses prepared in front of you by Chef Ben while learning tricks and tips so you can prepare the same meals in your own kitchen.
Baubles & Beads
Treat Mom to a little something sparkly that shows just how unique and beautiful she is!  Culture Shock Jewelry is an Indigenous owned company specializing in everyday jewelry using components like glass beads, shells, leather, feathers and semi precious stones.  There is sure to be something that Mom will love!  Looking for some sparkle like no other! Take a peek at Deevine Intentions– jewelry made with intention setting in mind.  From stunning hand-strung malas with 108 beads to stacks of bracelets, there are so many options to add a little love to Mom's special day. Jewelry is the perfect gift to match Mom's personality: confident, elegant and beautiful.
Unique Treats
While we are spending so much time inside our homes these days, let's make sure the walls are covered in pretty things to look at and enjoy.  Check out these great handmade macrame wall hangings, plant holders and more from local makers like Hanging Knots and Hammer & Heart Creations.  We know that you are grateful for her and all that she has done to care for you so give her this sweet journal by Pocket Squares to keep track of all the things that make her happiest too.
Pamper Mom
Wine & Chocolate? Just one of the many options at Ocean Bottom Soap Company that will soothe Mom's skin and make her day.  From handcrafted soaps to bath bombs and essential oil products you will have no problem finding the perfect gift.  Shop their online store or give them a call to arrange contactless delivery or shipping.  Treat her to handcrafted, all natural personal care products by Faerhaven Soaps, including 28 different soaps, deodorants, hand and body creams.  Their whipped body butter is perfect for constantly washed hands and dry skin.  Shop via the ShopEco website for delivery or parking lot pick up.
A Hug in a Mug
After those countless sleepless nights, we all know a mom who loves (read: lives off off) tea or coffee.  Treat Mom to the perfect pour in one of these lovely, handcrafted mugs by Four Eleven Pottery or The Pottery Cupboard. Unique in their shape and style, the warmth of her favourite brew is sure to be the perfect way to say Thank You for everything she continues to do. While you're at it, why not fill it with some of our delicious, locally roasted coffee like Chance Coffee Co., of our Coffee Culture program, who are delivering to homes right now and ensuring our community (and your mom) are well caffeinated.
So though Mother's Day may look a little different this year without a big family brunch or dinner on the town, there are still so many great and local ways to say I Love You to the number one lady in your life.   Check out our Take Out & Delivery Guide if you feel like ordering in from Mom's favourite restaurant or perhaps arrange for a porch delivery of her favourite EPIC Wine or local craft beer.  For even more YQG-made items, make sure you visit www.yqgmade.ca.
Originally published on Monday April 27th, 2020 by Tourism Windsor Essex.
To read more blogs from Tourism Windsor Essex click here.
Sponsored by Tourism Windsor Essex. For more details on Tourism Windsor Essex click their website, or visit them on Facebook, Twitter, or Instagram.
Content Continues Below Local Sponsor Message
Content Continues Below Local Sponsor Message
Content Continues Below Local Sponsor Message