10 Windsor Made Gifts To Give For Valentine's Day
Saturday February 8th, 2020
Posted at 11:00am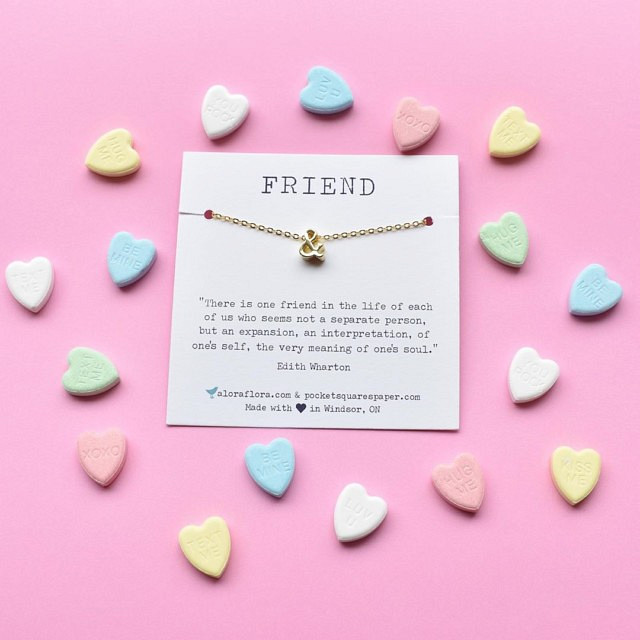 Did you know that over 36 million heart shaped boxes of chocolates will be sold across the country for Valentine's Day?  Why not deviate from the norm and get your special someone a unique, locally made gift this year.  Time to think outside the proverbial box (of chocolates).
With that in mind, we've put together ten great #YQG made gift ideas to give Friday February 14th that will be perfect for your significant other, galentine or anyone that you want to show a little extra love to!
SWEETNESS CHOCOLATES
Proof that delicious chocolate doesn't have to come in a box! One of these locally crafted cocoa combinations is surely the way to their heart.
ROBBIE'S GOURMET SAUSAGE
Whether it be a 4-pack of handcrafted, mouth-watering sausage or the gift of a sausage making class, treat the carnivore in your life to something special this Valentines Day!
SIMON STEEPS TEA
Give the gift of "cozy"! Nothing better on a cold February day to curl up with a mug of hot tea and a good book!
BEEKEEPER RESUABLE WRAPS
Not just for the environmentalist in your life and perfect for wrapping up all those left over sweet Valentine's treats!
https://www.instagram.com/p/B7eduOcHlN1/?utm_source=ig_embed
RIVER ROCK POTTERY
Because if you're giving flowers, you should probably give a beautiful handcrafted vase to put them in!
STRAY SHEEP CO.
Keep your little lovie warm and toasty this Valentine's with a fun new hat complete with not one, but TWO pompoms!
IAN COFFIN
Show them that your love is as solid as one of these beautiful soapstone hearts.
ALORAFLORA JEWELLERY
A little something special for your "Galentine" because Valentine's Day is about spreading the love all around!
FAERHAVEN
Did someone say chocolate soap? Yes please!!
SWEET REVENGE BAKERY
Sometimes you just have to spell it out for them … in tasty little macarons!
The above is just a small selection from all of the local partners featured in our W.E. Made It program. You can see a full list of our makers, retail store and foodie partners at yqgmade.ca.
If you're looking for more ways to celebrate Valentine's Day in Windsor Essex check out our Valentine's Day Event Guide, full of events, dinners & more.
Originally published by Tourism Windsor Essex on Wednesday February 5th, 2020
To read more blogs from Tourism Windsor Essex click here.
Sponsored by Tourism Windsor Essex. For more details on Tourism Windsor Essex click their website, or visit them on Facebook, Twitter, or Instagram.