PHOTOS: Santa Touches Down At Devonshire Mall In A Helicopter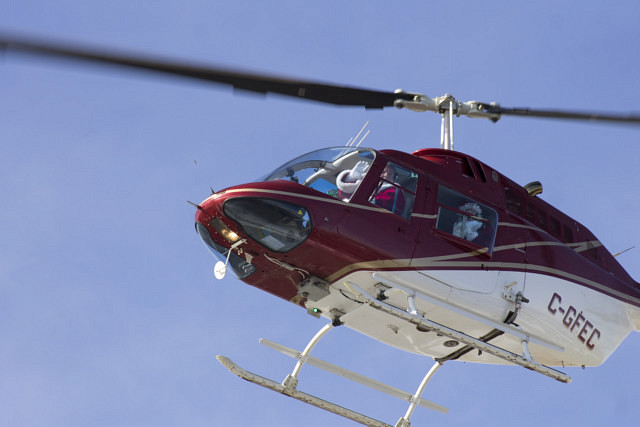 Santa made his annual helicopter arrival to Devonshire Mall, Sunday morning.
Crowds gathered to watch Santa land in the mall's parking lot. Once Santa touched down, he led the way with Mrs. Claus and some elves to sit at the castle inside the mall to take photos with his adoring fans.