Evil & Darkness Set To Overtake Local Haunted House
Thursday September 12th, 2019
Posted at 9:00am
Hello time traveller!!

This article is 1027 days old.

The information listed below is likely outdated and has been preserved for archival purposes.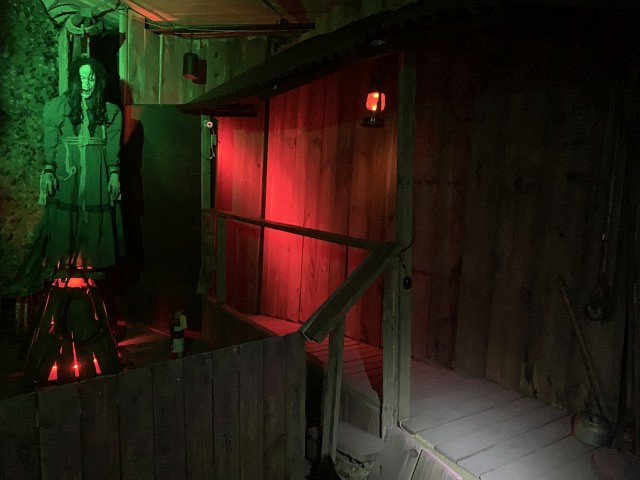 With Friday the 13th and Halloween approaching, a local haunt is throwing visitors into darkness.
Opening its doors on Friday, Scarehouse Windsor (located at 1441 Mcdougall Avenue) is set to scare patrons once again. In addition to their main Scared Evil Haunted House however, the facility will also be home to a new attraction.
Described as a throwback to haunted houses of the past, Haunted Darkness will open to the public on the second floor of the building.
"Haunted Darkness is an add-on we put to Scared Evil," said Scarehouse Windsor owner Shawn Lippert. "It's a totally different experience. It's not as visual but just as terrifying. We take out vision and play with shadows and enlighten the other senses. We wanted to give you the uneasiness of the unknown. Knowing that every step you take could bring something that will 'getcha.'"
To maintain a feeling of uneasiness, the walls are also full of textures. Having to feel your way around to make it through, fright-seekers will encounter things using different senses than sight to create a heightened level of anxiety.
It's something that played into nostalgia for Lippert as he took inspiration from his childhood.
"When I was a kid, we would go to Nightmares in Niagara Falls and I loved that Haunt," he said. "It would wreak havoc on my psyche. Not much to look at, but the scares were awesome — startle scares and being messed with in the dark. It was terrifying and I loved every minute of it."
Haunted Darkness was also created to add something different. Wanting Scarehouse Windsor to be known for its creativity, Lippert is determined to add something new every year, whether big or small.
This includes improving and expanding the haunt's main attraction as well.
"Scared Evil got a giant upgrade with 2 new areas that were expanded upon," said the owner. "Our Hillbilly House got a giant addition. Without giving away too much, we finished off the house and even added a giant back yard alley. The bedroom experience we call Abomination."
Beyond attraction improvements, the facility has been upgraded in other ways. Public washrooms are now available and Scarehouse Windsor has partnered with Cogeco for guest services. As a result, guests will be encouraged to sign on for free, letting them share their line experience with Facebook Live or Instagram.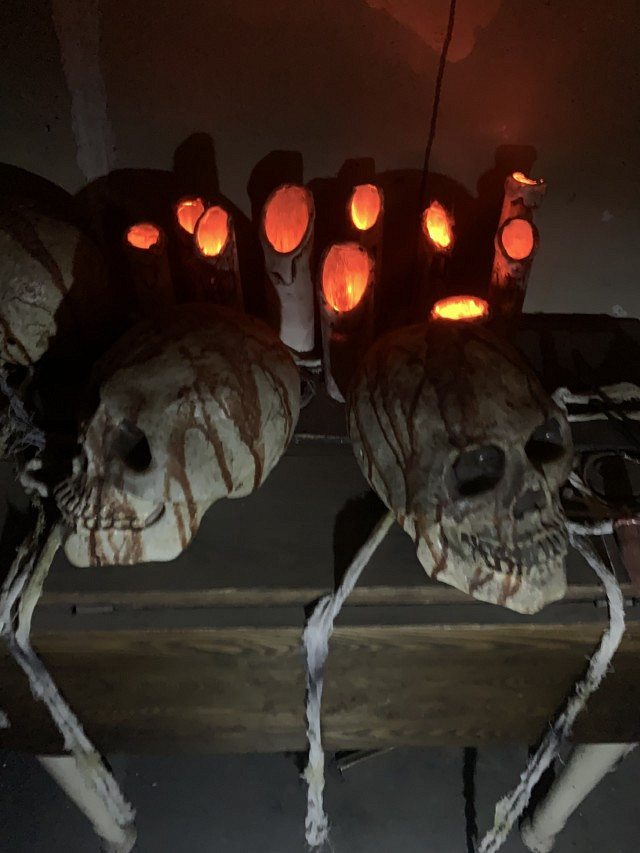 Although the facility is only open to the public for 18-20 days a year, work is always ongoing. Beginning with concepts and conceptual designs, the minds behind Scarehouse Windsor also attend several conferences and conventions in the "off-season." This includes a haunted attraction convention in St. Louis, which is massive in scope and the biggest Lippert and his team attends.
With a five-year plan, the owner knew he would add Haunted Darkness as far back as last year and will expand as demand grows. With more than 36,000 square feet of space, it's something that he plans to continue for years to come.
"We will keep growing," said Lippert. "We will never stop enhancing our main Haunt. Scared Evil will always be our base. Our long term plans include expansion and ancillary growth. We have space for a theater and events. We will have food and beverage. We want the experience to be more interactive as technology gets better. Scarehouse Windsor will never stop evolving — it's in our blood."
Tickets for Scared Evil and Haunted Darkness can both be purchased at Scarehouse Windsor's website. The former costs $18 and uses a reservation ticketing system while the new attraction is 7$ with an open entrance: This means people can go in without lining up.
Despite this, there are also options for those looking to enter Scared Evil a bit faster.
"With our reservation system, you could buy a ticket for 8pm and show up at 8pm," said Lippert. "It doesn't mean you will get in at 8 p.m. but you would get in before the person who bought a 9 p.m. ticket. — it eliminates the REALLY long waits. If waiting in line isn't your thing, we suggest just buying a FAST PASS, which gets you in a shorter line. Even better, purchase the IMMEDIATE ACCESS pass and you get in immediately. Those are in limited tickets."
As for which attraction the owner thinks people should try?
"Oh you will have to do both," he said. "…The two Haunts go together like dinner and dessert, you always have to save room for dessert."