Last Call Brings Local Director Home For Filming
Saturday July 28th, 2018
Posted at 11:00am
Hello time traveller!!

This article is 675 days old.

The information listed below is likely outdated and has been preserved for archival purposes.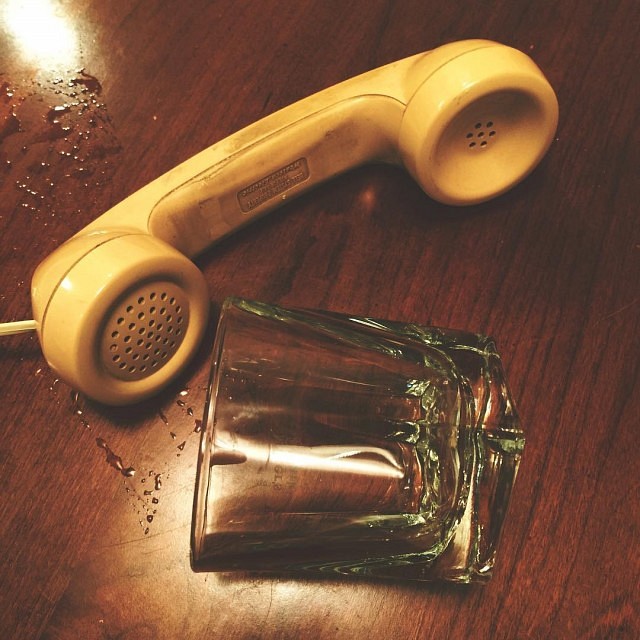 Finding success with his last film shot in Windsor, a local director is hoping for a repeat.
Working on many projects over the past few years, Gavin Michael Booth is now preparing a new feature film: Coming back to Windsor in August, the Amherstburg native will direct his first movie since helming The Scarehouse in 2014.
Focusing on an unlikely woman trying to prevent a suicide over the phone, Last Call stars Sarah Booth and Daved Wilkins. To accentuate its raw content, the movie will be shot in a single 90 minute take. This means that two separate crews will film the actors in different locations simultaneously, the final product being shown via split-screen.
Those only familiar with The Scarehouse may be surprised at Gavin's decision to step away from horror. Tackling several genres is something the director enjoys however.
"I love horror movies, I will make more horror movies if the Gods of Funding are ever-so kind to me in the future," he said. "I've never wanted to only make horror films though. My little seen indie film attempts prior to The Scarehouse were much more dramatic in nature, one of them even dealing with suicide. I would say that I am generally drawn to darker subject matter, even if that is in finding the beauty in emotional darkness. The themes of loss and pain are often seen in my music videos and projects."
Known for producing/starring in his winning Dorito's Superbowl commercial entry, Wilkins met Gavin in Los Angeles through a mutual friend. Sharing their views on the industry, the two hit it off immediately and Gavin was invited to Positivity & Coffee. A group made up of creative people, those involved regularly share ideas and positive experiences in the business.
From there, the director worked with Wilkins more frequently until the path led them to this project.
"I cast [Wilkins] in two music videos that I directed, one for Us the Duo where he was a surfing Santa and then in SYML's Body, playing an android lab technician," said Gavin. "[Wilkins[ and I would always toss ideas around, looking for something to collaborate on. At one Positivity & Coffee get together he casually mentioned an idea he had regarding a crisis prevention call that could be played out in real-time through split-screen. I was instantly fascinated and told him we have to make this movie.
Pretty soon the two began meeting more regularly for Plot discussions, also creating a road map to accomplish their goals. Co-writing the screenplay and producing with Gavin, Wilkins has made a name for himself by creating his own content and remained motivated for the film.
Looking to gain more exposure, the two have worked on Last Call for a year.
"[Wilkins] is incredibly motivated with content creation," said Gavin. "The idea of creating a film in where his acting would be front and center in a huge way was a wonderful idea. [Wilkins'] ideas also tend to be very human — the vulnerability in both our lead characters and the intimacy of the phone call that Last Call revolves around come straight from his original concept formation."
Having directed over half-a-dozen single shot music videos, two 20 minute short films in the same style and Blumhouse's live viral video 15, Gavin is familiar with the movie's concept. Although he's always been interested in the technical accomplishments of filming this way, the director also enjoys the options it presents for character development and storytelling. Seeing each moment as it plays out, Gavin compares it to a one act play.
While this may be the case, he also admits his film takes the challenge to a new level.
"The challenges are staggering and with us we've taken it a step further and doubled the challenge with split screen," said Gavin. "We have two camera and sound crews in two different locations in different parts of Windsor filming simultaneously for the duration of the film. Those crews have to flawlessly move the camera, keep the image in focus and record the actors dialogue without a hitch. Doing these things for even thirty seconds to a few minutes at a time is challenging on a more traditional film."
Other technical issues include keeping wireless microphones from shifting or rubbing against clothing, becoming visible, ensuring the camera team's reflection isn't seen in glass or shadows and the weight of camera rigs on their' shoulders.
On the performance side, actors also have no room for error. Both Sarah and Wilkins have to keep up the realistic tension and emotion for 90 minutes. One advantage however is that there's no time to over-think decisions: Once film, no additional editing is possible.
Another thing that helps is being familiar with the actors. Co-creating the movie and his character, , Wilkins is already in the mindset for the role and knows it inside out. Sarah's background in theatre and one act plays has also given her experience for the project. Their improv skills are an asset as well, allowing them to adapt to any changes during filming.
To fully succeed however, Gavin will need some help from his local friends too.
"If any of my cast or crew is reading this, please know you will never have to ask again if I trust you," he said. " I do — fully. During the production I cannot be in two places at once, so in some senses the resemblance to theatre exists again. The director is merely an audience member again, the directing all being done during rehearsals. I have my favourite regular collaborators with composer Adrian Ellis and sound designer George Flores. Many Windsor crew folks that have worked on previous films and music videos will also be involved."
Shooting in Windsor, the city will be featured prominently in the movie. Needing areas that are close together, the story mostly unfolds downtown. Gaining support from several local fixtures, those involved have had to map out the area for filming in real-time.
Still, coming home makes work easier for Gavin. Directing or producing over 70 music videos and five movies in the area, the director knows any production problem can be solved in a couple of phone calls. This history makes for a more relaxed shooting style than it would in other cities.
Putting the movie together with limited resources, getting that help is needed to see it through.
"I knew that Windsor would be ideal to find this support and I haven't been disappointed," said Gavin. "Windsor has always welcomed my projects with open arms and given that we are creating this film on a micro-budget, that generosity is one of the only reasons the film will be completed."
While shows like 13 Reasons Why put the spotlight on suicide, Gavin hopes to approach the issue from a different perspective. Feeling the show carries emotional weight, the film-maker believes it's well done and uses it instead to show that his aim is for something more raw.
"We are tackling the issue head on," he said. "There are no punches pulled in Last Call. With the film being shot in real-time (a single take for the duration of the entire movie), audiences will see the thought process and discussion with a man on the edge of taking his own life. I think that is unique in trying to really dig past the surface and see the mental and emotional pain a person can be in, find a resemblance in our own lives and experiences that makes it impossible to point at suicide and say 'oh that only could happen to other people' or 'oh, that is just a mental health problem.'"
Beyond this, Gavin is being acknowledged for his previous work. The film-maker has ben nominated for Director Of The Year by the Canadian Country Music Association for his videos with Tim Hicks, Scotty James, Hunter Brothers and River Town Saints — the latter being filmed in Windsor with a cast mostly from the area. He's also teased that Last Call won't be the only feature-film he'll be coming home to direct in 2018.
For more information on Gavin and his latest projects, those interested can visit his website.