Take A Look Inside Wizards Of Walkerville
Thursday November 9th, 2017
Posted at 12:00pm
Hello time traveller!!

This article is 1277 days old.

The information listed below is likely outdated and has been preserved for archival purposes.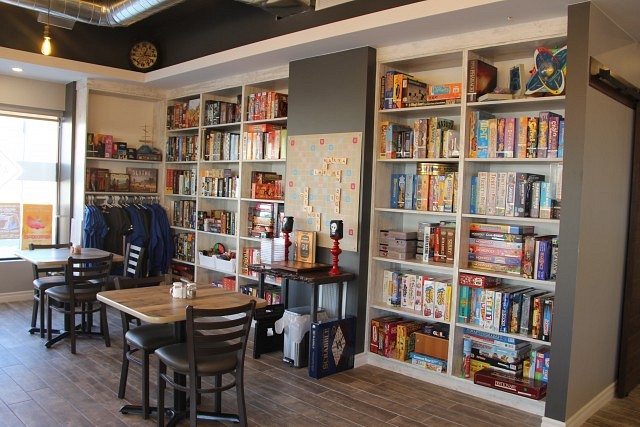 Wizards and great food and board games…oh my! Wizards of Walkerville is the a new, unique addition to Ottawa street that brings all of that and so much more to the area.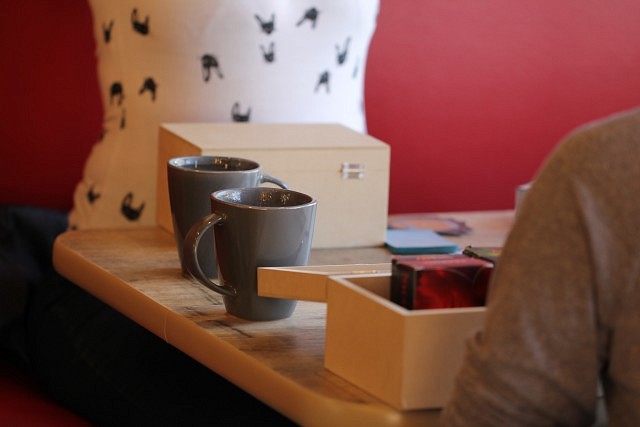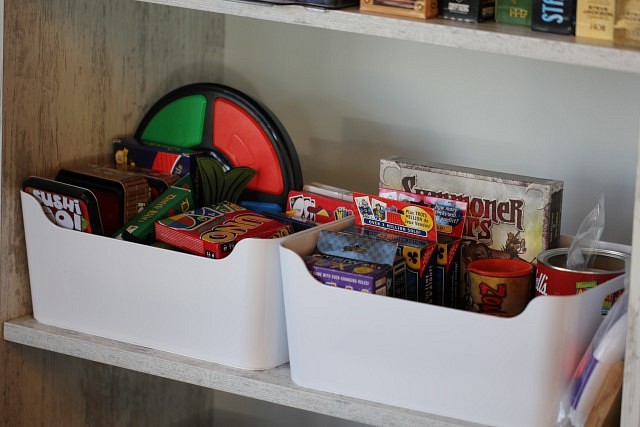 Wizards of Walkerville Bistro and Bar owner Gaby Bleyendaal, who was born and raised in Tecumseh, is excited to bring a new flavour to the area. The business, which officially opened in early October, brings food, drink, and endless choices of board games to patrons.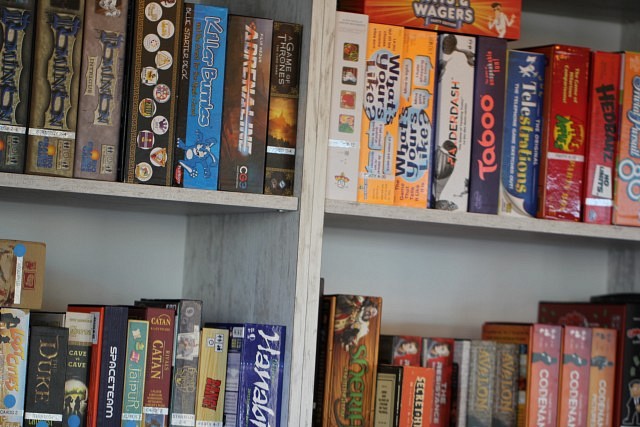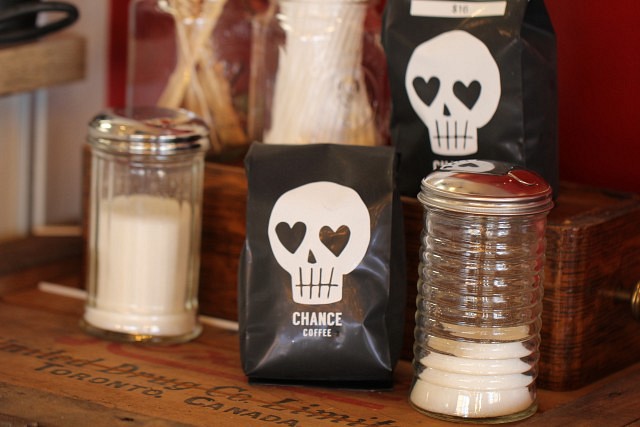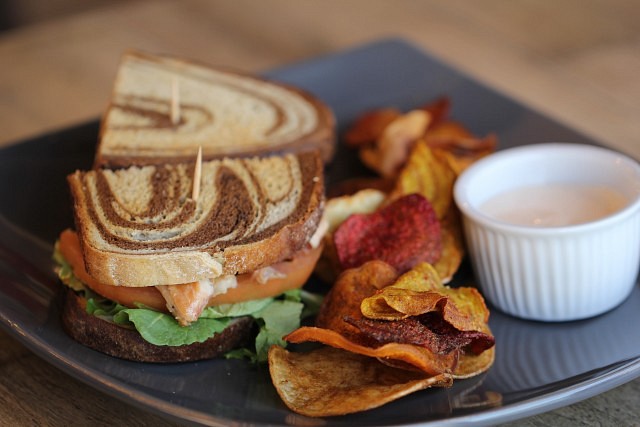 Gaby, who attended Walkerville Collegiate Institute for the arts program, designs much of what is around the shop from the windows to the menu itself.
"I went to York [in Toronto] for my BFA in Film Direction and Graphic Design. I was there for a little over a year, but realized how hard it was to struggle to make a living…especially when your bedroom is basically a closet," Gaby explains with a laugh. "I moved back home and I just fell back in love with my city. There was so many more businesses and a new gentrification taking over Windsor.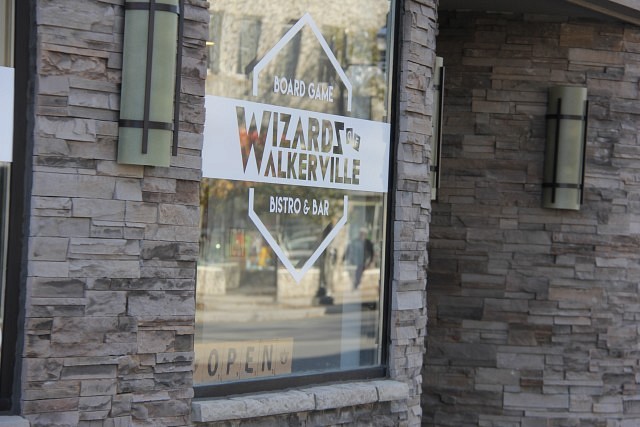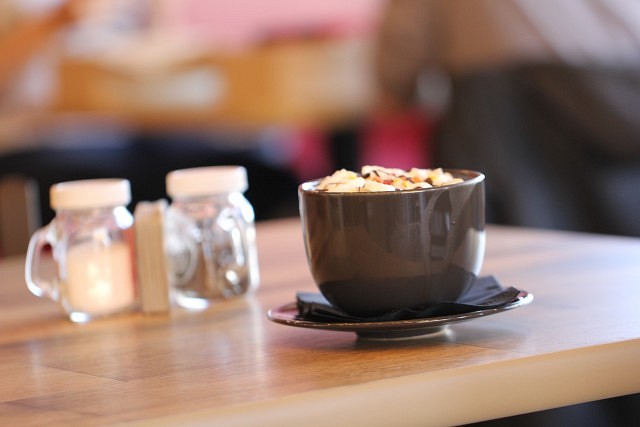 I was happy being here and decided not to move back to Toronto. I was walking down Wyandotte street last fall and saw an empty store front and I just decided I wanted to open a business!"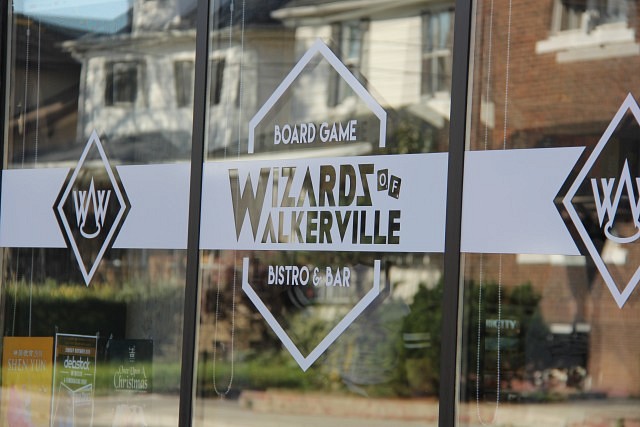 Gaby took her experience from living in Toronto, and wanted to bring a unique place to go for Windsorites. "I wanted to open a board game bistro bar…I found this location and the landlord was ready to start renovations with me," Gaby says as she explains how the idea of the business got rolling about a year ago.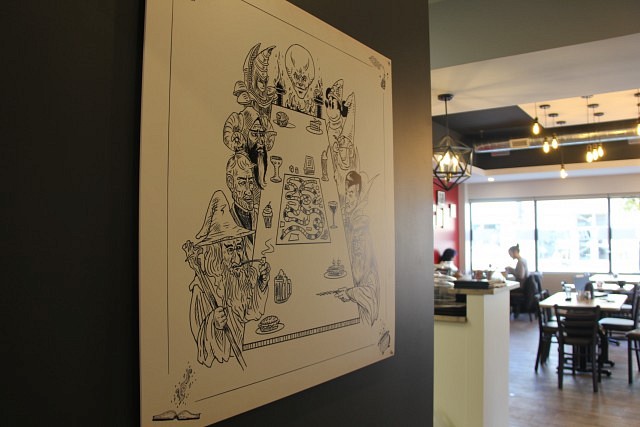 "I had no experience in the business aspect of it, more in Graphic Design and Film." Gaby took her experience, however, and put it in to making a cool place to be in Windsor. "I wanted to make a place where people can come out and get connected with each other, they don't have to be on their phones, play some games with old friends, even make new friends. People join tables together who have just met to make bigger games and that's incredible!"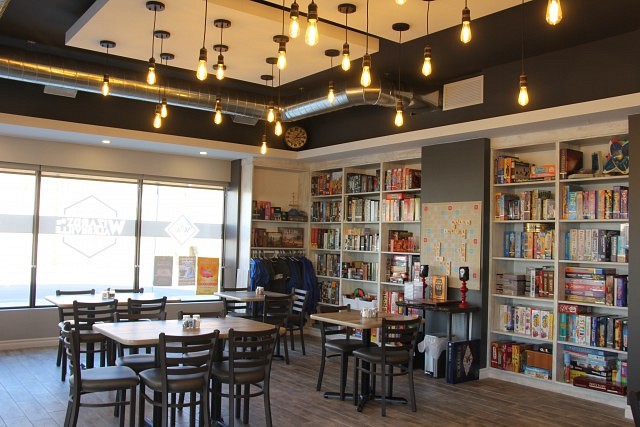 "I partnered with Brimstone to be the board game distributor. It took about a year to get the location ready, getting permits, renovating. We had delays along the road but it was expected," Gaby reminisces on the starting of her business.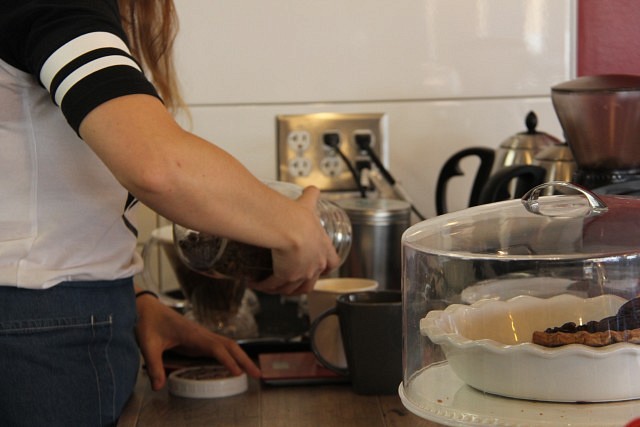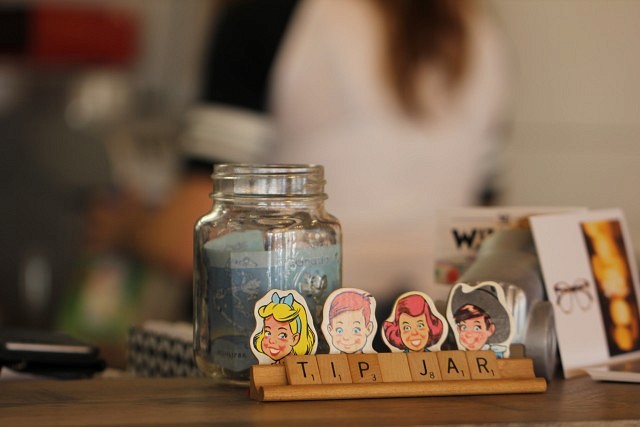 "There's so many obstacles, you wonder is this gonna be worth it? But even in these two weeks we've been open, it has been a resounding YES! It has been completely worth it!"
All walks of live have entered the bistro bar, from families, students, groups, and individuals. Whether it is to play board games or just enjoy the cozy atmosphere and some great food, patrons have been enjoying it all; people were waiting for something like this, Gaby explains further.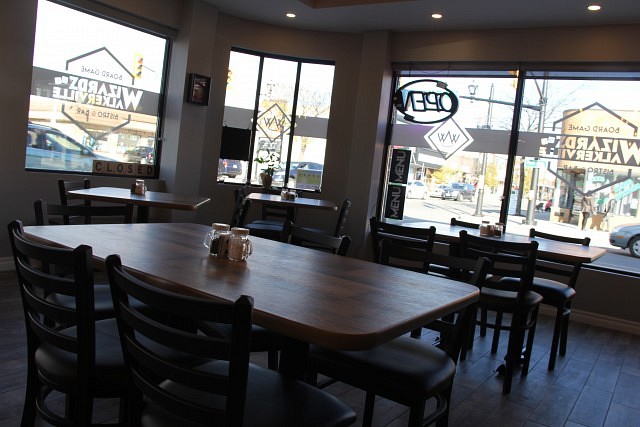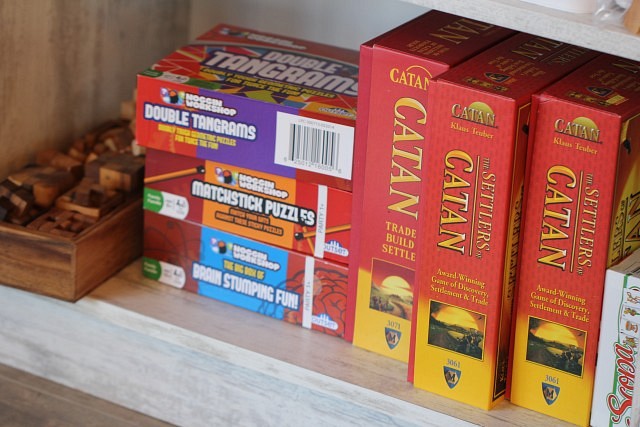 "I think it's something one-of-a-kind. I love when people walk in for the first time and they're like, wow! Because theres so many things to discover here. We have a really nice, fantastic menu. We have 3 girls in the kitchen who make 2 menus: one for brunch/lunch and one for dinner.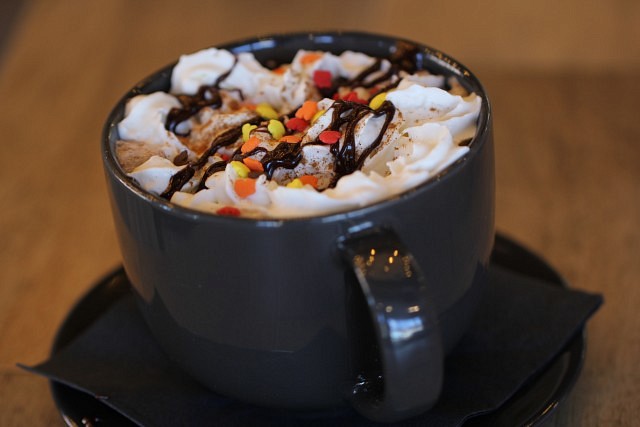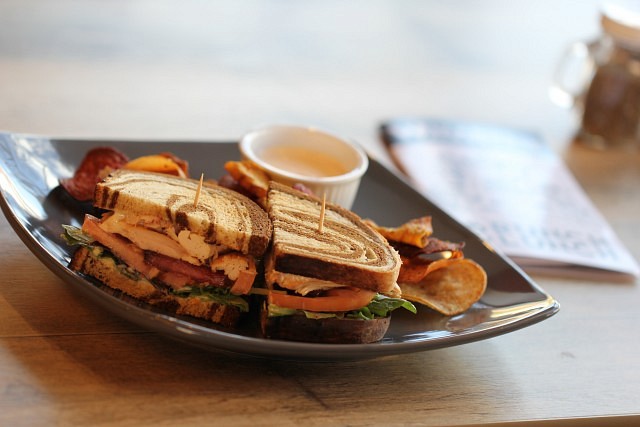 "People get surprised when they see we have a full menu, expecting just a cafe." Gaby goes further to explain how there are many things on the menu, including vegan, vegetarian, and gluten free options. Brunch and lunch are a lot of quick foods such as sandwiches, while dinner is done small plate style.
"We have really nice gourmet food that really showcases the Windsor area. We've partnered with Earnest Bagels, Chance Coffee, Little Foot Foods, and the Chop Shop in Kingsville. "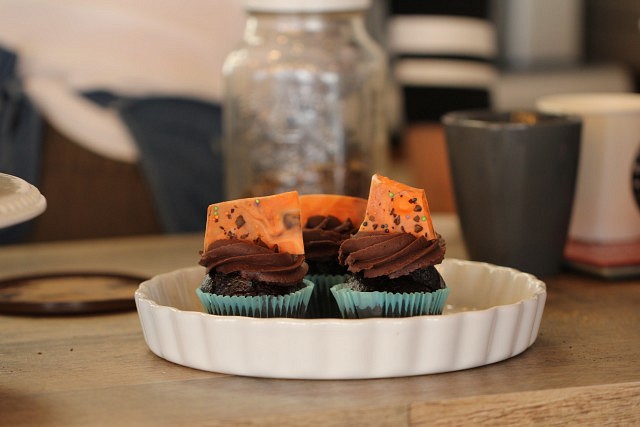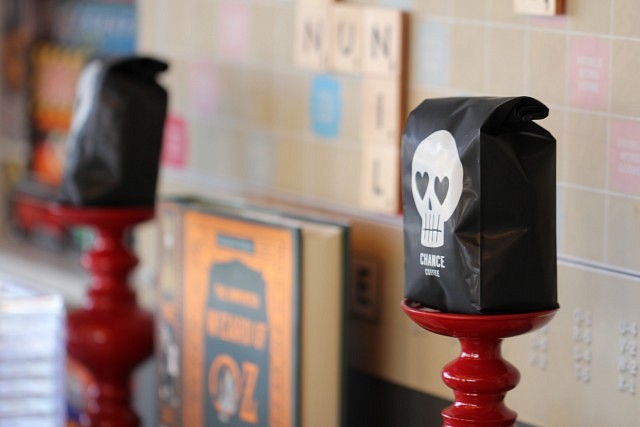 Gaby has put her own personal touch on everything in the store, with small unique details at every turn in the establishment from the washroom signs to up in the rafters.
The place is somewhere that Gaby would like to see the patrons make warm memories at and experience great food and good times. "Everyone here is passionate about what they do. Everyone here loves board games, the chefs love their menu.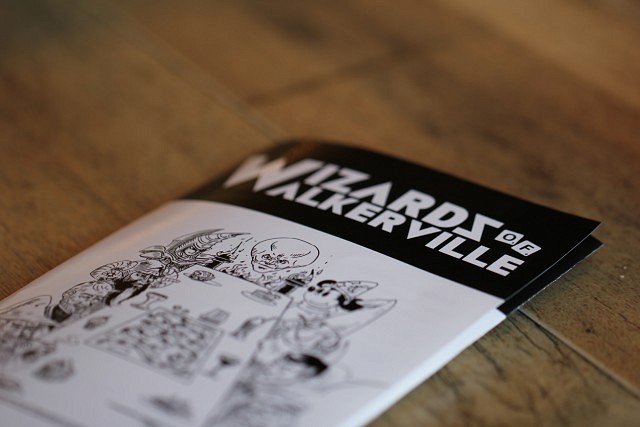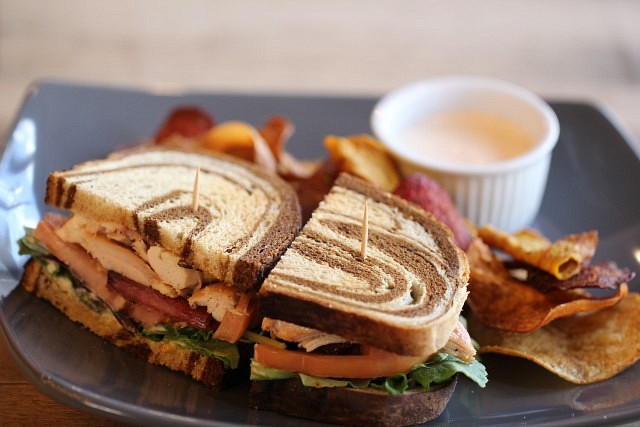 "People will come in hesitant to try a game, but once they start they're 2 hours in the game still going strong; I love seeing casual board gamers fall head-over-heels with some of our games."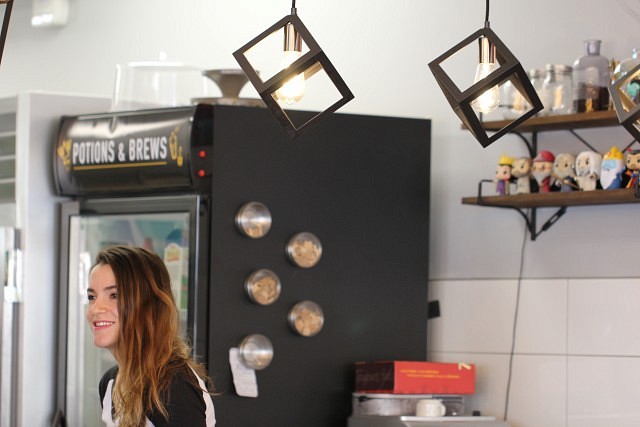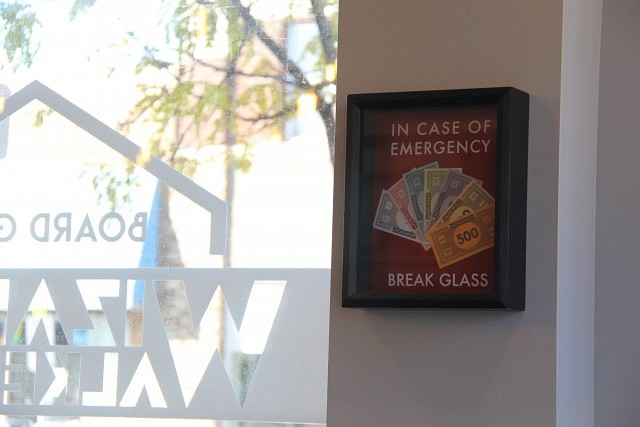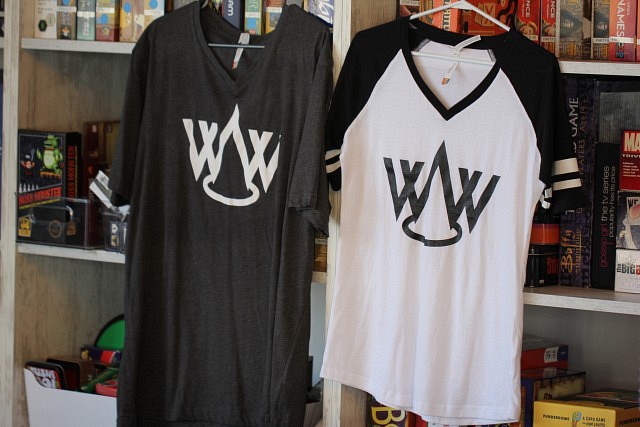 The Bistro Bar offers full menus that will change seasonally as well as daily fresh sweets, coffee, tea, hot chocolate, Black River Juice, Booch drinks, Pop and Press, a wide variety of board games and WiFi. They will soon be getting their liquor license as well.
Visit Wizards of Walkerville at 1295 Ottawa Street, at the corner of Ottawa & Hall. Also check out their Facebook page here to keep updated with what's new.