The Scarehouse Goes Blu Before Halloween
Friday September 8th, 2017
Posted at 9:00am
Hello time traveller!!

This article is 1599 days old.

The information listed below is likely outdated and has been preserved for archival purposes.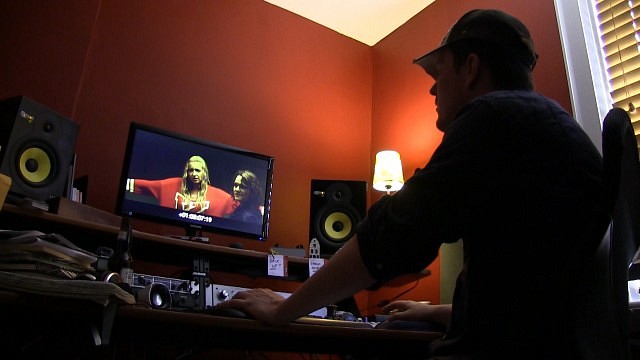 What's scarier than a locally-filmed horror movie on Halloween? Watching it in high-definition.
Shot entirely in Windsor, The Scarehouse has finally been released on Blu Ray. After making its way through theatres, video on demand and markets around the world such as the U.S.A., UK, Germany, Philippines and Japan, it's another milestone for the movie.
To celebrate, a special feature was made public with the release: The clip documents composer Adrian Ellis' creation of the score and holds historic value for the area.
"It is historically significant because The Scarehouse was the first movie made inside the building which now houses the Windsor Centre for Film, Digital Media & the Creative Arts," said director, Gavin Michael Booth. "It is a photographic journey to how the building used to look before renovations began. Whatever comes for the future of the centre and the projects created there, The Scarehouse will always mark a turning point in the building's history. It's also the first Windsor made movie to receive worldwide distribution from a major distribution company. Seeing the making of the film, Windsor in a positive light, the city itself and people from there being creative is a nice little time-capsule."
Crafting a soundscape not unlike musical group Stomp, Ellis recorded organic sounds on location during filming. Using everything from the sounds of an old office building mailbox to lead actors humming in an old swimming pool room, the composer then mixed them into the film's music.
It's something Booth didn't get to truly appreciate until much later however. Although the movie was screened at several festivals and won Best Feature at New York City Film Fest, he didn't get the chance to see it in theatres. The director actually didn't witness his own film with fresh eyes until recording another special feature for Blu Ray.
"It just never worked out between my nerves and the fact the movie was too new for me to watch or take a step back from," he said. "Recording the commentary was part cathartic and partly my first time watching the film with fresh eyes and ears. My commentary approach was to be honest, without being brutal, regarding all of the production problems the film had while at the same time discussing in detail my love and appreciation for various cast and crew members efforts."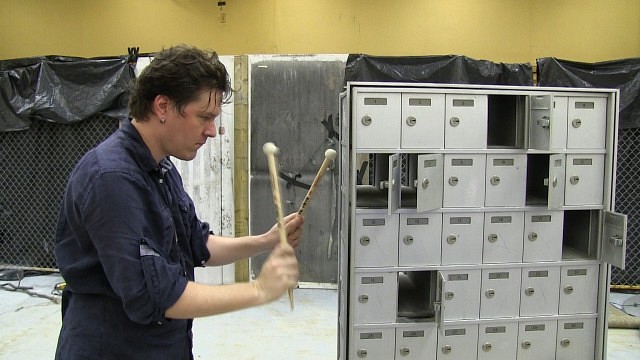 While some directors dislike watching their own work, Booth enjoyed the experience, Wishing his movie was nine hours long, he kept remembering more stories he didn't have enough time to tell.
Beyond The blue ray release, Booth has stayed busy. Straying a bit from his usual tone, he directed a music video starring Windsor's Shaun Mazzoca for Tim Hicks in March. The clip for Slide Over became the country's number one video on Country Music Television (CMT.).
Shot in Waterloo, its story presented a unique requirement.
"We needed a turn of the century steam locomotive to tell the tale of a 40's era soldier being shipped off to war," said Booth. "It is sweet and romantic and tugs at your heart strings – the opposite of most of what I've been creating the past few years."
The director recently finished another country music video in the Saskatchewan farm lands for the Hunter Brothers. Diversifying his portfolio, he also directed a two-part commercial project for Royal Bank of Canada in Toronto. Finally, he came home to help the creation and promotion of Shawn Lippert's permanent Scarehouse Windsor location.
As far as productions being filmed locally, Booth has some music videos coming up and says he'll be back soon. The man behind The Scarehouse also has plans cooking for bigger projects as well.
"I can't say what the project is by name but I can tell you it is a small cast, a very contained concept and it will be one hundred percent filmed and produced in Windsor," he said. "There's also talk of a short film I'm directing that will shoot in Windsor this Winter."
The Scarehouse is about six women invited to a fun house two years after a tragic accident. As things unravel on Halloween night, they soon realize their mysterious hosts' true intentions. It stars an Canadian cast including Sarah Booth (American Horror Story, Law & Order SVU,) Katherine Barrell (Wynonna Earp, CBC's Working Moms) and Kimberly-Sue Murray (Crimson Peak.)
The film can be purchased at Amazon.