Workforce WindsorEssex Releases List Of Top 75 In-Demand Jobs
Monday July 31st, 2017
Posted at 8:41pm
Hello time traveller!!

This article is 1306 days old.

The information listed below is likely outdated and has been preserved for archival purposes.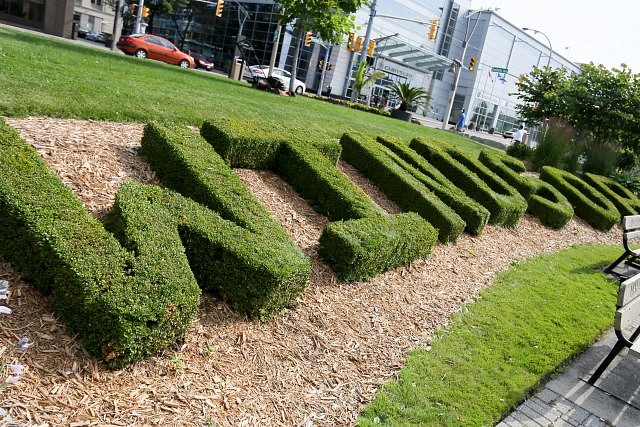 Workforce WindsorEssex has released a list of the region's top 75 in-demand jobs.
The list was developed using a variety of research methods including online job postings, employer surveys and consultations, news stories and stakeholder feedback from the Workforce Summit event in May.
"After extensive consultation and research, Workforce WindsorEssex is excited to release the list of top 70 in-demand jobs to our community. Although not all jobs on the list are hard to fill, they are in-demand, which means people wanting to work in these jobs have very good employment prospects. As well, this information should be helpful to training and educational institutions who are training our future workforce," said Doug Sartori, President of the Board, Workforce WindsorEssex.
Top 75 In-Demand Jobs:
Management Occupations:
Senior Managers – Trade, Broadcasting, and Other Services (Retail)
Corporate Sales Managers
Retail and Wholesale Trade Managers
Construction Managers
Managers in horticulture (Growers)
Business, Finance and Administrative Occupations:
Financial and Investment Analysis
Human Resources Professionals
Professional Occupations in Advertising, Marketing, and Public Relations
Supervisors, Supply Chain, Tracking and Scheduling Co-ordination Occupations
Administrative Officers
Employment Insurance, Immigration, Border Services and Revenue Officers (Border Service Officers, Custom Officers)
Administrative Assistants
Receptionists
Shippers and Receivers
Dispatchers
Natural and Applied Sciences and Related Occupations:
Biologists and Related Scientists
Information systems analysts and consultants
Computer Programmers and Interactive Media Developers
Web designers and developers
Mechanical Engineering Technologists and Technicians
Mechanical Engineering Technologists and Technicians
Construction Estimators
Drafting Technologists and Technicians
Air Pilots, Flight Engineers, and Flying Instructors
User Support Technicians
Health Occupations:
Pharmacists
Licensed Practical Nurses
Other Assisting Occupations in Support of Health Services
Occupations in Social Science, Education, Government Service and Religion:
Home Support Workers, Housekeepers, and Related Occupations
Occupations in Art, Culture, Recreation and Sport:
Program Leaders and Instructors in Recreation, Sport, and Fitness
Sales and Service Occupations:
Retail and Wholesale Buyers
Insurance Agents and Brokers
Financial Sales Representatives
Food Service Supervisors
Chefs
Cooks
Upholsterers
Sales and Account Representatives – Wholesale Trade (Non-Technical)
Retail Salespersons
Food and Beverage Servers
Security Guards and Related Security Service Occupations
Other Customer and Information Services Representatives
Estheticians, Electrologists, and Related Occupations
Cashiers
Store Shelf Stockers, Clerks, and Order Fillers
Other Sales Related Occupations
Food Counter Attendants and Kitchen Helpers
Light Duty Cleaners
Janitors, Caretakers, and Building Superintendents
Trades, Transport and Equipment Operators and Related Occupations:
Machinists and Machining and Tooling Inspectors
Tool and Die Makers
Welders and Related Machine Operators
Plumbers
Carpenters
Bricklayers
Plasterers, drywall installers and finishers, and lathers
Roofers and Shinglers
Floor Covering Installers
Construction Millwrights and Industrial Mechanics
Aircraft Mechanics and Aircraft Inspectors
Automotive Service Technicians, Truck and Bus Mechanics, and Mechanical Repairers
Appliance Servicers and Repairers
Material Handlers
Transport Truck Drivers
Bus Drivers, Subway Operators, and Other Transit Operators
Heavy equipment operators
Construction Trades Helpers and Labourers
Occupations Unique to Primary Industry:
Agricultural service contractors, farm supervisors, and specialized livestock workers (Quality control, Herdsman)
General Farm Workers
Nursery and Greenhouse Workers
Landscaping and Grounds Maintenance Labourers
Occupations Unique to Processing, Manufacturing and Utilities:
Machining Tool Operators
Plastics Processing Machine Operators
Other Labourers in Processing, Manufacturing, and Utilities