Local Expert Blog: Plan The Wedding Of Your Dreams
Saturday June 10th, 2017
Posted at 11:00am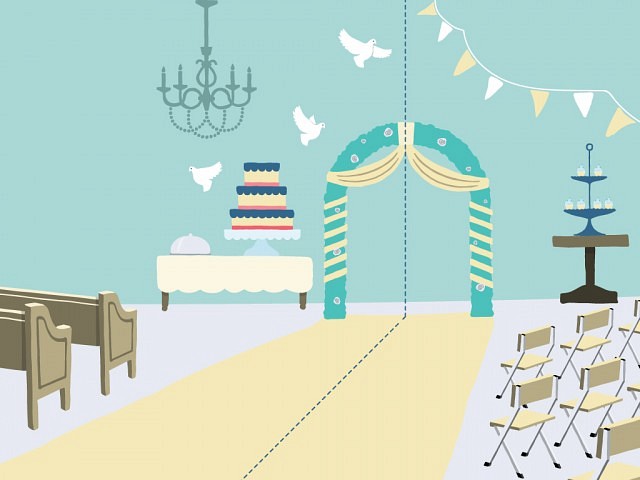 Marriage rates may be declining, but a quick glance at the TV listings leaves little doubt that weddings are trendier than ever, with the popularity of nuptial themed reality shows like Say Yes to the Dress and offshoots on the rise. It's no wonder that, quickly after the proposal (and often before), couples start envisioning how their wedding will unfold.
Destination weddings are popular, along with themed weddings that reflect the couple's interests or creativity. With pressure to put on the perfect celebration, it's easy to get knee-deep in wedding plans before setting a budget. But this is an important first step given an average Canadian wedding can cost north of $30,000, according to a Weddingbells.com survey.
It's Time For 'The Talk.'
Financing a large wedding – for yourself or your child – can be daunting. Traditionally, the bride's parents covered most of the costs but that's changed. It's important to have a conversation about how the wedding will be financed, along with the engagement, rehearsal and after-parties, before getting too far along in planning. If there's a honeymoon, that should also be included in the tally.
Getting together on the fiscal facts is good for a relationship, and it helps you make important wedding decisions.
Getting together on the fiscal facts is good for a relationship, and it helps you make important wedding decisions. Should you give yourselves more time to save for a bigger-budget dream wedding? Or perhaps go away for a first-anniversary celebration, rather than a honeymoon? Exploring various options can help you host the wedding of your dreams, without bringing huge debt into the marriage.
For Richer or Poorer
Items included in your wedding budget are as endless as your imagination. As a start, here's a list of common costs you may need to cover:
• Food and beverage – meal, late lunch, dessert bar, wedding cake, refreshments
• Stationery and postage – invitations/envelopes/reply cards, programs, table cards, thank-you cards
• Fees – venue/dance floor/table/chair/linen rentals, officiant fee, liquor licence, marriage licence
• Gifts – guests, wedding party, bride and groom
• Flowers – bouquets, corsages, decorations
• Decorations – centrepieces, signage, party favours
• Music/entertainment – ceremony, reception, after-party
• Attire – gown/headpiece, tuxedo, shoes
• Jewelry – wedding rings, gown/tuxedo accessories
• Transportation – limo/carriage, flights, wedding party car
• Audio-visual – photo/video capture, production
Presented by Ryan A. Ross – consultant with Investors Group Financial Services Inc. in Windsor, Ontario. Find Ryan on Facebook here or reach him by phone at (519) 253-3553 Ext 201 for all of your investment needs.