Local Charities Get Fundraising Boost From New Company
Wednesday January 25th, 2017
Posted at 6:54pm

Hello time traveller!!

This article is 538 days old.

The information listed below is likely outdated and has been preserved for archival purposes.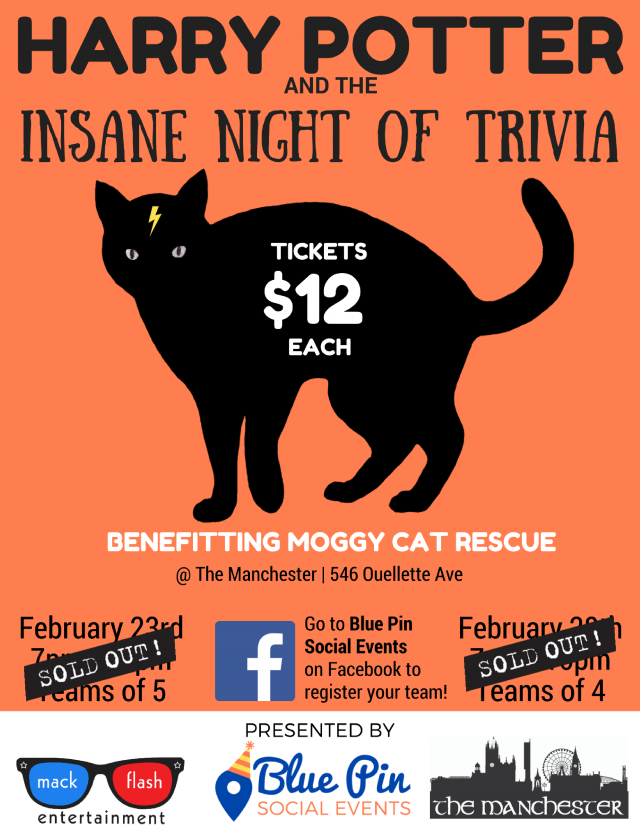 With many non-profit organizations looking for attention, one company is making it a bit easier.
Taking the work out of fundraiser planning, Blue Pin Social Events is stepping up to help local charities. Focusing on groups in Windsor-Essex County, the company provides social media marketing, graphic design in addition to event ideas and networking coordination.
It's something that took off quickly for partners Cyrena Parrouty and Toni Bruner.
"This idea developed over a girls lunch," said Parrouty. "Toni had the initial idea and the more we talked about it the more excited we got. We just started planning out the first few events, making lists of businesses and non-profits to contact and it took off from there. We had our first event on the books in about a week."
Blue Pin's already busy schedule begins tomorrow night. Taking place at The Manchester Pub (546 Ouelette Avenue,) all proceeds from Martinis & Manicures will benefit the Hiatus House of Windsor. With a title that's self-explanatory, tickets sold out quick.
Those looking for another night out will have to wait a bit longer as well. Riding their wave of success, Blue Pin got Mak Flash Entertainment to host Harry Potter and the Insane Night of Trivia at The Manchester in February. This event is set to benefit Moggy Cat Rescue but sold out twice: After the original event filled-up in less than 24 hours, Blue Pin added a second night. Within hours of putting those tickets on sale however, they went even faster.
Beyond that, something is planned for every month until the summer. While Blue Pin works out the details, each fundraiser can be approached differently as well.
"The inspiration for Martinis & Manicures came from a viral video we saw on Facebook," recounted Parrouty and Bruner. "It featured a nail salon in New York city that serves martinis while you get a manicure. It looks so fun so we thought why not try that out here? Some non-profits have their own ideas of what they would like to do. For example, Moggy Cat Rescue specifically asked for the Harry Potter trivia night as they are very popular in Windsor and the people there are huge Harry Potter fans."
Recognizing how important it is to cut through the noise, Blue Pin puts an emphasis on social media. Using community calendars and plain old word of mouth has contributed to the success they've had so far. Ensuring they can strongly market events that are fun and accessible to everyone has also allowed them to thrive.
Bringing different experiences to the table helps as well, acknowledges Parrouty.
"We each have a unique set of skills and combined, we make a great team," she said. "Toni is our networking gal. With her background in radio and her work as an insurance broker she knows practically everyone in Windsor! She is really good at reaching out to her contacts and coordinating volunteers and donors. I have a background in Administration and Social Media so my strengths are in keeping us and the events organized and promoting them. We both know what we're good at and work really well together."
Also wanting to help non-profits, Manchester-owner Tom Sotiriadis has offered his space to ensure everything goes off without a hitch. Sharing his ideas, the partnership has been beneficial for everyone involved.
This is also what fuels Blue Pin's work.
"We are passionate about giving back to Windsor," said Parrouty. "The hardworking people at non-profits & charities do amazing work and help so many people in our community and we want to give them a hand! They are very busy and sometimes don't have the time or resources to coordinate a fundraising event. We help them by taking all the planning off their plate and literally just hand them a cheque after the event is done."
Bruner agrees.
"I think it's nice to give non-profits in Windsor some fun events," she said. "Not only to get people out, but to help get the word out."
People wanting to keep track of Blue Pin's upcoming events before they sell out can follow their facebook page. Any non-profits or charities looking to work together can also contact them there or via e-mail at [email protected].