Think Outside The Box And Try Windsor's First Escape Room
Saturday August 15th, 2015, 10:00am
Hello time traveller!!
This article is 2785 days old.
The information listed below is likely outdated and has been preserved for archival purposes.
While it may look like a regular room, much like any other room, a series of hidden puzzles, codes, keys and locks await teams eager to conquer – did we mention you're locked in this room, trying to escape?
For Big Bang Theory enthusiasts, this concept may seem very familiar. The eighth season of the show features an episode where the gang is faced with a series of tasks to escape a room with a zombie. While there is nothing scary or intimidating about this particular room, upon closer investigation participants can begin to see weird locks scattered everywhere, odd posters and maps – everything has a purpose.
"It's very similar [to the episode of Big Bang Theory], although we hope not to be solved in six or seven minutes," said Alexander Miller, president of Enigma Escape Room Ldt. "You are brought in, the door shuts behind you with a numeric padlock. The number is somewhere in the room at the end of the mixture of a treasure hunt with puzzles and riddles. You look around and see what you can find in hopes that within the hour you can figure out the combination."
Groups can pay $25 per person to enter the room in hopes to solve the series of puzzles within the allotted hour. Having had a number of teams test run the room, Miller said only the best teams have even come just close to figuring it out. However, he stresses it's not necessarily sheer intelligence granting people the answers.
"It takes an average mindset," said Miller. "I wouldn't say it's directly intelligence, in fact I've had some very intelligent people get frustrated because they're not really willing to think outside the box or what relates to what. It's about the group dynamic mostly. Being good communicators. I've had groups of friends where someone finds a key and doesn't tell the group they found a key and doesn't use the key so they end up spending 15 or 20 minutes saying what do we do next, and they've had the answer in somebody's hand the whole time."
You could say "it's elementary," as Miller said he cut out anything requiring knowledge further than the seventh grade. He also made sure no outside knowledge would be needed, as participants are asked to leave purses, bags and cell phones at the front desk. Originally Miller said he let people bring their purses and bags into the room, but it took away from the experience when he had to buzz in saying the participant's personal belongings were on top of something important.
Miller, a 25-year-old professor at Western University with a masters degree in Business, is just getting started in his life and figured 25 would be the time to take risks. He has participated in other Escape Rooms in Toronto and London, all with different themes and puzzles. There was one, he said, that took the concept very seriously, blindfolding him and his friends to take them into the room.
Having grown up in Windsor, he is no stranger to the mindset "there's nothing to do in this city."
Enigma, Miller's unique company with it's own story, will be offer three versions of the escape room geared towards three different age and education levels.
"The easy is very easy, it's geared towards bringing out youth," said Miller. "There's bolded words in a diary that helps you tell what goes with what, it makes the room a lot simpler. For our average 20-something-year-old group, the normal experience is right up their alley. You're left in the room, you have a walkie-talkie to talk with me and I can see you the whole time so I can provide help there. The extreme – when I designed the room originally the room was too difficult. It was taking groups about two hours to finish so a lot of puzzles got cut out of the room. We're going to put a few of them back in, some that I personally really liked but just took too much time to solve. People who really want a challenge, who are very familiar with escape rooms can get a little extreme if they'd like."
Miller said it's hard to explain to people exactly what they can expect without giving away too much of the room, however he said the concept should attract anyone looking for a social activity. While there are a number of activities, such as going out for dinner, a movie or a show, that require participants to just sit and stare, the Escape Room engages groups of people socially.
"This is you in your own adventure," said Miller. "If you were ever a fan of the Goonies, this is your best chance to get to play that out. The movie always promises that kind of experience, where at some point in your life you'll get to really solve something. This is it -this is your chance to play."
Now for those who may be experiencing some claustrophobia at the thought of being locked in a room, don't fear. Keys to the door are left within the room and there is a simple code Miller will give that allows them to unlock the door easily to get out. There is no real element of being trapped in the room except for the participants' willingness to imagine that. Of course, that doesn't mean participants should cheat to get through the room faster.
"It's funny, the number people who early on are the person nodding saying 'yea if I cheated it would ruin the experience,' who then try some weird roundabout way of doing it," said Miller. "A lot of people will look at the brand of the lock and try to find the right key. A lot of them assume they can guess this when they get three quarters of the way there. And they'll sit and guess endlessly instead of looking for another item."
It's only taken Miller since May to get this room up and going, and after some trial and error he's ready to have participants try their luck. Find out more by visiting his website, enigmawindsor.com.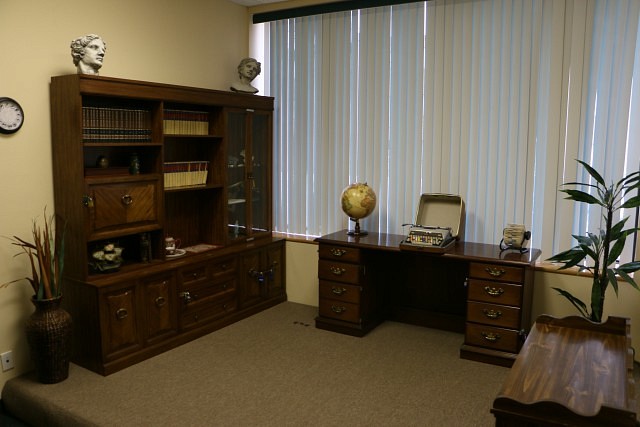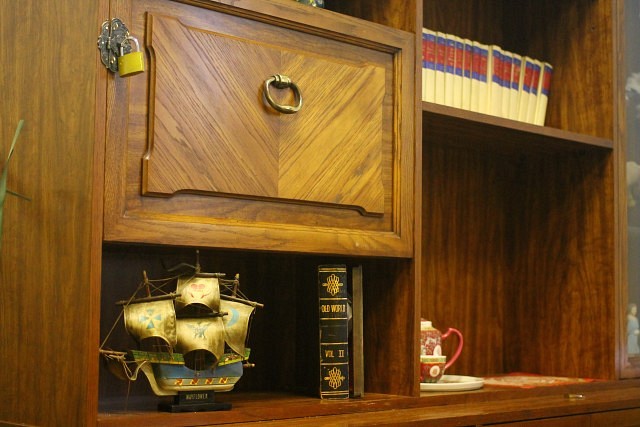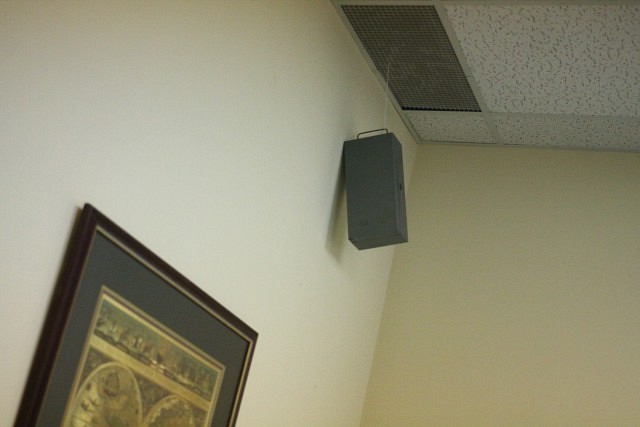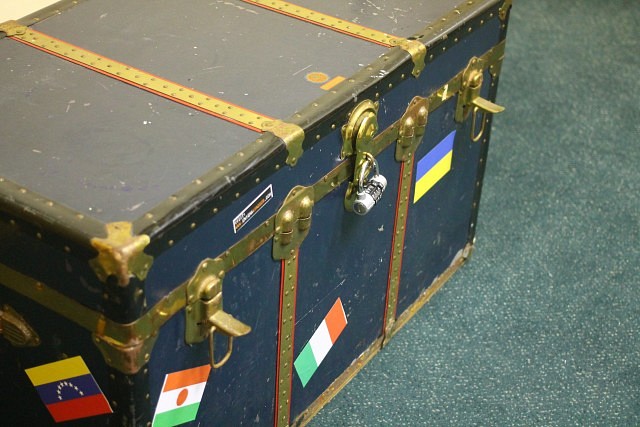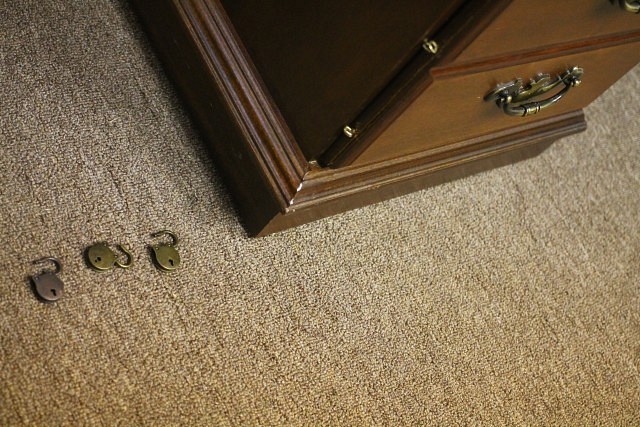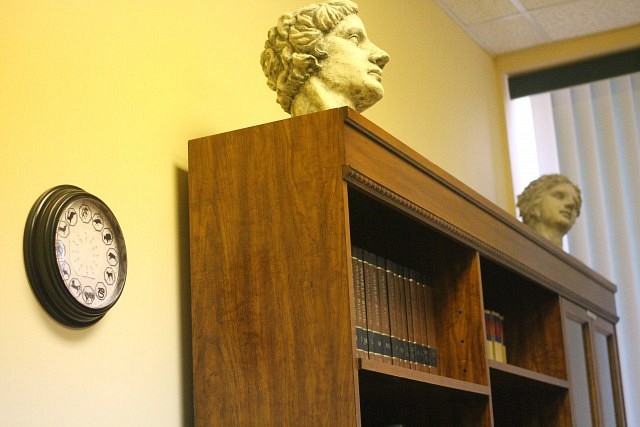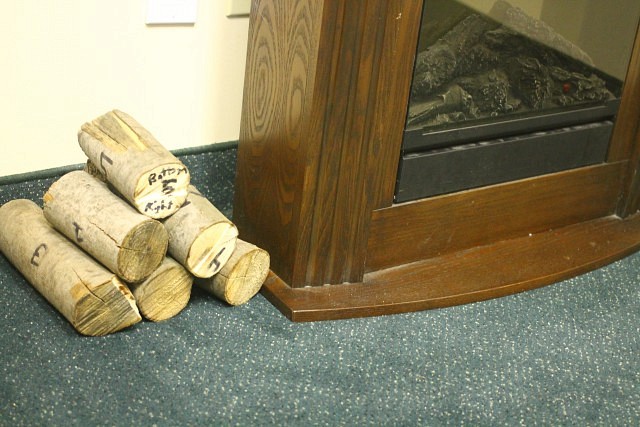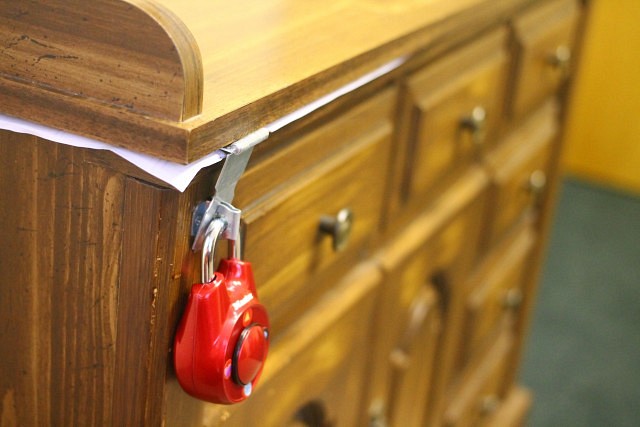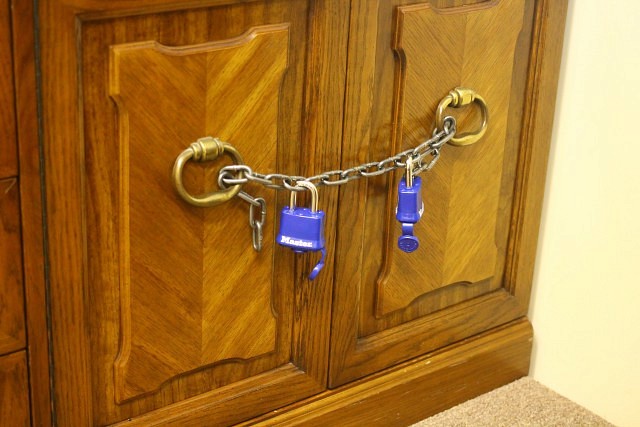 Content Continues Below Local Sponsor Message
Content Continues Below Local Sponsor Message
Content Continues Below Local Sponsor Message