Pop-Culture Expo Comes To Chatham Kent
Monday May 4th, 2015, 2:00pm
Hello time traveller!!
This article is 2777 days old.
The information listed below is likely outdated and has been preserved for archival purposes.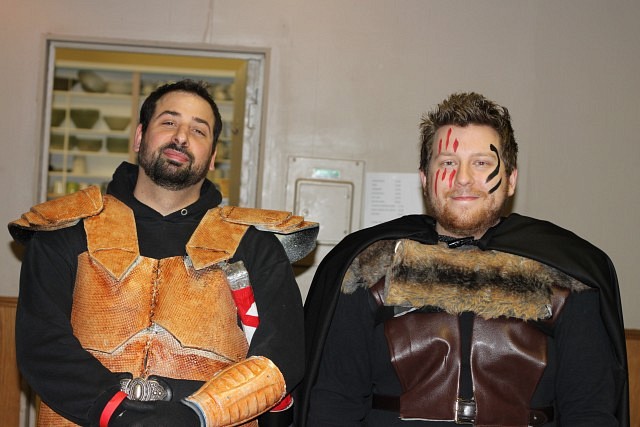 If brunches aren't for you, one event is providing a costumed alternative for Mother's Day weekend.
With events from Friday, May 8th, to Saturday, May 9th, CK Expo will offer a wide selection of entertainment. While a big part revolves around Cosplay and introducing some competitiveness to the area, organizers hope to highlight several interests.
More importantly however, the festivities are benefitting a great cause.
"We are non-profit in that the proceeds are divided 50/50 between charitable interests," said CK Expo coordinator Chris Bullard. "This year it's Big Brothers Big Sisters in honour of the Mother's Day weekend on which it falls and funding future conventions. We have a wider focus than some conventions; we're promoting independent film and local wrestling besides the usual pop culture fare that convention goers expect and enjoy."
Going from 10am to 9pm at the John D Bradley Convention Centre, located at 565 Richmond Street in Chatham on Saturday, organizers have high hopes for the event. Drawing over 160 people at their test run in March 2014, they feel confident this year's expo can attract 800-1,000 visitors.
Increasing their committee, budget and hall size has allowed CK Expo to welcome more vendors and some special guests as well.
"CK Causeplay, The organization that runs CK Expo, has secured an appearance by (former Wrestler, X-men, Troy and Halloween star) Tyler Mane, said Bullard. "I'm very happy with Tyler Mane agreeing to appear. He gave us a charitable discount and represents a lot of our interests — wrestling, independent film, superhero and horror movies."
Speaking of the latter, Land Of The Dead and Night Heat star Eugene Clark has also been added to the event. Hearing about how CK Expo was benefitting charity, the former Toronto Argonauts player signed on to help.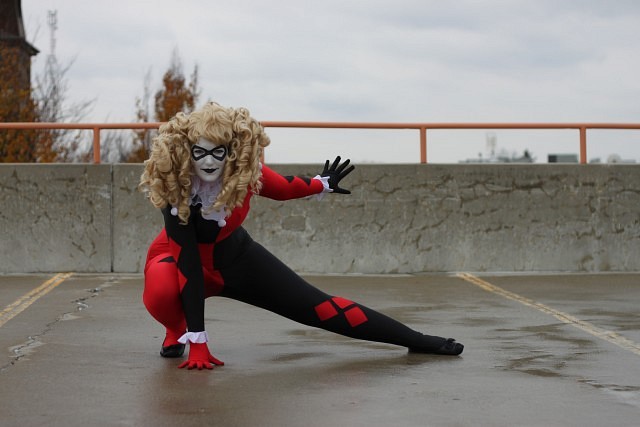 While Mane and Clark are big attractions, cosplay will be featured prominently too. From 10:30am to 5:30pm, related activities are set for the main stage. Competition is divided into four categories: Kids, beginner, intermediate and advanced. As all are judged differently, a schedule, rules and judging grid can be found on CK Expo's website.
If entering sounds more daunting than fun, there's no need to fear however.
"Regardless of sewing ability we encourage all to join in Cosplay if they love costumes and dressing up," said cosplay coordinator, Kristina Garant. "If someone can not sew but they are talented in another creative form of art they are welcome to make a prop/weapon to accompany their costume and this would be considered the building your costume part. The beginner category focuses mostly on prejudging and overall look of the costume and has very little focus on the construction part."
Along with Danielle Kennedy, Garant has approached many to compete. Having experience doing free cosplay photo shoots in Chatham, they enjoy talking to people in advance. Knowing what they'll be wearing allows them to match locations and make connections for events such as this.
Kicking off the festivities, there will also be a Costume Masquerade. Taking place before the expo itself, the event runs from 7 to 11 p.m. on Friday, May 8, in ballroom A. Entry is $15 or $10 for those who have already purchased Ck Expo tickets. Face painting and door prizes are planned as well.
If you'd rather save your costume for Saturday though, that's okay too.
"The Masquerade is a fun party for those 16+ the night before the convention," said Garant. "We will have live band [Toast & Jam] and [DJ Dan. People are welcome to come dressed up, however, this is not a pre-requisite and costumes are not mandatory. It is a night to come out and kick off the convention."
Even more fun revolves around costumes as well. From 10am to 6pm on Saturday, attendees can learn about Live Action Roleplaying (Larping.) Z World Larp will let people shoot zombies with Nerf guns in an event that benefits charity.
Showing its diversity, other hobbies are represented at CK Expo as well. Gamers in particular can take part in several tournaments. Starting at 10am until 8pm, games like Magic The Gathering, and Yu Gi Oh will be featured, the former being a preliminary pro-tour qualifier. Board game demos and tournaments with door prizes and buy-ins are also planned, along with one for video game Super Smash Bros.
Providing more entertainment, local film-makers are playing a big role too. With movies, shorts and independent film premieres from 10am to 9pm, ballroom B is the place to visit for fans of cinema. Guests will also be on hand to talk about their creations during special panels.
Another event targeting action-seekers that night is a live wrestling show. Featuring Chatham's Team Tap Out in their last match, the attraction scheduled from 7pm to 9pm will be memorable.
Although many things are for adults, kids aren't being left-out either.
"The Defenders Realm will have a variety of activities for children to participate in," said Garant. " …Our Defenders Realm coordinator Georgy Anne Pigeon will be able to keep the kids engaged and having fun. There will also be a contest for children drawing comics."
Enchanted Adventures Parties will award kids with certificates for superhero or princess training. Encouraging literacy for children, the Chatham Kent Public Library has a story and other literacy activities planned too. Garant notes that parents must still remain with their kids at all times though. This area is meant to give children something to do and isn't intended as a drop-off centre.
Vendor tables have sold out and over 50 businesses will participate. Comics, toys, games and collectable cards are just a few things available. Vendors include Evil & Enchanted Jewelry, Superhero Sanctum and MP Collectables.
Tickets for CK Expo are $10 and can be purchased from Game Master's Emporium, located at 55 St. Clair Street in Chatham. All other information about the event, including a venue map, schedule, directions and vendors can be found on the official website or facebook event page.
All in all, organizers simply hope their diverse interests will benefit everyone.
"With a variety of interests it not only helps the event grow but it makes it more welcoming for everyone to join," said Garant. "There is bound to be something at CK Expo for everyone. The event benefits local charities so it is a great way for the community to come out and have fun and give back at the same time."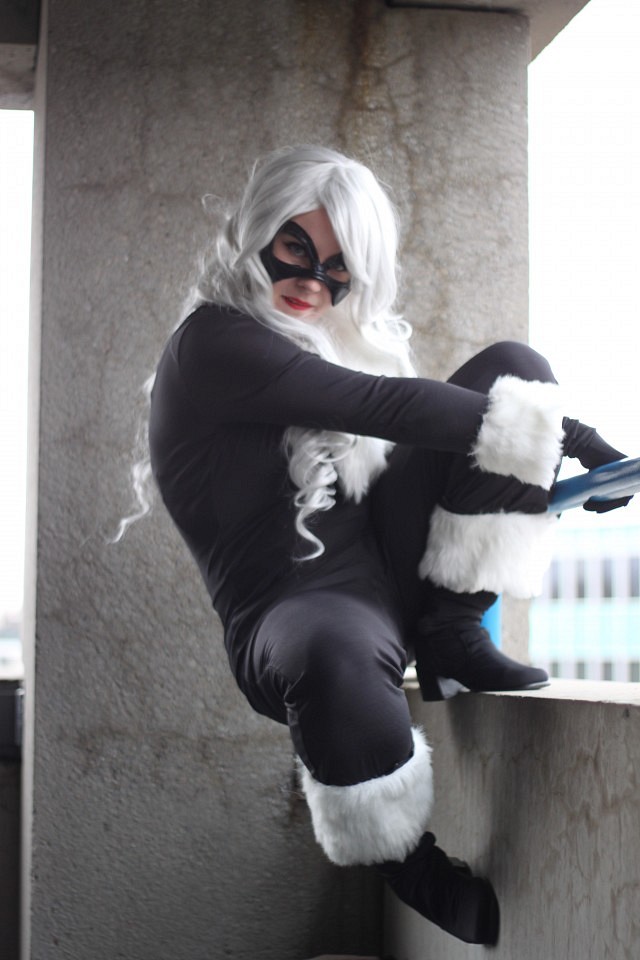 Content Continues Below Local Sponsor Message
Content Continues Below Local Sponsor Message
Content Continues Below Local Sponsor Message