Chilly Weather Yet Another Challenge For The Homeless
Wednesday October 2nd, 2013
Posted at 2:00pm
Hello time traveller!!

This article is 3292 days old.

The information listed below is likely outdated and has been preserved for archival purposes.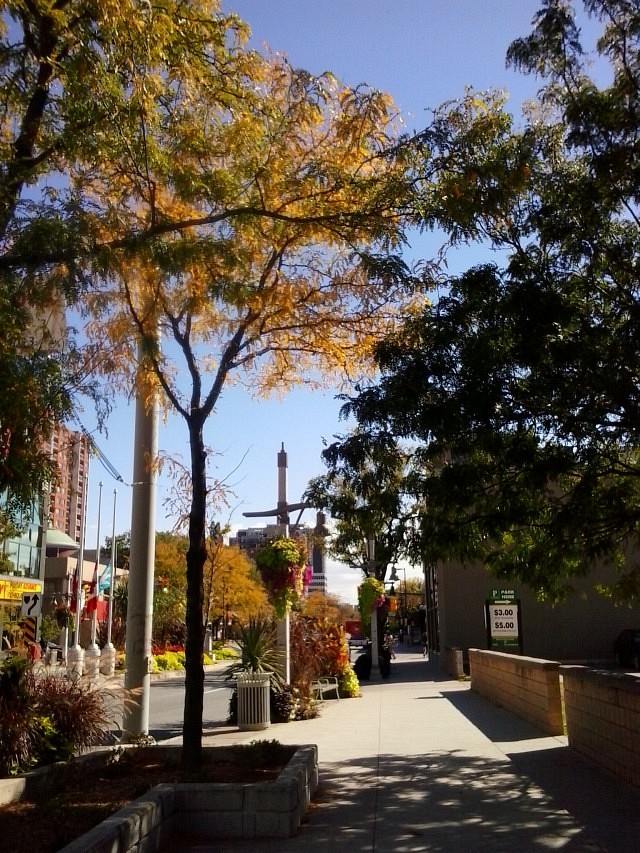 Guest feature by University of Windsor Digital Journalism student Diana Trojansek.
As the weather begins to develop a crispness in the air announcing the return of Fall, the homeless remain on the streets to fend against the oncoming chill.
JoAnne Seguin and John Pekkidis are a homeless couple that have been fending against the elements together for five years, and are all too familiar with the challenges associated with being homeless during the colder weather.
Pekkidis and Seguin can normally be seen together in downtown Windsor panhandling, often with Pekkidas sporting a sign that reads, "Only after food." The couple have a rugged weathered look that is telling of their years outdoors.
Recently temperatures have been rising since thunderstorms that went through Windsor about a week ago. However, temperatures are expected to begin a steady decline soon, and can be expected to continue to drop gradually as October passes. Although daytime temperatures over the past few days have generally been around 20 degrees Celsius, at night temperatures have been plummeting to around 10-13 degrees Celsius.
As temperatures drop, life will become more and more difficult for those in our society that do not have a cozy bed of their own to curl up in during the cold, Autumn nights.
According to Seguin, the effects of colder weather on her are huge, "Everything that you're struggling for, you know, where you go to the washroom, a drink of water, food, just basic necessities. It's exhausting."
Although the winter is tough, the couple is tougher. Pekkidis is full of tips on how to stay warm and survive throughout the winter including layering your clothes to stay warm, and sleeping with a cotton t-shirt over your mouth to keep the dampness out of your lungs.
"It's one thing to be wet, and it's one thing to be cold, but if you're wet and cold, that will actually kill you." are the words of wisdom from Pekkidis.
However, the most challenging thing, according to the couple, is finding resources with so few people out in the cold. "When you're relying on the people to help you, and there's hardly anybody out here, that get's kind of difficult." says Pekkidis.
Despite the various challenges, Pekkidas and Seguin both agree that Windsor is not the worst place to be homeless. Pekkidas states that he's "seen a lot worse", and Seguin agrees saying, "There's more good than bad."