UPDATED: No Air Conditioning At UWindsor, Students Take To Twitter To Voice Their Concerns
Tuesday September 10th, 2013
Posted at 10:38am
Hello time traveller!!

This article is 3261 days old.

The information listed below is likely outdated and has been preserved for archival purposes.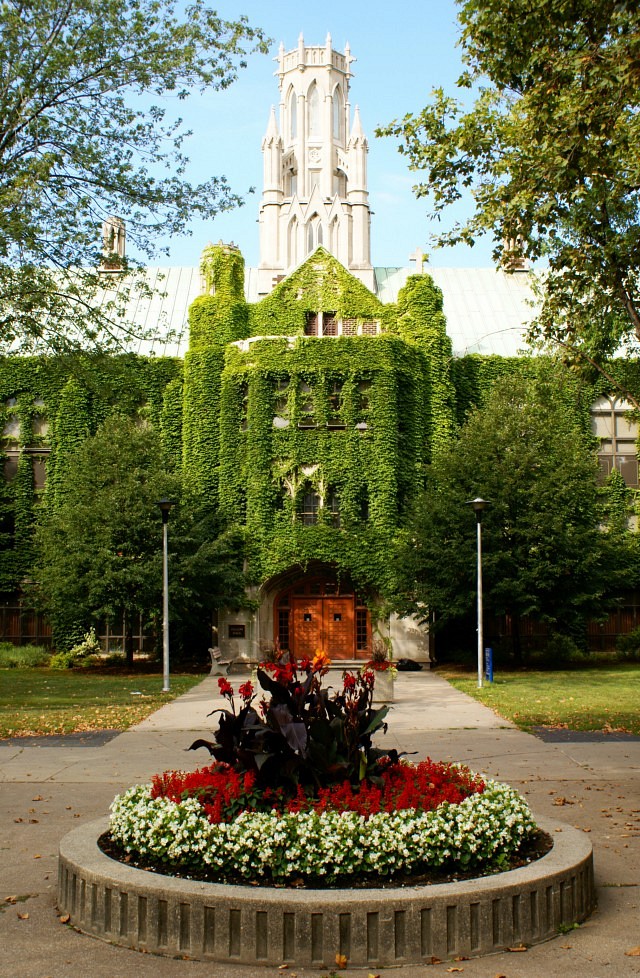 With temperatures expected to reach into the mid thirties today, a humidex over 40, and broken air conditioning, students at the University of Windsor have taken to twitter to express their displeasure with the heat: both inside and out.
Heads up #uwindsor: dress cool tomorrow! The AC is broken & the private contractors are refusing to cross the picket line to fix it. #hot

— Caroline Jacobson (@CareJacobson) September 9, 2013
@UWindsor needs to fix their a/c system. Three hours of being BBQ'd alive is not funny. Six hours actually if I count the other class

— Rutendo Faith (@faithy_bearXx) September 10, 2013
i want to send my condolences to anyone who has class at UWindsor tomorrow since you will die of heat #goodluck #bringthefrozenpeas

— Matt Brown (@matt_brownee) September 10, 2013
so #uwindsor campus is officially a sauna…

— Jordan Peach (@justfnpeachy) September 10, 2013
Everyone else ready to boil at the U today? #uwindsor #strike #noAC

— Danielle Bechard (@d_bechard) September 10, 2013
if I wanted to sweat this badly I would have gone to the gym.. oh wait.. that's closed. Thanks @UWindsor. #uwindsorproblems #uwindsor

— Morgan Emily Purdy (@morganemily_) September 10, 2013
@brittynels @UWindsor right? My res room is an equal temperature to hell

— Kelsey White (@krdubzzz) September 10, 2013
Mentally preparing myself for the heat at uwindsor #great

— ashlynn boutros (@ashlynnboutros) September 10, 2013
LOL record breaking hottest day of today and uwindsor's air conditioning breaks all over the place #ffffffcckkk #hot

— Sof (@sofz) September 10, 2013
@UWindsor it's expected to reach 34 degrees today and there's literally no air conditioning anywhere. Figure it out!

— RN (@eringrr) September 10, 2013
It started to smell in most of today's classes. Everyone sweating at @UWindsor

— Bilal shamsaldin (@bilal_Shamsal) September 10, 2013
Happy to be at @StClairCollege and not @UWindsor today. Air conditioning is nice. #sucks

— Sarah Fields (@Sarah3Fields) September 10, 2013
Some students have devised solutions:
#uwindsor public service fashion announcement: short skirts are now totally school appropriate while the AC is broken. #YoureWelcomeBoys

— Caroline Jacobson (@CareJacobson) September 10, 2013
UWindsor students, PLEASE don't forget to wear deodorant today

— Kristen Melnyk (@KristenMelnykk) September 10, 2013
About to put on the least amount of clothes that's socially acceptable for school.. Gonna be a hot one at uwindsor #uwindsorproblems #noac

— Taylor O'Halloran (@TaylorOHalloran) September 10, 2013
The quad is now the coolest place to study on campus due to the broken AC #NoPunIntended #uwindsor http://t.co/lKjwn7N27q

— Caroline Jacobson (@CareJacobson) September 10, 2013
The University is working to fix the problem:
The University of Windsor is working to fix the air conditioning issue and will keep you updated. Thank you for your patience

— UWindsor (@UWindsor) September 10, 2013
UPDATE – the University says:
Air Conditioning relief on the way

The University of Windsor has identified the source of the lack of air conditioning in some campus buildings and is working on a repair. It is expected to be restored within approximately 24 hours, and the weather forecast indicates that Mother Nature will bring her own relief on Thursday.

About half of the campus is affected due to the structure of the underground water chiller pipes. Looking at the campus map, if a line was extended parallel to Fanchette Street through the middle of campus west to Huron Church, to the north of that line towards the river is currently hot and to the south is cool.

Cool Buildings:
Human Kinetics, Lebel, Alumni Hall, Clark residences, Music, Ed Lumley Centre for Engineering Innovation, Odette Business School, Erie Hall, Lambton Tower, the south area of Essex Hall, Vanier Hall, MacDonald Hall and some areas of the Biology building.