Meet The Contestants On Windsor's Fit-Life Challenge
Friday October 12th, 2012
Posted at 8:00am
Hello time traveller!!

This article is 3291 days old.

The information listed below is likely outdated and has been preserved for archival purposes.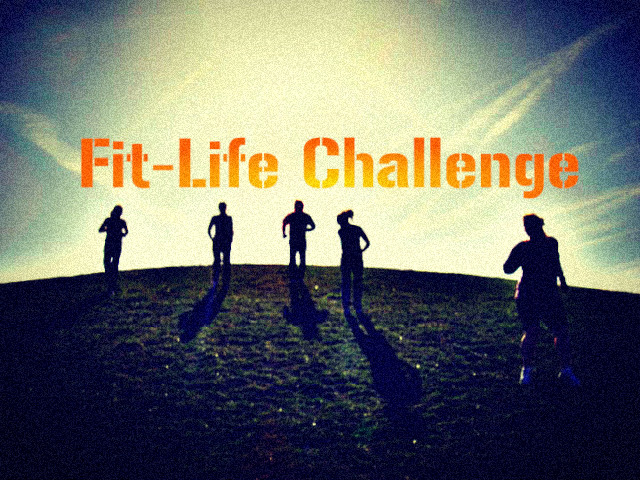 We are so excited to announce the 5 contestants for Windsor's Fit-Life Challenge! We received more applications than we would have ever expected and want to thank everyone who applied! If we had a larger film crew and the resources we would have picked every single person who applied: maybe next year?
The chosen five were the ones who really caught our attention when we met this past week. These 5 Windsorites exceeded our expectations and showed they are ready to make huge changes in their mental, physical, and emotional health. Adrenaline Xtreme Fitness is looking forward to welcoming each contestant into our amazing group of members or as we all refer to ourselves Adrenaline Junkies.
THE CHOSEN ONES
Click for their BIOs
We have lots planned to give viewers a first hand look into the day-to-day lives and journies of each contestant. Having the opportunity to film, document, and share their journey with all of you is so rad! We will be sharing 2 minute to 30 minute episodes at least once daily right here on windsoriteDOTca!
EPISODE 1: Friday October 19th 2012
WHAT TO EXPECT:
Fridge Raids
Surprise Visits
Family, Friend, Co-Worker Interviews
Nutrition Crackdowns
Contestants pushed to the limits in 3 Grueling Adrenaline Classes per week
2-3 AxFit in-home online workout videos per week
Inside the personal lives of contestants…we might just pop into Girls/Guy's night out
Cooking Lessons, Grocery Store Trips , Personal Video Diaries, and so much more!
Anything we're missing? If you have something you want to see, we would love to hear it! "Like" the Fit-Life Challenge on Facebook and post ANY comments, suggestions, or ideas!
This is going to be an amazing, one-of-a-kind, online reality show and we want viewers to be involved. Everyone has the ability to share ideas or things they would like to see us put contestants through and we will take action on your ideas…How Cool Is That?! If you want, you can even show up to classes!
This is not a Hollywood production, there are no scripts, no sets, no actors, no make-up artist, or executive producers censoring what we do for each episode. If that's what you are looking for you should go back to watching your television set dinosaurs, this is web-o-vision 2.0!  Expect episodes to be raw, real, positive, funny, inspirational, and truly entertaining.
We have even made it possible for you to actually join contestants in this journey. Check out our at-home challenge in the "Fit-City" section. These 5 contestants aren't the only ones ready to start a Fit-Life, we think you are too! This section will include the same workouts, nutrition plans, and lifestyle tips contestants are given and more.
It's almost 2013, we are all well educated enough to know how amazing it is to even be on this earth and that our mind and bodies are such a gift. If we don't take care of this gift and try to improve them and feel thankful for them, then what are we here for? Let's make this a positive experience for ourselves, the city of Windsor, and each other!